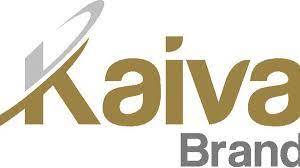 Kaival Brands International (NASDAQ: KAVL) may be a micro-cap company, but they are accomplishing things that several of the largest electronic nicotine device system (ENDS) sector conglomerates haven't. One of its most enviable achievements: earning marketing approval to sell certain ENDS products in U.S. markets.
That news alone is worthy of attracting investor attention, and it is, indeed: year-to-date, KAVL stock is higher by over 36%, reaching $1.03 yesterday on higher-than-average volume. While an impressive gain in a challenging year for markets, KAVL has historically traded significantly higher, reaching $3.53 earlier this year after several updates showed that KAVL is now one of the few ENDS companies left standing that can market certain ENDS products in the States. Thus, the pullback to current levels does more than undervalue KAVL stock; it also exposes a compelling value investment opportunity.
Of course, that bullish presumption needs support, which KAVL has provided. In fact, several KAVL updates show that its momentum toward becoming a leading ENDS marketer is strengthening. So much so that even the tobacco industry behemoths like Philip Morris (NYSE: PM) are leveraging into KAVL's market position, inking a deal to work together to launch PMPSA's custom-branded self-contained e-vapor product, VEEBA, which PM intends to market in Canada. Philip Morris S.A. isn't the only winner; KAVL will earn royalties according to its international licensing agreement. And with PM pushing the marketing budget, those numbers could, and likely will, be significant.
However, revenue growth through a deal with PM isn't the only value driver. A potentially massive contributor to near and long-term growth is KAVL earning a stay of order from a U.S. District Court. That order leaves KAVL as one of the few companies still able to market certain ENDS products in the United States. Specifically, the U.S. Court of Appeals for the Eleventh (11th) Circuit ruled in favor of Bidi Vapor in its appeal of the U.S. Food and Drug Administration's ("FDA") Marketing Denial Order ("MDO") issued to the non-tobacco flavored BIDI Sticks, setting aside or vacating the MDO and remanding the PMTAs back to FDA for further review. That update coincides with the FDA entering the tobacco-flavored Classic BIDI® Stick into the final Phase III scientific review, which, when all is said and done, could lead to unrestricted marketing approval and open the door to a multi-billion-dollar U.S. market opportunity.


Video Link: https://www.youtube.com/embed/jwjXKTjYPAw
Pieces In Place To Grow Exponentially
With that goal in mind, KAVL has also laid the groundwork to meet an expected surge in demand, extending a critical marketing deal with KBI that helps create a pathway to meet U.S. demand and secure the development and distribution of ENDS products in overseas markets, subject to regulatory assessment.
That foundation should facilitate KAVL targeting billions in sales worldwide, with a jump-start in the states after the FDA pulled nearly every competing ENDS off the market. They didn't play favorites, either. Juul, owned by Altria Group (NYSE: MO) and once the dominant player in the sector, had many of its offerings forced off the shelves. Also taken down were scores of other brands that failed to submit acceptable Premarket Tobacco Applications (PMTA) proving accurate product claims and a commitment to only market to people of legal age. In fact, the FDA has taken action on approximately 99% of the nearly 6.7 million ENDS products submitted for premarket authorization, including issuing marketing denial orders for more than 1 million ENDS products. 
So, it's no overstatement of how valuable KAVL's role can be for itself and others wanting to stay alive in the sector. Speculation is already ramping up that the deal with PM is the first of several, with other industry giants like British American Tobacco (NYSE: BTI) and Altria Group likely needing to tap into KAVL's resources to expedite their marketing plans. Remember, the more time KAVL has to establish its presence, the more substantial its share. And those who know retail understand that companies will do more than fight for market share; they will pay handsomely for it if needed.
Small And Independent Brands Squeezed Out
Moreover, the market may be left accessible only to the most prominent players...and KAVL. Small, independent brands may not have the financial muscle to meet new FDA requirements. They most certainly can't pay the fines levied, an example being Juul's $438 million settlement over the company's marketing of its product to teens. While changing marketing direction sounds simple, it's not. The FDA wants volumes of data about each product's makeup, claims, and marketing plans. Unlike most, KAVL provided that.
They noted that Bidi™ Vapor's application included over 285,000 pages, including science-based evidence demonstrating that Bidi™ Sticks are Appropriate for the Protection of Public Health (APPH). In addition, the applications support the public need to provide alternatives to adult smokers of combustible tobacco products. KAVL met that filing burden by detailing 11 flavored varieties with nicotine concentrations of 6% weight/volume as part of the company's proprietary e-liquid formulation. Better still, from a competitive perspective, Bidi™ Vapor has engineered its electronic nicotine-delivery system (ENDS) products using its own patented technology, ensuring quality control and assurance from the raw chemicals and components purchased through the manufacturing process in a cGMP (current Good Manufacturing Practice) facility. The quality assurance doesn't end there.
Products then go through various in-vitro and in-vivo toxicity testing (including genotoxicity tests) at a GLP (Good Laboratory Practice) approved lab, as well as HPHC (Harmful and Potentially Harmful Constituents) analysis of both the aerosol and e-liquid in ISO 17025 certified labs. KAVL added more, saying that applications included data from Bidi™ Vapor conducting three independent surveys and one "combined" consumer survey of people aged 21 and over.
All told, the work highlighted separates KAVL and its products from 99% of the competitive field. Thus, alluding to KAVL being appreciably undervalued at $1.02 isn't subjective; it's justified.
A Sector Now Ripe For The Taking
Perhaps the better news for KAVL investors is that the competitive landscape may not expand anytime soon. If anything, the FDA rules have become increasingly restrictive. That's coupled with ambiguous legislation being enforced by federal regulators determined to keep tobacco and nicotine products away from the hands of young adults. While an excellent intention, their inconsistent intervention and unclear regulatory guidelines have all but extinguished a multi-billion-dollar flavored electronic delivery systems market. Many small and large domestic brands have been unable to survive the challenges imposed by the FDA, with mom-and-pop vapor shops closing their doors across the nation.
Not KAVL. They appear alive and well, taking significant steps to ingrain themselves as a sector leader. Remember, it's not often that a multi-billion-dollar market cap company knocks on the door of a micro-cap for help. That's what's happening now, however, and these relationships can do more than help KAVL maintain and build its U.S. presence through potentially several channels; it also allows them to lean on its partners to accelerate global product introductions.
Considering that moves are already being made and executed to capitalize on those billion-dollar opportunities, both with and without partner help, investors need to include international sales potential in order to fully appraise KAVL. The value could be substantial.
International Markets Also In-Play
Remember, because the rest of the world isn't bound to the FDA's flavored-ENDS prohibition, accelerated market expansion should allow revenues to accrue much quicker than domestic sales. Yes, overseas regulators are firmly committed to the safe selling and marketing of goods, but they are also more considerate of letting sectors manage themselves. Compliant in every way, KAVL is taking advantage of friendly markets. 
Currently, BIDI Vapor has earned marketing and distribution approval in 11 foreign markets, including the U.K. and Russia. Those markets, both massive in terms of revenue potential, position BIDI Vapor and Kaival Brands to benefit significantly from those approvals. Moreover, they can expedite market penetration by allowing KAVL to concentrate their time and strategic efforts on marketing into these key international markets. The favorable dynamics in those markets, coupled with licenses in hand, should help transform marketing ambitions into revenues faster than many expect. Keep in mind, too, that KAVL may get a running start to market in the United Kingdom, noting it's been a focus market with plans in place to exploit the opportunity. 
But here's the more excellent news: penetrating into the U.K. markets could be the revenue-generating stepping stone for rapid expansion across Europe. That intent could be fueled by already-secured marketing and product approvals to distribute its entire BIDI® Stick product line (including non-tobacco flavors) in those markets. Indeed, things can change. But, as it stands, KAVL is in an ideal position for rapid, perhaps exponential, growth in overseas markets. Today, that ENDS market opportunity presents a more than $2.5 billion value proposition. Investors can bet that it's not only a target for KAVL; it's likely already in the crosshairs. 
Supporting that perspective is that KAVL has emphasized engaging in discussions to formalize international distribution agreements with its U.S. customers that have global distribution capabilities. Therefore, the billion-dollar market opportunities the FDA can't control are in play.
A Timely And Compelling Value Proposition
Here's the bottom line: the sum of KAVL's parts presents a timely and compelling value proposition. Few can argue against the work completed - efforts that could potentially transform KAVL from a niche ENDS sector player into one of the more powerful companies and brands. Remember, that assumption is supported by an FDA that has dismantled the ENDS competitive landscape. There aren't many companies standing, domestic or international, that are positioned to do what KAVL can.
The latter can be fueled by working with Philip Morris S.A., which obviously has the business muscle to control its destiny. Keeping in mind they are utilizing KAVL for its VEEBA products, KAVL may lend a helping hand in the U.K. as well, again adding to already increasing revenue streams. 
Thus, suggesting there's much to like about KAVL is an understatement. There's also much to appreciate from a product, marketing, and investor's perspective, and it's that combination that makes KAVL an intriguing ENDS sector company that's worthy of a proper investment consideration.
Disclaimers: Shore Thing Media, LLC. (STM, Llc.) is responsible for the production and distribution of this content. STM, Llc. is not operated by a licensed broker, a dealer, or a registered investment adviser. It should be expressly understood that under no circumstances does any information published herein represent a recommendation to buy or sell a security. Our reports/releases are a commercial advertisement and are for general information purposes ONLY. We are engaged in the business of marketing and advertising companies for monetary compensation. Never invest in any stock featured on our site or emails unless you can afford to lose your entire investment. The information made available by STM, Llc. is not intended to be, nor does it constitute, investment advice or recommendations. The contributors may buy and sell securities before and after any particular article, report and publication. In no event shall STM, Llc. be liable to any member, guest or third party for any damages of any kind arising out of the use of any content or other material published or made available by STM, Llc., including, without limitation, any investment losses, lost profits, lost opportunity, special, incidental, indirect, consequential or punitive damages. Past performance is a poor indicator of future performance. The information in this video, article, and in its related newsletters, is not intended to be, nor does it constitute, investment advice or recommendations. STM, Llc. strongly urges you conduct a complete and independent investigation of the respective companies and consideration of all pertinent risks. Readers are advised to review SEC periodic reports: Forms 10-Q, 10K, Form 8-K, insider reports, Forms 3, 4, 5 Schedule 13D. For some content, STM, Llc., its authors, contributors, or its agents, may be compensated for preparing research, video graphics, and editorial content. STM, LLC has been compensated up to ten-thousand-dollars cash via wire transfer by a third party to produce and syndicate content for Kaival Brands, Inc. for a period of one month. As part of that content, readers, subscribers, and website viewers, are expected to read the full disclaimers and financial disclosures statement that can be found on our website.
The Private Securities Litigation Reform Act of 1995 provides investors a safe harbor in regard to forward-looking statements. Any statements that express or involve discussions with respect to predictions, expectations, beliefs, plans, projections, objectives, goals, assumptions or future events or performance are not statements of historical fact may be forward looking statements. Forward looking statements are based on expectations, estimates, and projections at the time the statements are made that involve a number of risks and uncertainties which could cause actual results or events to differ materially from those presently anticipated. Forward looking statements in this action may be identified through use of words such as projects, foresee, expects, will, anticipates, estimates, believes, understands, or that by statements indicating certain actions & quote; may, could, or might occur. Understand there is no guarantee past performance will be indicative of future results. Investing in micro-cap and growth securities is highly speculative and carries an extremely high degree of risk. It is possible that an investors investment may be lost or impaired due to the speculative nature of the companies profiled. 
Media Contact
Company Name: STM, LLC.
Contact Person: Michael Thomas
Email: contact@primetimeprofiles.com
Phone: 917-773-0072
Country: United States
Website: https://primetimeprofiles.com/