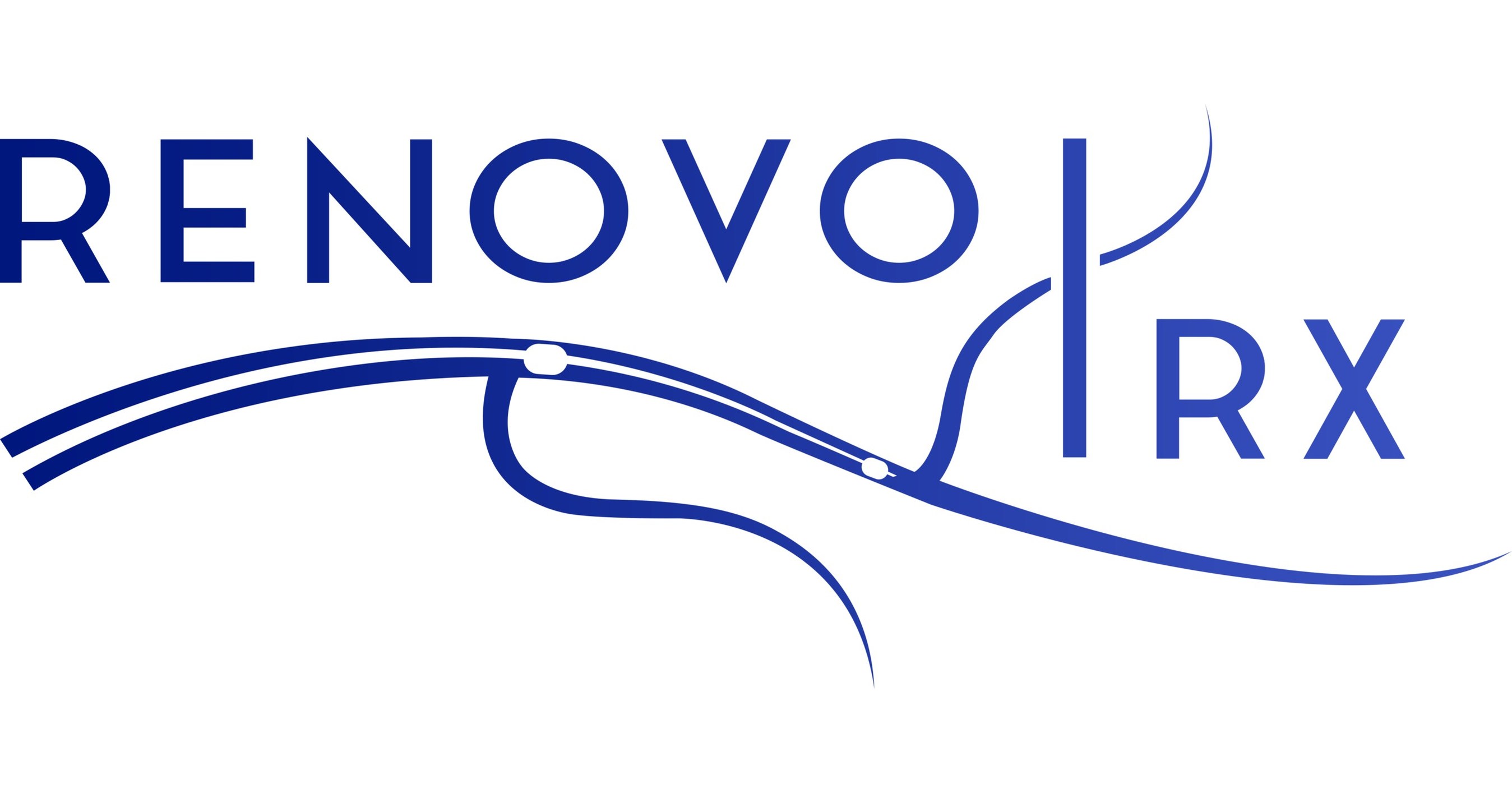 RenovoRx, Inc. (NASDAQ: RNXT) shares surged by 37% on massive volume* after the company provided a positive update from its TIGeR-PaC trial. While profit-taking took the momentum from the rally, RNXT shares are still higher by over 24% from where they started in June. Here's the better news- the RNXT bulls still hold the reigns, meaning those bullish on RNXT before the update shouldn't be fooled by the sell-the-news action. Data indicates that RNXT is now better positioned than ever to get a best-in-class, even front-line, treatment to market to battle pancreatic cancer. (*share price high of $3.29, Yahoo! Finance, 06/29/23)
That data supports investors having an extraordinary investment opportunity. In fact, current RNXT share prices are about as ground floor as they come for Phase III companies. And with RNXT's trial candidate targeting pancreatic cancer, which is expected to become the second-largest cause of cancer-related deaths before the decade's end, taking advantage of the post-update valuation disconnect is a timely and warranted consideration. Why?
Because the update last week shows that RNXT differences are advantages. That's more than important to treat a lethal disease; they could facilitate replacing the current standard of care: systemic, intra-venous chemotherapy utilizing blood vessels to deliver treatment.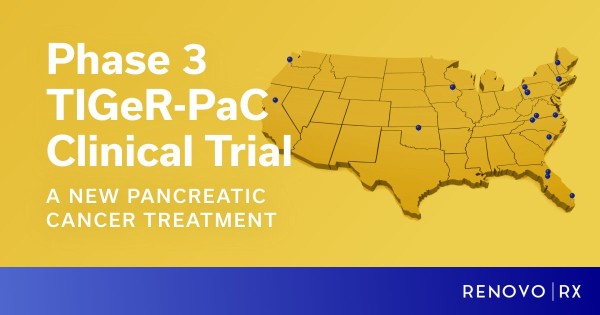 On Track To Earn Front-Line Position 
If so, trading at $2.32 can be a gift as an entry point. But the window of opportunity may be short-lived. Investors are noticing this smallcap biotech, evidenced by the over 33 million shares exchanging hands when the data was released. That's over 59X its average pace. Yes, it gave back gains. However, few can argue against RNXT being a giant step closer to meeting primary endpoints. Nor can they argue against a confluence of data pointing to a positive outcome for its late-stage clinical trial candidate.
Most recently, RNXT presented new positive data on progression-free survival (PFS) from the pivotal Phase III open-label TIGeR-PaC study of RenovoGem (intra-arterial administration of gemcitabine) in locally advanced pancreatic cancer (LAPC). The interim data was featured as a late-breaking oral presentation at the 2023 ESMO World Congress on Gastrointestinal Cancer and presented by Michael J. Pishvaian, M.D., Ph.D., Johns Hopkins Medicine and Principal Investigator (PI) of the TIGeR-PaC study.
The data demonstrates an eight-month median PFS benefit, 15 versus 7 months, in delaying cancer progression for patients receiving treatment with RenovoGem versus standard-of-care. This data is meaningful on many levels. Foremost, time can be the difference between life and death, and an extra eight-months increase can be the time needed to effectively treat the cancer. RNXT may be the closest to delivering one. 
And it would close the decades-long gap waiting for a meaningful advancement in the standard of care for pancreatic cancer treatment. Especially one with less toxicity and better outcomes, two data points RNXT checks. In addition, data showed that RenovoGem has the potential to more than double progression-free survival compared to systemic chemotherapy alone in this difficult-to-treat cancer. Michael J. Pishvaian, M.D., Ph.D., PI of the TIGeR-PaC study, appears moved by the data, saying, "This data has the potential to be a paradigm-shifting treatment for patients at risk of cancer progression, including those who have limited well-tolerated options."
RNXT's Phase III TIGeR-PaC Trial Posts Impressive Data 
Reasons support the optimism, with the update showing milestones reached in a historically challenging study. The trial is designed to randomize 114 patients (57 in each arm) with all patients receiving upfront induction chemotherapy and stereotactic body radiation therapy (SBRT). Notably, the TIGeR-PaC Data Monitoring Committee met and determined the interim data is promising and warrants continuation of this pivotal trial, which at the date of the analysis presented, had 45 patients from U.S. sites randomized, with the survival status of all subjects used for the analysis.
The particulars: 23 patients were randomized to the intra-arterial (IA) gemcitabine (RenovoGemnvestigational treatment) arm and 22 patients to the continuation of intravenous (IV) gemcitabine and nab-paclitaxel (standard-of-care) control arm. The median PFS data in the IV gemcitabine and nab-paclitaxel control arm was 7 versus 15 months in the IA RenovoGem arm. 
While that difference is impressive and potentially life-saving, patients also had a greater than 65% reduction in adverse events compared to the control arm. Further, the median overall survival in the IV gemcitabine and nab-paclitaxel control arm was 10 months versus 16 months in the IA RenovoGem arm from the time of randomization. (NOTE: Both arms' median overall survival calculations do not include approximately 5.5 months of life from diagnosis to randomization during the induction chemotherapy and radiation phase of the trial.)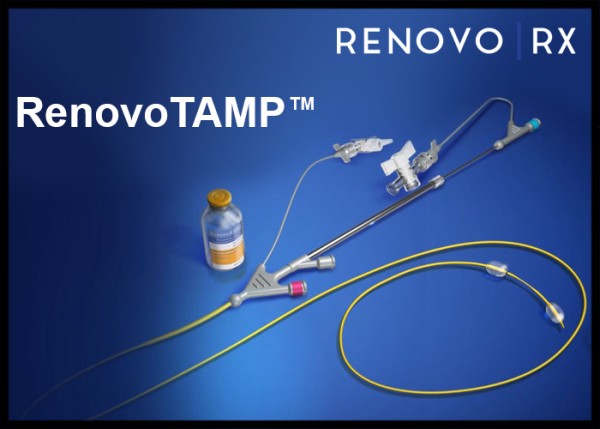 RenovoRx Differences Are Advantages
The value driver- RNXT differences that are proving to be advantages in the mission to deliver a treatment game-changer to pancreatic cancer patients. Its TAMP™ (Trans-arterial Micro-perfusion) therapy platform provides gemcitabine directly to the tumor site, showing the potential to enhance the therapeutic effects while potentially minimizing the systemic side effects often associated with traditional chemotherapy (IV) administration. That leads to improving patient outcomes. 
Moreover, the added interim results reinforce the intended clinical advantage that TAMP brings to pancreatic cancer treatment versus the non-targeted approach of the current standard of care (IV) therapy. More than an advantage, RNXT's CMO believes that the first look at interim analysis data of its pivotal trial supports this significant advantage in overcoming the barrier of solid tumors in resisting drug uptake.
Make no mistake, RNXT is excited about what these results may eventually lead to. "Placing patients at the center of everything we do is a critical focus. We are thrilled to announce these pivotal TIGeR-PaC study results supporting RenovoGem's meaningful clinical benefit and impressive safety profile for patients with LAPC," said Shaun Bagai, CEO, RenovoRx. "We are committed to advancing this therapy as rapidly as possible, with the goal of delivering a treatment that is capable of improving survival outcomes while preserving patient quality of life in pancreatic cancer." 
Of note, TIGeR-PaC is currently enrolling unresectable LAPC patients at several sites across the U.S. To learn more about the study and for those it may benefit, visit https://renovorx.com/clinical-trial/.
The data update isn't the only value driver. 
Prestigious Medical Center Joins Mission To Defeat Pancreatic Cancer 
RNXT recently announced that the University of Texas (UT) Southwestern Medical Center has been added to the list of sites actively enrolling pancreatic cancer patients in the open-label, randomized trial investigating RenovoGem. They, too, will utilize RenovoRx's proprietary therapy platform, TAMP™, to provide improved and targeted intra-arterial delivery of FDA-approved gemcitabine chemotherapy to treat Locally Advanced Pancreatic Cancer (LAPC). Adding UT Southwestern Medical is indeed a value-creating event as it enables RNXT to accelerate enrollment and expedite reaching final and expected endpoints. 
The trial design takes advantage of knowing that pancreatic cancer tumors have a poor blood supply, often resulting in systemic chemotherapy not reaching the tumor. Thus, noting the need for a different approach to treatment, RNXT is evaluating targeted, intra-arterial chemotherapy that is singularly focused on the cancer. Keep in mind that UT Southwestern Medical Center is the latest to join in the Phase III effort. Other premier academic medical organizations are integrating research with exceptional clinical care and adding plenty of research firepower. 
In a coordinated fashion, the trial centers are moving the TIGeR-PaC Phase III trial forward, investigating RNXT's first product candidate, RenovoGem™, with its proprietary therapy platform, TAMP™, to provide targeted intra-arterial delivery of FDA-approved chemotherapy, gemcitabine, to treat locally advanced pancreatic cancer (LAPC) following stereotactic body radiation therapy (SBRT).
RenovoGem™ Can be A Cancer Treatment Game-Changer
The platform can be a cancer treatment game-changer. Notably, RenovoGem™ is the first drug-device combination product candidate utilizing the TAMP™ therapy platform via pressure-mediated delivery technology to deliver gemcitabine, an FDA-approved chemotherapy, locally across the arterial wall to bathe tumor tissue in the chemotherapy. In addition to being evaluated in the randomized Phase III TIGeR-PaC clinical trial study, RNXT plans to investigate RenovoGem's value in extrahepatic Cholangiocarcinoma (eCCA) through a clinical trial expected to start in the first half of 2023. That could be a milestone announcement in the queue.
Additional positive developments could follow, strengthening the value of that presented at the ESMO World Congress on Gastrointestinal Cancer (ESMO GI), including data targeting a new secondary endpoint derived from the first interim analysis in the Phase III TIGeR-PaC study. Remember that the published data adds to the excellent interim set already published. Cumulatively, they add value, which for all intents and purposes, appears to be missing from a more fair RNXT share price appraisal. And with established precedent, more value drivers may be on the way.  
Those could show that the innovative RenovoRx therapy platform could be on track to disrupt the current standard of care and cause a potential changing of the guard at the front-line position, usurping big pharma names like Merck (NYSE: MRK) and Incyte (NASDAQ: INCY). Remember that RNXT has an excellent chance of earning that role by transforming oncology therapy, not only through its TIGeR-PaC Phase III study but also by expanding its clinical pipeline to treat other solid tumors. 
Progress toward the higher goal is being made. In 2022 and thus far in 2023, RNXT completed an impressive amount of work. In addition to four clinical data abstracts being accepted for presentation at the 2023 ASCO Gastrointestinal Cancer Symposium, RNXT earned its eighth U.S. patent extending the intellectual property coverage of the RenovoTAMP therapy platform.
Ideally Positioned To Deliver Milestones That Can Become Catalysts
All told, investors should feel confident that RNXT will reach its intended endpoints, with plenty of supporting data suggesting it will. RenovoRx presented its RenovoTAMP therapy platform at the Advanced Interventional Management Symposium and the Symposium on Clinical Interventional Oncology. Additionally, RNXT participated in the University of Cambridge Academy of Therapeutic Sciences Gateway to Translation Seminar Series, presented preclinical research data demonstrating potential utility for the treatment of bile duct cancer, and enrolled the initial pancreatic cancer patient in its ongoing TIGeR-PaC clinical trial study at Columbia University's New York-Presbyterian Hospital Irving Medical Center.
The strength of its data and IP supports that RNXT's treatment candidate is on a path toward FDA approval. And when combining the sum of its data parts, RNXT looks better positioned today than ever to meet its near-term objectives and treat a cancer indication expected to offer a $429 million treatment opportunity by 2029. Keep in mind, too, that RNXT is going for the bigger prize- a front-line indication. Earning that spot would, of course, be transformative. 
Thus, weakness in RNXT stock after the data release should be viewed as an opportunity, not a deterrent. Nothing in the data shows a weak link in the company's mission to get a better, more effective treatment for pancreatic cancer to the market. Hence, investors shouldn't be fooled. The interim update was indeed impressive, and at $2.32 today, it helps expose a valuation disconnect that is too wide to ignore. Perhaps the best action ahead of news is not to.
Disclaimers: Shore Thing Media, LLC. (STM, Llc.) is responsible for the production and distribution of this content. STM, Llc. is not operated by a licensed broker, a dealer, or a registered investment adviser. It should be expressly understood that under no circumstances does any information published herein represent a recommendation to buy or sell a security. Our reports/releases are a commercial advertisement and are for general information purposes ONLY. We are engaged in the business of marketing and advertising companies for monetary compensation. Never invest in any stock featured on our site or emails unless you can afford to lose your entire investment. The information made available by STM, Llc. is not intended to be, nor does it constitute, investment advice or recommendations. The contributors may buy and sell securities before and after any particular article, report and publication. In no event shall STM, Llc. be liable to any member, guest or third party for any damages of any kind arising out of the use of any content or other material published or made available by STM, Llc., including, without limitation, any investment losses, lost profits, lost opportunity, special, incidental, indirect, consequential or punitive damages. Past performance is a poor indicator of future performance. The information in this video, article, and in its related newsletters, is not intended to be, nor does it constitute, investment advice or recommendations. STM, Llc. strongly urges you conduct a complete and independent investigation of the respective companies and consideration of all pertinent risks. Readers are advised to review SEC periodic reports: Forms 10-Q, 10K, Form 8-K, insider reports, Forms 3, 4, 5 Schedule 13D. For some content, STM, Llc., its authors, contributors, or its agents, may be compensated for preparing research, video graphics, and editorial content. STM, LLC has been compensated up to five-thousand-dollars cash via wire transfer by a third party to produce and syndicate content for RenovoRX, Inc. for a period of two weeks ending on 7/07/23. As part of that content, readers, subscribers, and website viewers, are expected to read the full disclaimers and financial disclosures statement that can be found on our website. The Private Securities Litigation Reform Act of 1995 provides investors a safe harbor in regard to forward-looking statements. Any statements that express or involve discussions with respect to predictions, expectations, beliefs, plans, projections, objectives, goals, assumptions or future events or performance are not statements of historical fact may be forward looking statements. Forward looking statements are based on expectations, estimates, and projections at the time the statements are made that involve a number of risks and uncertainties which could cause actual results or events to differ materially from those presently anticipated. Forward looking statements in this action may be identified through use of words such as projects, foresee, expects, will, anticipates, estimates, believes, understands, or that by statements indicating certain actions & quote; may, could, or might occur. Understand there is no guarantee past performance will be indicative of future results. Investing in micro-cap and growth securities is highly speculative and carries an extremely high degree of risk. It is possible that an investors investment may be lost or impaired due to the speculative nature of the companies profiled. 
Media Contact
Company Name: STM, LLC.
Contact Person: Michael Thomas
Email: Send Email
Country: United States
Website: https://primetimeprofiles.com/