San Francisco, California Sep 17, 2023 (Issuewire.com) - Earthdance, a global beacon for conscious gatherings, proudly announces its 26-year anniversary with a vibrant array of more than 14 events worldwide, including three captivating celebrations in South Africa. 
Every year in September, Earthdance events are held worldwide and culminate with a synchronized moment of intention, the "Prayer for Peace. These events "give back" a portion of their proceeds to a local charity. 

Mark your calendars for the weekend of September 23, 2023, as Earthdance unfolds its magic across the globe and in three distinct South African locations: Johannesburg, Durban, and Nelson Mandela Bay. These transformative gatherings, set against the backdrop of the enchanting South African landscape, will inspire unity, harmony, and positive change, aligning with this year's theme, "Evoluting Through Love."
Johannesburg: A Beacon of Positive Impact

Johannesburg, the vibrant heart of South Africa, has a rich tradition of hosting transformative Earthdance gatherings that leave a lasting impact on local communities. 

Jade Boel, Earthdance Johannesburg Organizer, reflects on their past successes, saying: "Earthdance 2017 was our first event, and we had over 2000 people attend, reaching roughly 88,000 more. (From our event), we were able to help the venue owner out of debt and were able to feed the local nursery school kids (in Diepsloot) for a year; supply them with stationary and learning equipment; as well as employ all the local farmers, workers and security companies in the area. (We) generally just boost the communities and the economy wherever we go." 
This year, Earthdance Johannesburg expects more than a thousand attendees, focusing on arts, culture, and unity. The event will feature three stages, including two dedicated to electronic music and one to acoustic tunes; along with workshops, meditations, yoga classes, art classes, speakers, fire dancers, stand-up poetry and comedy.

Durban Kwazulu Natal: Celebrating Earth's Heartbeat

In Durban, Kwazulu Natal, Earthdance takes on a unique character, embracing the essence of Mother Earth. Organizer Brent Austin describes it as "a gathering of like-minded people who come together to celebrate Mother Earth through song, dance, and the heartbeat of our drums." This intimate gathering will be held at and supports the Zuvuya Mountain Sanctuary. It promises a powerful resonance among kindred souls.

Nelson Mandela Bay: 13 Years of Heartfelt Giving

Earthdance Nelson Mandela Bay celebrates its 13th year with a profound commitment to charity. This event, hosted at a private riverside resort dedicated to conservation, offers a camping and entertainment experience focused on "Stress-Free Outdoor Clubbing." The event supports the Jehovah Jireh Haven, a non-profit organization which created a place for the safety of vulnerable South African children in Alexandria, Eastern Cape. 

These South African Earthdance events stand as pillars of unity and transformation within their communities, fostering positive change while nurturing cultural and environmental well-being.

Join the Global Synchronized Moment - "Prayer for Peace"

You are invited to join the South African events and the global Earthdance community in the ethereal "Prayer for Peace." This sacred, synchronized moment will be broadcast live on the Earthdance RadioCave's YouTube channel, featuring the enchanting sounds of Divasonic aka Lynda Arnold, accompanied by visuals from Michael Strauss. The event will stream on September 23rd at 7 pm EST (4 pm PST).

Tune into RadioCave's YouTube Channel: https://www.youtube.com/c/radiocave-family or on Twitch: www.twitch.tv/radiocave at that time. All proceeds from this streaming event will support The Ark Wildlife & Care Sanctuary, underscoring Earthdance's unwavering dedication to nurturing both cultural and environmental well-being. Besides the prayer, RadioCave has a full weekend of streaming entertainment. 

Earthdance is a global movement that unites communities through music, art, and a shared commitment to positive change. Join us in celebrating 26 years of transformation and unity, and let the rhythm of love guide us toward a brighter future.
We invite all to join one of the 14 Earthdance "Giveback Weekend" events in the following cities around the globe: Medellin, Colombia; Zurich, Switzerland; Golden Bay and Auckland, New Zealand; Aarhus, Denmark; Budapest, Hungary; Johannesburg, Durban, and Nelson Mandela Bay, South Africa; Porto Alegre, Brazil; Folkestone, United Kingdom;  Eugene Oregon and Kona, Hawaii; or join the streaming event from Florida via RadioCave Foundation. www.earthdance.orgearthdance.org 

Apart from the festivals, Earthdance is involved in various other initiatives:

Deep Green Agency:  Deep Green Agency is a global consulting agency focusing on community, cannabis and consciousness. https://deepgreen.agency/

Deep Green: Earthdance proudly supports Deep Green, a global network of multi-generation craft cannabis farmers and breeders. It offers the global community access to some of the finest heritage craft cannabis genetics in the world. https://deepgreengenetics.com/

Music: In honor of their 25th anniversary, Earthdance commemorates the milestone with a music compilation produced by Muti Music. This transformative compilation can be downloaded or streamed on multiple music platforms. https://orcd.co/25yearsofearthdance

Merchandise: Earthdance offers an opportunity to show support for world peace with their new "Promoting Peace" t-shirts, available for purchase at Earthdance Global's online store. Additionally, it has partnered with Grif Creation, a conscious jewerly brand, to offer the Evoluting "Love Series" of bracelets. Go to https://earthdanceglobal.com/shop/

Earthdance invites everyone to join their vibrant community and keep abreast of their latest happenings. For more information about Earthdance and potential collaborations,visit EarthdanceGlobal.com.

Follow Earthdance on social media:
Facebook: [facebook.com/Earthdanceglobal]
Twitter: [twitter.com/Earthdanceglobal]
Instagram: [instagram.com/Earthdanceglobal]

About Earthdance: Earthdance is a pioneering organization that has been creating transformative, conscious events for 26 years. With a global reach and a profound commitment to promoting peace, Earthdance's synchronized festivals have touched the hearts and minds of people across the world. The Prayer for Peace, a pivotal moment during each festival, fosters a unified intention for peace on all levels. 

Remember, we are "Evoluting Through Love" when we Laugh, Sing, Dance!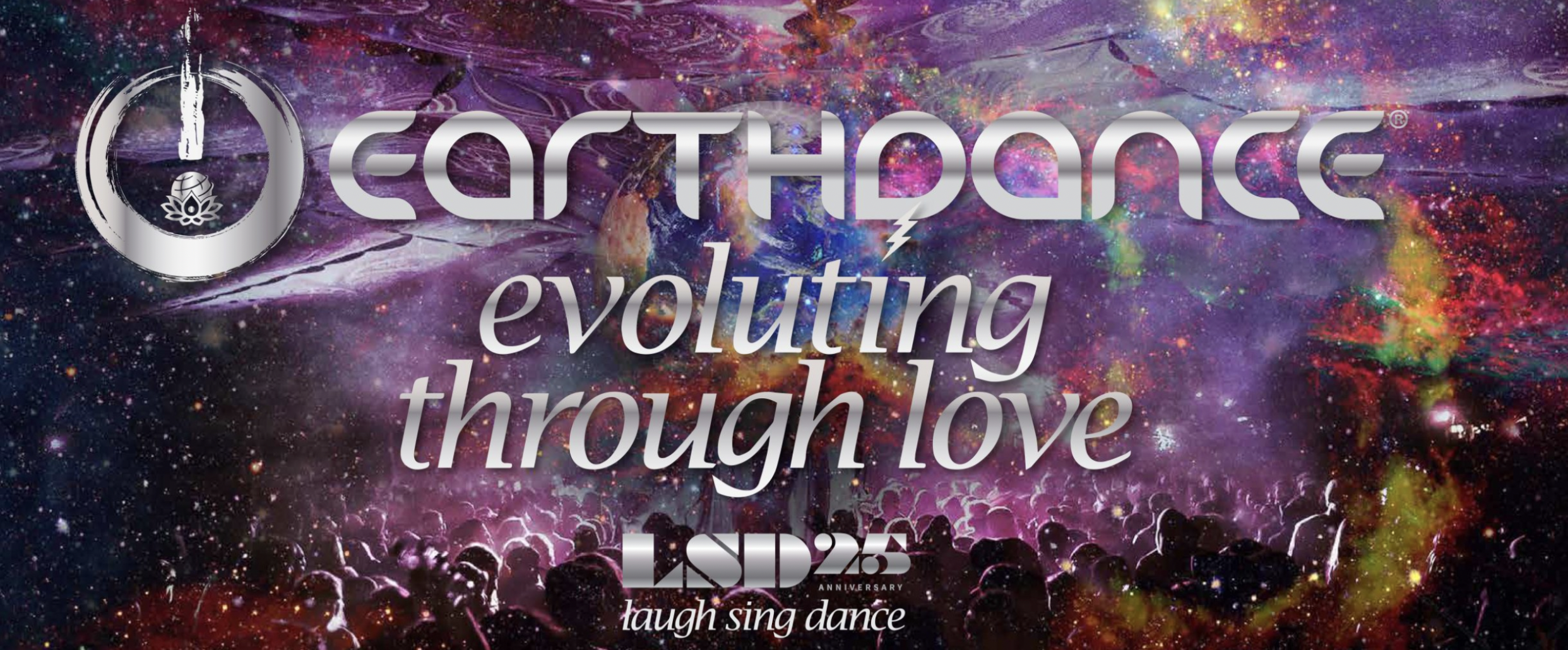 Media Contact
Earthdance Global/ Earthdance International
3609510451
Source :Earthdance International
This article was originally published by IssueWire. Read the original article here.