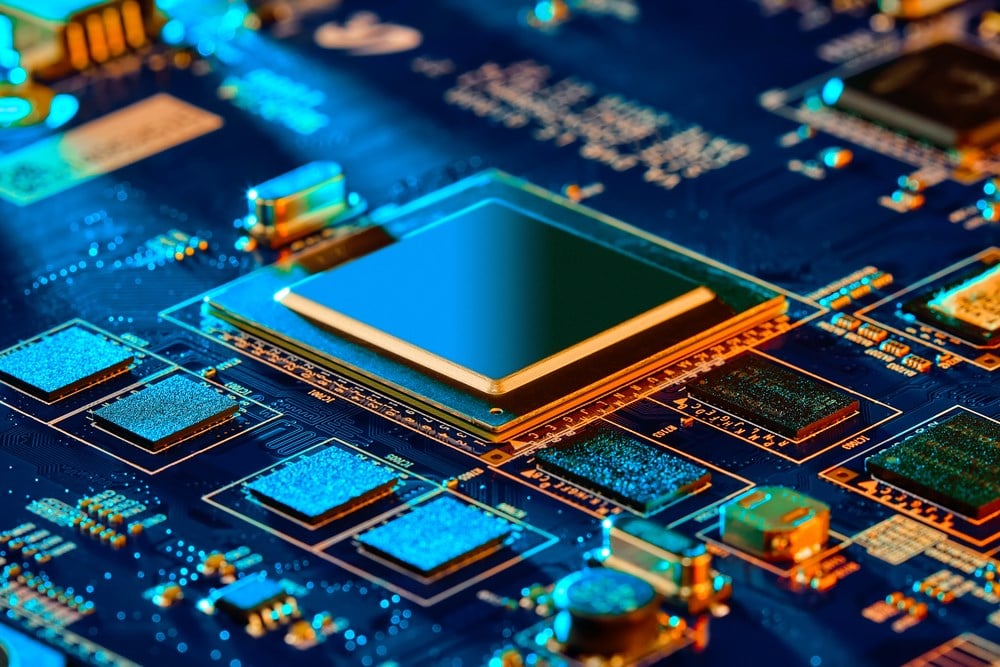 With the AI boom in full swing, many investors are looking to chip makers as the companies that will proverbially sell picks and shovels in the AI gold rush. The thinking goes that the companies that sell the expensive chips used to train and run AI models are bound to succeed regardless of which AI model or company ultimately wins the arms race. The more computing power is required, the more chips will be sold.
Nvidia CEO Jensen Huang called ChatGPT's release the "iPhone moment" for artificial intelligence, and the entirety of corporate America is rushing to catch up and integrate models like ChatGPT and Google Bard into their products.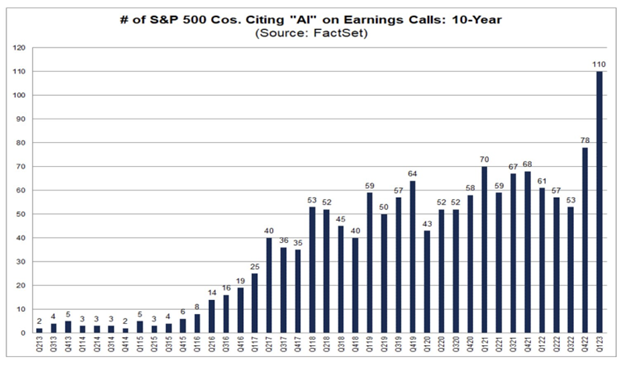 Source: The Transcript
However, there will still be winners and losers, even within the large and volatile semiconductor sector. Especially those that failed to see the growth of the GPU in favor of the CPU, like Intel (NASDAQ: INTC).
The Obvious Frontrunner: Nvidia
It's easy to conclude that Nvidia (NASDAQ: NVDA) will be a massive beneficiary of the explosion in AI investment because of the company's dominant position within the GPU market.
Most AI development is done on highly specialized data center GPUs. Nvidia has a stranglehold on the market, with recent estimates putting the firm's market share in this segment at around 90%. OpenAI, the creator of ChatGPT, famously uses Nvidia 100-series GPUs to develop its models.
Nvidia is currently the hottest stock in the market following its blockbuster earnings report last week, in which the company destroyed analyst estimates, logging $11 billion in sales versus the $7.2 billion expected by Wall Street. More importantly, the company issued guidance for a whopping 64% growth in sales next year due to a boom of orders for chips used for AI development.
However, with market exuberance comes lofty valuations. Nvidia stock trades at 40x sales and 114x earnings, bringing back memories of 1999. The stock is up 175% year-to-date.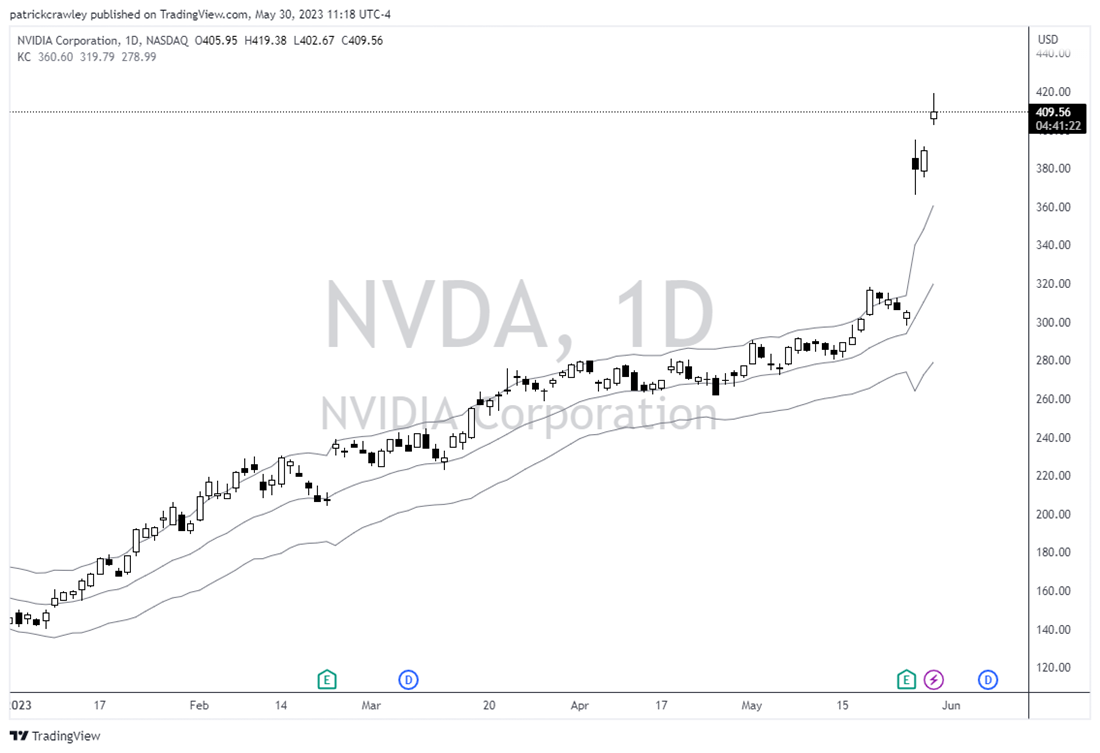 The Less Obvious Winner: Taiwan Semiconductor
Taiwan Semiconductor (NYSE: TSM) is the global leader in semiconductor contract manufacturing. TSMC is the company that actually manufactures chips designed by firms like Nvidia or AMD.
TSMC stands within a vitally important but tiny industry, encapsulating three main players: TSMC, Samsung, and GlobalFoundries. However, recent history shows that TSMC is the only company that can produce chips at the scale a firm like Nvidia requires, as Nvidia recently fired Samsung from making its RTX3000 GPUs.
With this in mind, TSMC should significantly benefit from the growth in AI chip production, regardless of which chip designer wins. It's worth noting that TSMC produces all types of semiconductors, meaning the company isn't a direct play on the growing dominance of GPUs, but can offer a much better value pick than Nvidia.
Taiwan Semiconductor   trades at a 17x earnings multiple, lower than the S&P 500's current PE ratio of 24x. The stock is surging over the last few weeks as the AI hype reaches a boiling point, but it's only up 36% year-to-date despite this.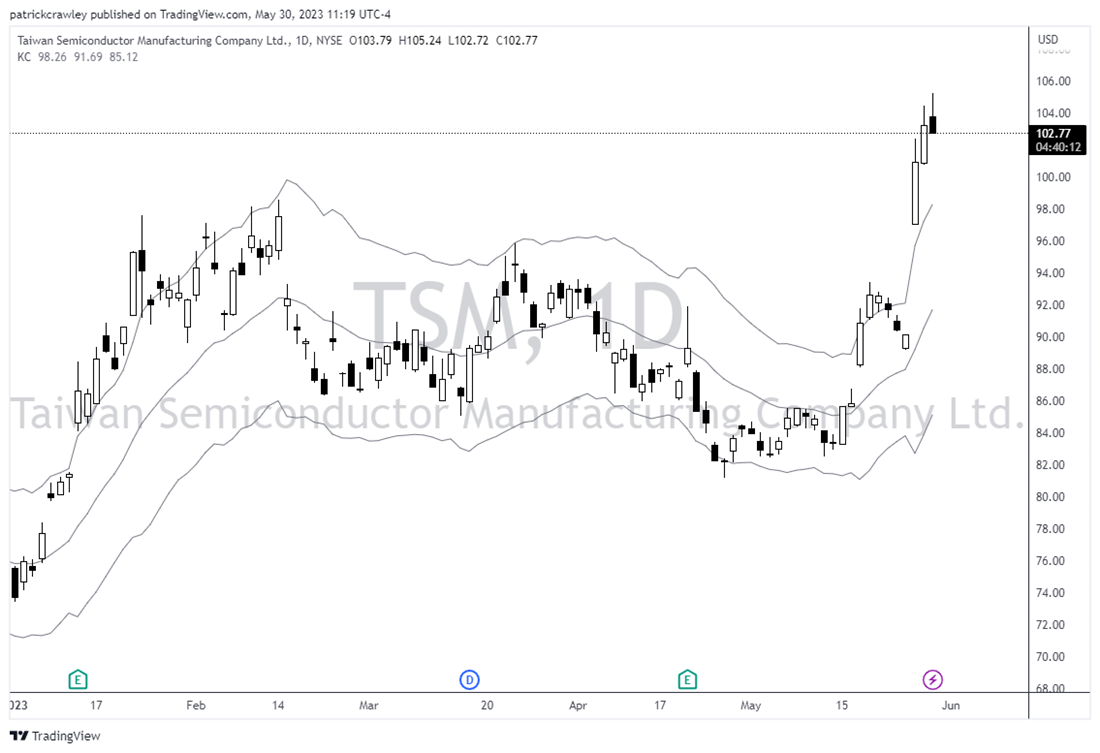 The Obvious Loser: Intel
If the AI hype is real, and all indications point to that, Intel (NASDAQ: INTC) is in real trouble. The growth of AI demands more GPUs and fewer CPUs in data centers, which is why investors are tripping over themselves to buy Nvidia at current valuations.
Intel is all-in on CPUs, and it's probably too late to shift strategies. While Intel is the market leader in data center CPUs, it faces increasing competition from AMD, Arm, and even Nvidia, which recently started shipping its first data center CPU, Grace, made for AI workloads.
And Intel might be fighting over a shrinking pie, as Nvidia CEO Jensen Huang is seeing orders to retool data centers towards a focus on GPUs:
"We're seeing incredible orders to retool the world's data centers. ... You're seeing the beginning of call it a 10-year transition to basically recycle or reclaim the world's data centers and build it out as accelerated computing."
But Intel might have a few tricks up its sleeve. The company is changing its data center GPU strategy by canceling multiple planned products and going all-in on its Falcon Shores chip, to be released in 2025.
Intel's stock looks an awful lot like a value trap today. Some might call it a melting ice cube as its core business is slated to shrink over the next few decades slowly. Still, at less than 6x LTM cash flow, it's far cheaper than the alternatives. The stock is up just 11% year-to-date, which is a reflection of how sour the market is on this company.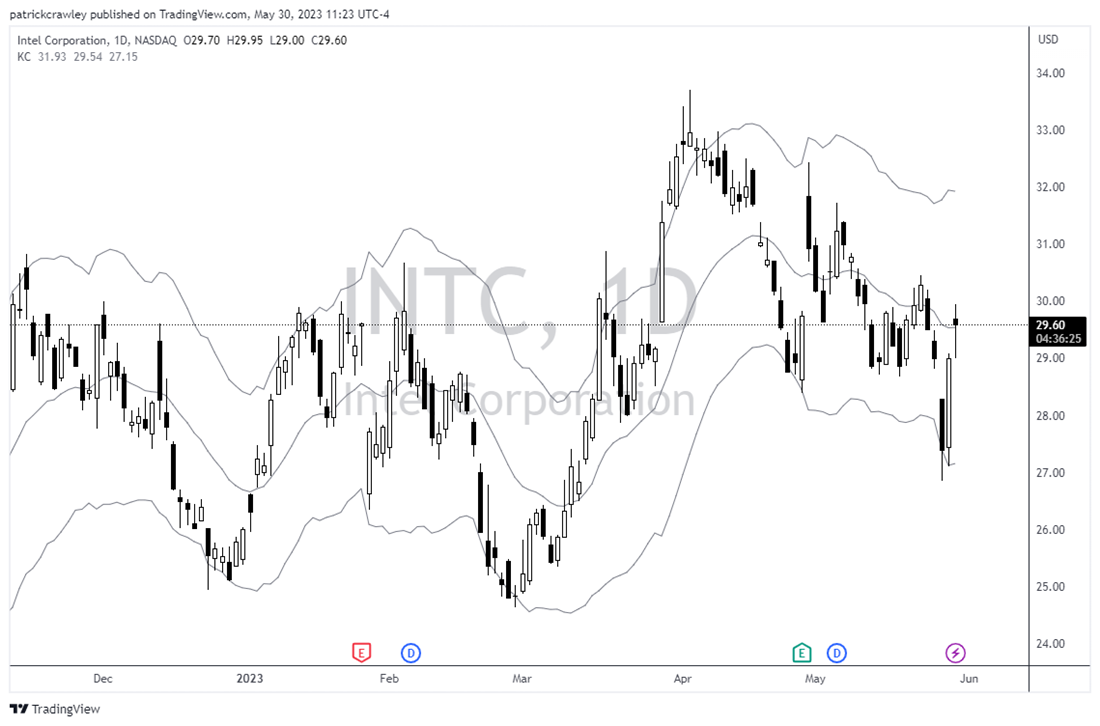 Bottom Line
AI is very quickly creating a realignment in the chip industry. While Nvidia was a longtime market leader, its industry dominance now seems unmatched as it stands on the precipice of hitting a trillion-dollar market cap.
On the other hand, the increase in preference for GPU casts significant doubt on Intel's prospects, a company that was already in the midst of a turnaround plan.