"I OwnMy Bank" has announced an online training for individuals eager to learn about the Infinite Banking Concept (IBC) and its benefits as a tax-free savings and spending vehicle.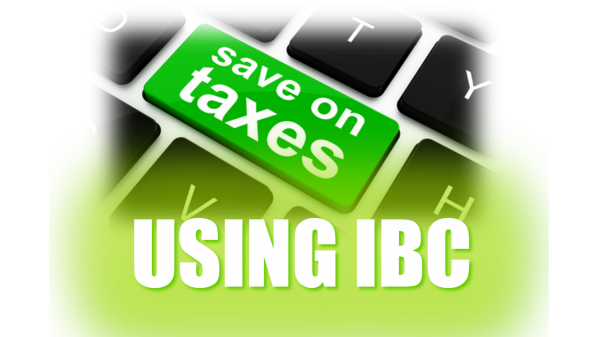 Mount Laurel Township, United States - September 18, 2023 —
In the upcoming training, "I OwnMy Bank" will share insight into the history and usage of infinite banking before highlighting the ways individuals can use it to back large purchases and to create generational wealth.
More information is available at https://www.iownmybank.com/blog/b/taxes
By joining the newly announced training, attendees will learn how they can incorporate the Infinite Banking Concept (IBC) into their own tax planning to improve their financial status.
While financing large purchases often involves obtaining funding from financial institutions, this approach has proven to be always in favor of the banks rather than the individual. Furthermore, this method often incurs high interest rates, meaning individuals end up paying more money than the initial value of their purchase. "I OwnMy Bank's" webinar presents an alternative to this traditional approach with its IBC coverage.
IBC was developed by economist R. Nelson Nash and utilizes whole life insurance policies as a dividend-paying asset to fund purchases. "I OwnMy Bank" also explains that IBC is a strategy employed by the wealthy elite, including Rockefeller, Walt Disney, and JP Morgan, but is also suitable for any individual seeking to improve their finances.
"I OwnMy Bank" further highlights that the IBC presents a more reliable strategy for creating generational wealth when compared with assets such as stocks, shares, and cryptocurrency. Additionally, as a whole life insurance policy's growth is tax-free, holders can also save on their account's accrued interest or dividends.
Attendance to the online training requires no upfront costs and the event can be joined through "I OwnMy Bank's" website. Individuals can also receive additional resources regarding IBC, including the team's 'Drifting Away From Traditional Car Buying' eBook.
Individuals seeking in-depth guidance on using the IBC strategy for their personal finances can arrange for a consultation call with a representative of "I OwnMy Bank."
A past attendee of the training said, "This is the best financial planning concept I have seen in my entire career, especially in these crazy economic times."
Interested parties can find more information by visiting https://www.iownmybank.com/blog/b/taxes
Contact Info:
Name: Will C Ellis
Email: Send Email
Organization: I Own My Bank®
Address: 3111 New Jersey 38 Ste 11 #233, Mount Laurel Township, NJ 08054, United States
Website: https://www.iownmybank.com/blog/b/car

Source: PressCable
Release ID: 89107878
If there are any deficiencies, problems, or concerns regarding the information presented in this press release that require attention or if you need assistance with a press release takedown, we encourage you to notify us without delay at error@releasecontact.com. Our diligent team is committed to promptly addressing your concerns within 8 hours and taking necessary actions to rectify any identified issues or facilitate the removal process. Providing accurate and trustworthy information is of utmost importance.