Stange Law Firm, renowned for its expansion into Chicago, Illinois, and Indianapolis, Indiana, announces its strategic recruitment of high-asset divorce and family law attorneys. The firm offers an attractive work environment, extensive benefits, and a commitment to community well-being. https://www.stangelawfirm.com/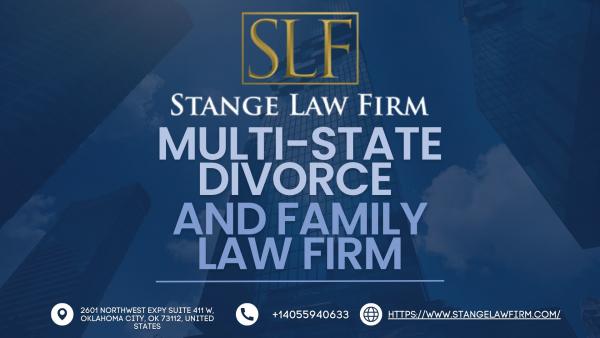 Rolling Meadows, United States - September 18, 2023 —
The acclaimed Stange Law Firm is poised for yet another significant move. Following their recent establishment in Chicago, Illinois, and Indianapolis, Indiana, the firm unveils its plan to onboard top-tier high-asset divorce and family law attorneys in these pivotal regions. This strategic hiring initiative is geared towards fortifying Stange Law's exceptional array of legal services and ensuring the most astute legal representation for its affluent clientele embroiled in intricate marital disputes.
Delving into the Nuances of High Asset Divorces
High asset divorces invariably bring to the fore a spectrum of challenges, often surpassing the realm of standard family law cases. They demand an acute understanding of issues like domestic violence, marital property distribution, and the intricate processes of the dissolution of marriage. "These cases aren't just about the dissolution of a marriage but involve an intricate tapestry of asset evaluations that necessitate an intimate knowledge of family law, intertwined with nuances of finance and real estate legislation," emphasized Kirk Stange, the illustrious Founder of Stange Law Firm.
Seeking Legal Mavericks
The quest is on for adept family lawyers and seasoned family law attorneys who stand out in their ability to adeptly maneuver through the multifarious dimensions of the divorce arena. From the straightforward terrains of uncontested divorces to the labyrinthine intricacies of extended divorce proceedings, the firm aspires to collaborate with legal prodigies who bring along a wealth of experience in managing high stake, high emotion, high asset divorce scenarios.
Envisioning a Legal Powerhouse
At Stange Law Firm, the emphasis isn't just on recruiting the best of the best but nurturing their talents in an environment that's conducive to growth. An attractive remuneration structure, a plethora of benefits, and a clearly defined trajectory for professional ascendancy are among the myriad reasons that set Stange Law Firm a cut above the rest in the family law landscape.
Beyond Legal Practice: Touching Lives
While renowned for their unmatched legal prowess, Stange Law Firm's commitment to societal well-being is commendable. Their altruistic endeavors span various philanthropic activities, underlining their unwavering commitment to enriching the communities they serve. This dedication accentuates their stature not just as sterling legal minds but as conscientious torchbearers of societal ethics.
A Testament to Unwavering Excellence
"Our resolve to bring on board the best high-asset divorce and family law talents underscores our unwavering dedication to offering unparalleled legal services to our diverse clientele," reflected Kirk Stange, echoing the firm's relentless pursuit of excellence.
Reach Out to Stange Law Firm
For deeper insights into the job opportunities or to arrange a consultation:
Phone: 855-805-0595 (Toll Free) Website: https://www.stangelawfirm.com/
Charting a Stellar Journey: Stange Law Firm at a Glance
Established in 2007 under the visionary leadership of Kirk Stange, Stange Law Firm has etched its name as a formidable force in family law across six states. Their newest ventures in Illinois and Indiana are a testament to their ceaseless growth. The firm stands tall as a beacon of hope, providing compassionate and informed legal guidance to clients navigating the turbulent waters of divorce and encompassing family law challenges.
Contact Info:
Name: Kirk Stange
Email: Send Email
Organization: Stange Law
Address: 1600 Golf Rd Suite 1264, Rolling Meadows, IL 60008, United States
Phone: +1-855-805-0595
Website: https://www.stangelawfirm.com/

Source: PressCable
Release ID: 89107848
If there are any problems, discrepancies, or queries related to the content presented in this press release, we kindly ask that you notify us immediately at error@releasecontact.com. Our responsive team will be available round-the-clock to address your concerns within 8 hours and take necessary actions to rectify any identified issues or support you with press release takedowns. Ensuring accurate and trustworthy information is our unwavering commitment.