The Forex Trading Coach is an international training company and confirmed in an exclusive interview with Metro Cities Media that the importance of their daily chart trade suggestions is one of the core reasons for their student's success.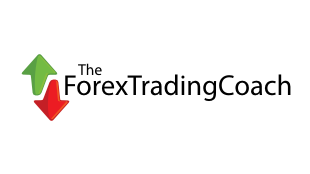 Nelson, New Zealand - September 18, 2023 —
The Forex Trading Coach is an international training company and confirmed in an exclusive interview with Metro Cities Media that the importance of their daily chart trade suggestions is one of the core reasons for their student's success.
The Forex Trading Coach have successfully developed their own trading strategy that is well documented to have worked well for the founder and students since 2009. One of the core reasons for their student's success is the importance placed on the daily chart trade suggestions that are posted on the membership site daily. This was commenced in 2010 and trade suggestions posted each day since then.
At the close of each trading day (5pm EST New York time), Andrew Mitchem scans the daily charts looking for suitable trade setups according to The Forex Trading Coach trading strategy.
Most days there are between 1 to 3 trades posted based off the daily charts. The currency pair to be traded, the direction of the trade, then a paragraph of text listing the reasons why the trade is recommended. Finally, the exact entry and exit levels (stop loss level and the profit target level) that is recommended on that particular trade.
Students have a significant advantage to observe or act on these recommended trading calls. It also allows students to earn while they learn on trades they can execute with confidence of success.
Mr Andrew Mitchem, founder of The Forex Trading Coach, said this when interviewed by Metro Cities Media, "These daily trade suggestions have averaged a +28.5% gain per year each year since 2010, assuming trades are placed at just a 0.5% account risk per trade, and this is also assuming a set and forget approach. In reality, with some simple trade management, returns can easily be increased".
It doesn't matter where students live in the world, any student can take these trades due to the way trades use limit orders. This means that they don't need to be at their computer at the time the trades are posted as usually they take many hours to actually get filled into the market. With clients in 104 countries, no-one has an issue with placing these trades.
"The daily trading calls reinforce The Forex Trading Coach strategy, so students can then have the ability to see and select these same trades over time, to look for the same looking setups on other time frame charts. After a relatively short time studying the course, and the daily trade recommendations, students know exactly where and why to place the entry and exit levels at taught levels", said Mr Andrew Mitchem
The coached strategy has not changed since "The Forex Trading Coach" was founded. Students get reassuring comfort knowing that the strategy has stood the test of time, through all sorts of market conditions over the past 14 years and it continues to work just as well in 2023.
16 years ago, Mr Andrew Mitchem, founder of The Forex Trading Coach, developed his own trading strategy after 4 years of going around in circles trying all sorts of promoted trading methods. These ranged from automated software to create trading robots through to technical analysis overlaying news flows. He had tried everything, read everything, bought everything and in the end, discovered nothing consistently worked.
"I could see the massive upside of being a successful trader. I just needed to work out how to be consistently profitable without the large losses along the way. I needed to stop the emotional roller coaster that goes with that and never gave up the vision of developing an evergreen system of profitable trading calls. Today our student have reap the benefit of this for well over 14 years now," said Andrew Mitchem
Metro Cities Media was advised that in developing the system, the founder took off all of the indicators from his charts and started to look at the candles. He worked out that a certain few candle had a high probability of making the market change direction. But that alone was not enough, so he started to look at the price where these candles and changes in direction happened and realised how the price often reacts to levels that some call Round Numbers. These are price levels ending in 50 or 00, such as 0.6500 and 0.6550.
The founders further study showed that by adding a couple of additional items, that one could soon accurately predict when the price was going to either reverse in direction or continue in the direction of the main trend. The next step was to develop a method of entering the trades and to have a safe level for the protective stop loss and a level to place the profit target that had a high probability of being hit. Money management and low risk per trade, along with high reward:risk trades is the outcome of the way The Forex Trading Coach teach to enter and exit the markets being traded.
"At The Forex Trading Coach, we have not only a proven trading strategy, but our strategy that also works on non-Forex markets such as the commodities, cryptos, indices and metals. We also encourage a very low risk approach per trade, ensuring low drawdowns, and our trading approach ensures that when you have a profitable trade, that trade makes 2:1, 3:1, 4:1 or even a 5:1 reward : risk" said Andrew Mitchem
About The Forex Trading Coach
The Forex Trading Coach is founded by current principal Andrew Mitchem who is a passionate and experienced Forex Trader. The coaching program can be taken via private coaching or online training. In the United States and Canada one on one training at the students premises is available. The Forex Trading Coach is helping people create personal and financial freedom through their proven trading strategies in the Forex markets
Contact Info:
Name: Andrew Mitchem
Email: Send Email
Organization: The Forex Trading Coach
Address: 54 Glen Road, Nelson, RD1 7071, New Zealand
Website: https://theforextradingcoach.com

Source: PressCable
Release ID: 89107751
If you come across any problems, discrepancies, or concerns related to the content contained within this press release that necessitate action or if a press release requires takedown, we strongly encourage you to reach out without delay by contacting error@releasecontact.com. Our committed team will be readily accessible round-the-clock to address your concerns within 8 hours and take appropriate actions to rectify identified issues or support with press release removals. Ensuring accurate and reliable information remains our unwavering commitment.