RentBubba is proud to announce its official launch as the newest online rental platform in Ontario, Canada.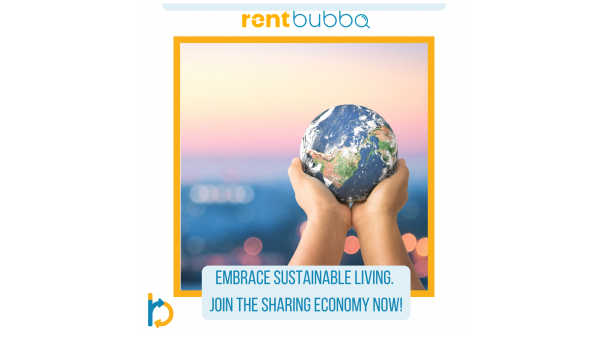 Skead, Canada - September 19, 2023 —
RentBubba is proud to announce its official launch as the newest online rental platform in Ontario, Canada. With a mission to empower individuals and small businesses to make smarter and more sustainable choices, RentBubba offers a unique opportunity for neighbours to connect, share, and contribute to a more eco-conscious future. Leading the company's launch is new Chief Executive Officer, Chris Mustakas.
"You likely have a lot of stuff. In fact, you likely have more tools, gear, or extra equipment than you'd like to admit just sitting in your garage, shed, basement, furnace room, or even a storage locker. And if you don't have a lot of stuff and are in need of tools, gear, or equipment to get a project done, it's okay. You're not alone," says Mustakas, who has been involved with RentBubba in various roles since February 2022.
RentBubba encourages individuals to embrace the idea of joining as an Owner or a Renter, or even both. Owner users create their own storefront on RentBubba, and can easily post products and items on the platform. They share item details and their rental terms, including the rental price, duration, and other relevant information. Renter users can go online to browse and rent items. All members are vetted using two-factor authentication.
"We believe renting is better than buying new, especially when considering the impacts on the environment. Renting tools and equipment through RentBubba offers several significant benefits including reducing the amount of waste generated by manufacturing new products and disposing of old ones," says Mustakas. "Manufacturing new products demands the use of natural resources, such as metals and plastics. Renting tools and equipment through RentBubba reduces the demand for these resources too."
RentBubba offers a range of benefits to both Owners and Renters:
For Owners, renting out items can provide a steady stream of passive income, as the rental payments can continue to come in even when they are not actively using the items. Renting out items helps recoup some of the costs of buying the item in the first place. Renting out an item can help to reduce the rate of depreciation of the item, as it is being used more frequently. Renting out items such as tools or equipment can also be a way to help others in the community who may not have the resources to purchase them outright, especially at full cost.
For Renters, renting items and tools can be significantly cheaper than buying them brand new, especially if they are only needed for a short period of time. In time, RentBubba will offer a wider range of items and tools to choose from, so whether a Renter needs camping equipment, power tools, appliances, party supplies or whatever, they can find the perfect items for their specific needs.
With RentBubba, there are no long-term commitments. Renting items and tools allows the user to use them for a specific period of time without the long-term commitment of owning them. "I'm a firm believer that short-term projects should not require long-term investments" says Mustakas.
"Furthermore, when you rent items and tools, you don't have to worry about the costs of maintaining or storing them, and you won't need to figure out where to store everything after you're done using them, too. This is important for university students who want to go on adventures like camping or kayaking with their friends, but who dont have the space in their dorm or apartment."
RentBubba has initially launched in two 'neighbourhoods' of Ottawa and Greater Sudbury, Ontario but further expansion throughout Ontario is imminent. RentBubba is for everyone and is also currently seeking rental companies with inventory to list on the platform for free. With secure payment processing, and dispute resolution through BubbaProtect, it's a win-win for those looking to rent out items they own and for those seeking cost-effective and sustainable renting options.
"Join the RentBubba community today, and let's make our world's future a greener and more resourceful one."
For media inquiries, please contact:
Chris Mustakas
Chief Executive Officer
chris@rentbubba.com
About RentBubba:
RentBubba is Ontario's newest online rental platform, connecting individuals and small businesses to share tools, gear, and equipment for a more sustainable future. People can rent tools, equipment and other items online from their neighbours. With a strong commitment to reducing waste, greenhouse gas emissions, and the consumption of natural resources, RentBubba empowers its members to embrace a circular economy while enjoying the benefits of renting.
Visit https://www.rentbubba.com for more information.
Contact Info:
Name: Chris Mustakas
Email: Send Email
Organization: RentBubba
Address: 80 Driftwood Avenue, Skead, Ontario P0M 2Y0, Canada
Website: https://www.rentbubba.com

Source: PressCable
Release ID: 89107902
In the event of encountering any errors, concerns, or inconsistencies within the content shared in this press release, we kindly request that you immediately contact us at error@releasecontact.com. Our dedicated team will be readily accessible to address your feedback within 8 hours and take appropriate measures to rectify any identified issues or facilitate press release takedowns. Ensuring accuracy and reliability are central to our commitment.