TELF AG, a full-service international physical commodities trader with 30 years of experience in the industry, has unveiled its analysis of Week 37 market activities, casting a discerning eye over pivotal changes in commodities, energy sectors, and other vital economic indicators.
Lugano, Ticino, Switzerland - September 19, 2023 —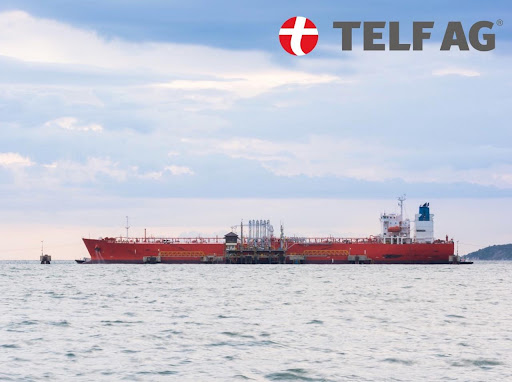 The report goes into macroeconomic shifts, metal price dynamics, and the nuances of the battery materials industry. Key findings underscore the rising European natural gas futures, significant price fluctuations in chrome ore, and shifts in stainless steel and base metals.

In the report, TELF AG said that European natural gas futures saw a significant increase in macro developments, driven by a union talks breakdown and strikes at two major Chevron facilities in Australia. Despite the rising gas prices, European fuel reserves are at historic highs for the time of year, exceeding the EU's objectives. Oil prices showed minimal changes with Brent crude and U.S. West Texas Intermediate indicating minor declines. TELF AG stated that the decisions by Saudi Arabia and Russia to extend supply cuts influenced these prices, even amidst concerns over Chinese economic activity. Meanwhile, the Baltic Dry Index, which measures shipping and trade, declined this week largely due to a drop in the Baltic Capesize Index, even though the Baltic Panamax Index witnessed an uptick.

In terms of chrome ore, TELF AG reported significant increases in prices, influenced by shipping issues, particularly at Richards Bay. Chinese demand for ferrochrome remains robust, contributing to stabilising prices. For Ferro-Chrome (FeCr), while Chinese spot prices remained consistent, European prices saw an increase, as per the report. In contrast, US prices declined due to weak demand and overseas market influences.

Manganese (Mn) dynamics showed Chinese silicon manganese mills reporting increased tender prices this week. According to the analysis, Mn ore prices in China also increased, backed by rising alloy tenders and boosted sales - additionally, Indian manganese alloys recorded price increases following the monsoon break. On the FerroSilicon (FeSi) front, TELF AG stated that Chinese production witnessed a rise in August, with the total production recorded at 450,000t, marking a noteworthy month-on-month increase.

Regarding stainless steel, domestic prices in China experienced an uptick, influenced by changes in housing transaction policies and an increase in nickel futures. TELF AG reported that stainless steel output in China also escalated in August, with projections indicating a significant rise in September. The publication also explained that copper prices were generally down for base metals but experienced some recovery due to concerns over China's economic trajectory. Chinese copper output in August increased year-on-year. Contrarily, nickel prices have been on a downward trend since the start of August, impacted by an influx of Indonesian nickel and stagnant stainless steel demand, according to the report.

Lastly, in regard to battery materials, TELF AG reported that China's nickel sulfate output in August marked a year-on-year increase. However, cobalt sulfate production in China saw a decline in August on a month-on-month basis, although the year-to-date production remained higher year-on-year.

For a deeper insight into this perspective, readers are encouraged to view the full article.

About Us: About TELF AG: TELF AG is a full-service international physical commodities trader with 30 years of experience in the industry. Headquartered in Lugano, Switzerland, the company operates globally, serving customers and providing solutions for commodities producers worldwide. TELF AG works in close partnership with producers to provide effective marketing, financing, and logistics solutions, enabling suppliers to focus on their core activities and access far-reaching markets wherever they may be. Its flexible, customer-focused approach allows TELF AG to create tailor-made solutions for each producer, facilitating long-term partnerships. Additionally, consumers widely recognise them for their operational excellence and reliability.
Contact Info:
Name: Rick De Oliveira
Email: Send Email
Organization: TELF AG
Website: https://telf.ch/

Release ID: 89107825
Should you come across any errors, concerns, or inconsistencies within this press release's content, we urge you to reach out without delay by contacting error@releasecontact.com. Our committed team will promptly address your feedback within 8 hours and take appropriate measures to resolve any identified issues or guide you through the removal process. Providing accurate and dependable information remains our utmost priority.