NONS, or Nitric Oxide Nasal Sprays, are rapidly generating research that shows them at the forefront of virus prevention. This daily protection is aimed at killing the viruses that cause common illnesses through the use of extensive scientific research and development.
Israel - September 20, 2023 —
BuyEnov provides just one product, but it is a crucial one for protection against major viral illnesses, such as COVID-19. This product is a NONS or Nitric Oxide Nasal Spray, and it has been the culmination of numerous scientific studies. 
This spray is a daily preventative option that can kill up to 99.9% of viruses before they ever have the chance to make someone sick. Not only can it prevent illness, but if someone already has a virus, it has been shown to reduce the strength of that virus within 48 hours.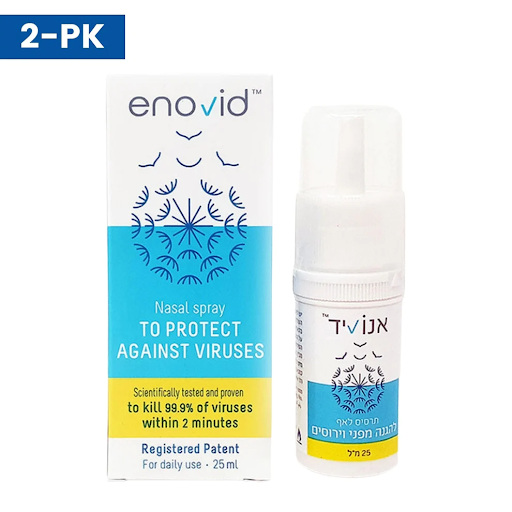 Why use NONS from BuyEnov? 
NONS help prevent viruses that are picked up from just about any source, from school to work to even the grocery store. The specific NONS provided by BuyEnov is Enovid SaNOtize. This convenient daily preventative is targeted at COVID-19, one of the most significant viruses across the globe over the last few years.  
When used daily, Enovid SaNOtize can prevent someone from contracting COVID-19 by killing viruses in the nasal cavity, as research has shown that this is one of the main ways viruses enter the body and infect people.  
It can also help significantly reduce the viral load in someone already infected with COVID-19 by 94% on the first day and 99% by the end of the second day. This ultimately makes the virus weaker and less likely to cause serious illness.  
Clinical trials have proven this effectiveness in hundreds of patients, and the natural ingredients prevented any moderate, severe, or serious adverse effects from using it.  
Conclusion 
NONS, specifically Enovid SaNOtize, are now showing up in prominent publications worldwide as this low-risk yet highly effective virus preventative protects more and more people from serious illness through the COVID-19 virus. This new type of prevention is rapidly gaining traction as it provides the convenience of an at-home option while giving strong protection and defense against deadly viruses.  

Contact Info:
Name: Udi
Email: Send Email
Organization: BuyEnov
Website: https://buyenov.com/

Release ID: 89107912
Should there be any problems, inaccuracies, or doubts arising from the content provided in this press release that require attention or if a press release needs to be taken down, we urge you to notify us immediately by contacting error@releasecontact.com. Our efficient team will promptly address your concerns within 8 hours, taking necessary steps to rectify identified issues or assist with the removal process. Providing accurate and dependable information is central to our commitment.