In an exclusive Interview with Eleven Media, iHeartWine Australia confirmed that their last quarter of sales shows an average spend of $320 with an average quantity of 1-2 bottles of wine per purchase.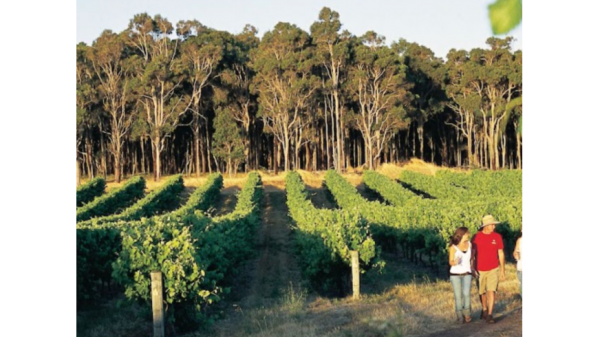 Drummoyne, Australia - September 20, 2023 —
In an exclusive Interview with Eleven Media, iHeartWine Australia confirmed that their last quarter of sales shows an average spend of $320 with an average quantity of 1-2 bottles of wine per purchase. Showing an unexpected demand for luxury wines in the current tough Australian business environment.
The Australian market has indicated that bulk purchases of cheaper-bulk wine are on a sure and steady decline, with less than 16% of sales resulting in purchases of 6 bottles or more. There is a noticeable trend toward premium and higher-priced wines where consumers are willing to pay more for wines with unique characteristics, terroir-driven qualities, and sustainable or organic certifications. This trend reflected a desire for quality over quantity.
Marc Malouf, founder of iHeartWine Australia said this when interviewed by Eleven Media, "The wines that fit into the last quarter's average spend are classified as luxury wines, or fine wines. The growing demand for luxury wines and rare bottles from around the world has forced a rise in prices, especially for wines from Burgundy, with 50-100% increases in the last 12 months alone…The baby boomer generation is now being chased by generation Y and Z who are mastering the art of fine wine collecting and with 3 different generations bidding for the same small batch wines from not only Australia's elite producers but the world's very best, the demand for luxury wine has never been stronger."
Thanks to a growing catalog of wine and wine education based social media, podcasts and video streaming, the knowledge around wines, both cheap-bulk and fine wines, sustainable and environmental impacts of wine growing and wines effect on health has been passed on to wine lovers both old and new.
An increased presence of anti-alcohol health awareness through social media and streaming services like podcasts and video streaming has also contributed to seeing fewer bottles sold on average, with a real emphasis on sourcing higher quality wines for health-conscious consumers.
The e-commerce channel for wine sales has been on the rise for decades. With the growth of online retail and changing consumer behaviour, more people choose to buy online. Wineries, wine shops, and online marketplaces played a significant role in facilitating this trend and have turned to wine retailers like iHeartWine Australia with a focus on establishing and expanding direct-to-consumer sales channels. This allowed wineries to connect with consumers directly, offering them a personalised experience and exclusive access to limited-edition wines.
About iHeartWine Australia
iHeartWine Australia is the store for Australian wine lovers who are looking for quality, value for money and greatness from bottles of wine. They only stock wines they want to drink themselves and hand pick the best expressions from Australia and the world that meet their high standards. iHeartWine Australia are entirely online, sell direct on behalf of independent Australian wineries and have iHeartWine Australia's own private cellar that is full of rare and collectible wines that website visitors won't find anywhere else.
iHeartWine Australia is the only wine retailer in Australia that links the best independent wineries directly to consumers and champions luxury wines. Their message is drink less, drink thoughtfully and drink better.
Learn more about iHeartWine Australia here: https://www.iheartwine.com.au/
Contact Info:
Name: Marc Malouf
Email: Send Email
Organization: iHeartWine Australia
Address: 8 Bayswater Street Drummoyne, Drummoyne, NSW 2047, Australia
Website: https://www.iheartwine.com.au

Source: PressCable
Release ID: 89108028
If there are any problems, discrepancies, or queries related to the content presented in this press release, we kindly ask that you notify us immediately at error@releasecontact.com. Our responsive team will be available round-the-clock to address your concerns within 8 hours and take necessary actions to rectify any identified issues or support you with press release takedowns. Ensuring accurate and trustworthy information is our unwavering commitment.