Reyna Law Firm (956-450-8294) has moved to update its damage claim assistance services for those recuperating from large truck or car accidents in and around McAllen, Texas.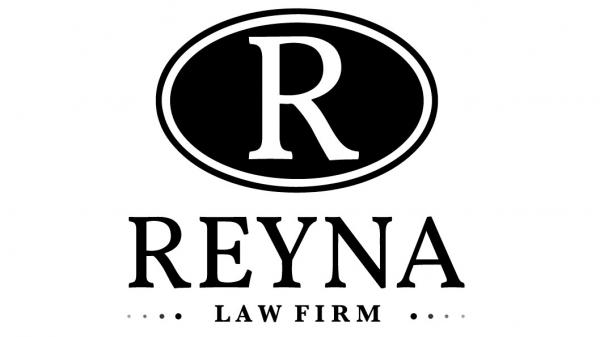 McAllen, United States - September 20, 2023 —
The announcement comes in the midst of a period reflecting high vehicle accident rates across the state, with Texas frequently placed among the most dangerous states for motorists. Statistics show that common causes for statewide traffic collisions include driver drowsiness and recklessness. As a result, Reyna Law Firm positions itself to assist those wrongfully injured in such circumstances.
For more information see https://www.reynainjurylaw.com/
Its updated services are designed in line with the needs of victims, providing accessible routes to expert legal strategies. Through face-to-face meetings, Reyna Law Firm's injury lawyers now offer to lay out options and assist with damage claim case planning while deciphering the complexities surrounding Texas injury law.
Reyna Law Firm stresses the ongoing importance of reliable legal services for accident victims - particularly given the propensity for vehicular collisions on McAllen-area roadways. On top of driver negligence, warns the firm, the sheer number of cars and commercial trucks traveling in and out of McAllen leads to high accident figures.
A firm representative elaborated by saying: "Heavy traffic congestion on US Highways 281 and 83 has resulted in countless motor vehicle, motorcycles, trucks, and 18-wheeler accidents - severe injuries and fatalities follow."
In response, Reyna Law Firm offers the professional aid of its catastrophic injury legal specialists at its local McAllen offices. Led by experienced attorney JR Reyna, the firm's main priority is to help get justice for accident survivors and their families in the form of injury compensation through damage claim proceedings.
Like many other states, Texas follows at-fault personal injury regulations in vehicle accident cases - putting the responsibility for injury compensation solely on those who caused the crash. While simple on the face of it, certain circumstances in large truck cases where drivers work for companies can make the question of liability difficult to determine.
As such, Reyna Law Firm now offers a combination of legal guidance and investigative work to bolster damage claim cases. Its attorneys work to lay blame in truck accident cases squarely at the feet of appropriate parties, whether employers or individual drivers, and pursue fair compensation for physical and emotional suffering.
The firm also notes that retaining the services of a personal injury lawyer is vital given the tactics that insurers tend to use. Its team offers to represent victims throughout claims - extending to trial preparation and negotiations with all relevant parties.
"We know South Texas injury law," says a Reyna Law Firm spokesperson. "Insurance companies pay injured parties as little as possible to maximize their profits. Seek help from the McAllen personal injury lawyers at Reyna Law Firm - we will aggressively fight for your family's legal rights."
Interested parties throughout McAllen and the surrounding areas can find additional details regarding Reyna Law Firm's legal services at https://www.reynainjurylaw.com/mcallen
Contact Info:
Name: Juan Reyna
Email: Send Email
Organization: Reyna Law Firm McAllen
Address: 7001 North 10th Street #Ste. G2, McAllen, Texas 78504, United States
Website: https://www.reynainjurylaw.com/mcallen

Source: PressCable
Release ID: 89108072
If you encounter any issues, discrepancies, or concerns regarding the content provided in this press release that require attention or if there is a need for a press release takedown, we kindly request that you notify us without delay at error@releasecontact.com. Our responsive team will be available round-the-clock to address your concerns within 8 hours and take necessary actions to rectify any identified issues or guide you through the removal process. Ensuring accurate and reliable information is fundamental to our mission.