TELF AG, a full-service international physical commodities trader with three decades of experience, released its latest update on oil prices.
Lugano, Ticino, Switzerland - September 20, 2023 —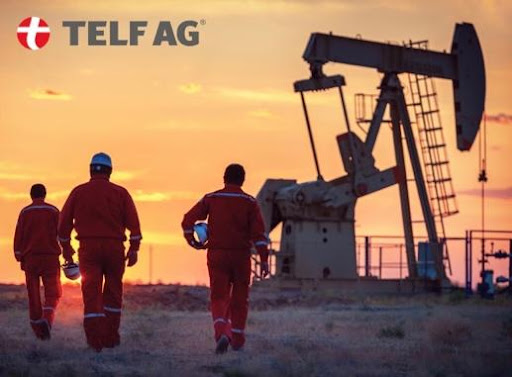 Titled TELF AG Update on Recent Oil Market Dynamics – September 20, 2023, the article provides an exploration of recent oil market dynamics. The publication also discusses the intricacies of oil price changes, offering readers a clearer understanding of current trends and influential factors.

The report underscores the significance of the benchmark oil price's recent stability. It illuminates the slight variations in Brent crude and the U.S. West Texas Intermediate crude, contextualizing these changes within the broader global market landscape.

The update further highlighted Saudi Arabia's pivotal role in managing global oil supplies. The report states: "As per the analysis, this nation has made efforts to regulate supply, extending their voluntary supply cuts until year's end. Such decisions have been instrumental in counterbalancing the noted decrease in worldwide oil demand."

The article goes on to report on Chinese economic activity and its potential implications. It also brought to light insights from U.S. Deputy Treasury Secretary Wally Adeyemo, emphasizing the local impact of China's economic challenges, with minimal bearing on the U.S. market.

One of the noteworthy mentions in the article is the anticipated decline in U.S. crude inventories, based on a preliminary Reuters poll. TELF AG said last week marked the fifth consecutive week of reductions, underlining the ever-evolving nature of the oil market.

Finally, the report drew attention to potential supply disruptions stemming from environmental events in eastern Libya. Powerful storms and floods have necessitated the shutdown of key oil export ports, prompting concerns about possible future supply challenges.

To gain a more comprehensive understanding of these narratives, readers are advised to take a look at the full article. For more insights and content, visit TELF AG's Media Page.

About Us: About TELF AG: TELF AG is a full-service international physical commodities trader with 30 years of experience in the industry. Headquartered in Lugano, Switzerland, the company operates globally, serving customers and providing solutions for commodities producers worldwide. TELF AG works in close partnership with producers to provide effective marketing, financing, and logistics solutions, enabling suppliers to focus on their core activities and access far-reaching markets wherever they may be. Its flexible, customer-focused approach allows TELF AG to create tailor-made solutions for each producer, facilitating long-term partnerships. Additionally, consumers widely recognize them for their operational excellence and reliability.
Contact Info:
Name: Rick De Oliveira
Email: Send Email
Organization: TELF AG
Website: https://telf.ch/

Social Media:
Facebook: https://www.facebook.com/profile.php?id=100090542736510
Twitter: @TELF_AG
Instagram: @telf_ag
Youtube: @TELF-AG
LinkedIn: company/telf-ag/

Release ID: 89108056
If there are any deficiencies, problems, or concerns regarding the information presented in this press release that require attention or if you need assistance with a press release takedown, we encourage you to notify us without delay at error@releasecontact.com. Our diligent team is committed to promptly addressing your concerns within 8 hours and taking necessary actions to rectify any identified issues or facilitate the removal process. Providing accurate and trustworthy information is of utmost importance.