A new workout supplement is now available on the ProBody Warehouse store, providing an alternative to low-quality protein weight gainers.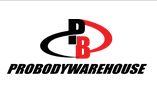 El Cajon, United States - September 20, 2023 —
Aftershock Critical Mass has been formulated to help strength and endurance athletes meet their weight-gain goals by adding lean muscle. Its zero-lactose formula supports bulking without bloating or gas.
For more information, please visit https://probodyonline.com/products/myogenix-aftershock-critical-mass?keyword=lactose
Available in chocolate, cookies & cream, and vanilla flavors, the supplement can be taken pre-workout or post-workout and is formulated to add muscle without adding unwanted weight around the gut.
Aftershock Critical Mass contains muscle-building ingredients that optimize the body's anabolic state. The supplement provides an immediate muscle fuel source to prevent the breakdown of muscle tissue for energy.
One of the main ingredients in Aftershock Critical Mass is MagnaPower - a chelate blend of magnesium and creatine that increases muscle power and athletic performance. Creatine also boosts cellular hydration, signaling an anabolic muscle-building state.
The supplement contains 51 grams of premium protein per serving, which provides amino acids that are the building blocks of muscle growth and recovery. Consuming protein after workouts helps decrease muscle breakdown while increasing the rate of muscle protein synthesis. The large dose of protein in Aftershock Critical Mass gives muscles the proper nutrients during the critical post-workout window.
In addition to protein and creatine, the product contains a calculated ratio of carbohydrates and healthy fats - providing sustained energy to fuel muscle growth without unnecessary sugar crashes. Expert nutritionists have carefully formulated the balance of macronutrients to complement strength training.
The powder mix can be easily blended with 12 to 16 ounces of water. For additional calories to support muscle gains, the company recommends adding fresh fruit, peanut butter, whole milk, cooked oatmeal, or cream to make a nutritious post-workout smoothie.
A spokesperson states: "We take great pride in helping customers achieve their fitness goals by recommending quality products that fit their needs. Every sales associate goes through extensive training and works on a non-commission basis to avoid selling items the customer does not need."
Those wishing to find out more can visit https://probodyonline.com
Contact Info:
Name: Rob Hagos
Email: Send Email
Organization: ProBody Warehouse
Address: 301 W. MAIN ST, El Cajon, California 92020, United States
Phone: +1-619-593-0466
Website: https://probodyonline.com/

Source: PressCable
Release ID: 89107794
If there are any deficiencies, discrepancies, or concerns regarding the information presented in this press release, we kindly request that you promptly inform us by contacting error@releasecontact.com. Our dedicated team is committed to addressing any identified issues within 8 hours to guarantee the delivery of accurate and reliable content to our esteemed readers.