The ProBody Warehouse store now features a lactose-free protein supplement with pea protein isolate and proprietary carbohydrates and fats that support lean muscle growth.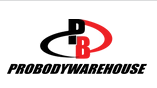 El Cajon, United States - September 21, 2023 —
ProBody Warehouse has announced the new lactose-free supplement to help customers meet their weight-gain goals while avoiding bloating and gas. Aftershock Critical Mass delivers 51 grams of protein and 91 grams of healthy carbs per serving.
For more information, visit https://probodyonline.com/products/myogenix-aftershock-critical-mass?keyword=lactose
The proprietary blend in Aftershock Critical Mass contains ultrafiltered and microfiltered lactose-free whey and milk proteins with pea protein isolates to deliver a complete amino acid profile that stimulates muscle growth. Recent research indicates that pea protein isolate builds muscle mass, promotes recovery, and improves endurance.
By using fast and slow-digesting proteins, the supplement provides a sustained release of amino acids to feed muscles over an extended period. The emphasis on pea protein makes this product easily digestible while avoiding the GI discomfort that some experience with whey-only formulas.
Critical components in the formula include a magnesium and creatine blend, a widely studied performance enhancer; MassFat, a patented complex shown to increase weight gain and lean mass; and WaxyMass, a unique carb source providing delayed energy release for prolonged muscle protein synthesis. Together, these ingredients supply muscles with the essential nutrients needed to maximize growth and recovery in the critical 'anabolic window' - the 60 minutes after intense training when muscles are primed for growth.
Proper post-workout nutrition is vital; this window is crucial for repairing and building muscle tissue. Aftershock Critical Mass delivers the right blend of proteins, carbohydrates, and active ingredients to fully capitalize on the heightened anabolic state.
ProBody Warehouse says one serving helps replenish glycogen stores, kickstart protein synthesis, combat muscle breakdown, and support enhanced recovery.
Unlike most supplement stores, ProBody Warehouse staff work on a non-commission basis, meaning they can focus purely on developing the most effective, evidence-based products without sales pressure. Their wealth of knowledge and experience has allowed them to hand-pick a wide range of products, from pre-workout supplements to cognitive enhancers.
A spokesperson states: "Aftershock Critical Mass features two unique mass-building ingredients you won't find anywhere else. It provides easy digesting, zero lactose whey protein lean, muscle building MassFat, WaxyMASS waxy maize carbs, plus an optimal ratio of protein to carbs."
Those wishing to find out more can visit https://probodyonline.com
Contact Info:
Name: Rob Hagos
Email: Send Email
Organization: ProBody Warehouse
Address: 301 W. MAIN ST, El Cajon, California 92020, United States
Phone: +1-619-593-0466
Website: https://probodyonline.com/

Source: PressCable
Release ID: 89107795
Should there be any problems, inaccuracies, or doubts arising from the content provided in this press release that require attention or if a press release needs to be taken down, we urge you to notify us immediately by contacting error@releasecontact.com. Our efficient team will promptly address your concerns within 8 hours, taking necessary steps to rectify identified issues or assist with the removal process. Providing accurate and dependable information is central to our commitment.