Dermysk Medical Aesthetics Academy (844-337-6975) is now helping students with no previous experience to complete the training and certification for popular MedSpa procedures, including CoolSculpting, micro-blading, and laser pigmentation treatments.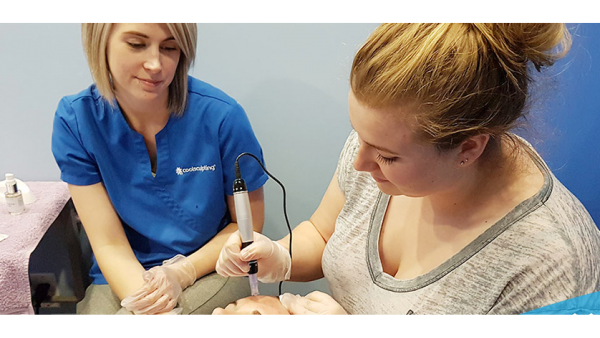 Laval, Canada - September 21, 2023 —
With the latest course updates from the Dermysk Medical Aesthetics Academy, students can now complete their MedSpa training in even the most complex procedures using primarily online classes, combined with intensive hands-on training.
More information about the Dermysk Academy, hands-on training options, and a full list of courses can be found at https://academy.dermysk.com/
With this new training option, students can enroll in Dermysk Academy classes from anywhere in Canada, and complete the majority of their classes online, from anywhere with an internet connection. After the online learning portion of the class, students can schedule the practical training portion of their course at any Dermysk location across Canada.
During the practical training, students will gain real-world experience working with MedSpa tools, clients, and procedures, while supervised by a Dermysk training specialist. However, the exact procedures practiced during this hands-on training will depend on each student's chosen course.
In the Basic training program, which requires no previous experience, students will learn up to a dozen common techniques such as micro-blading, derma-planing, acne treatments, and laser hair removal. This course can be completed in as little as 8 weeks and provides all the certifications required to work in a MedSpa or open a home business.
Students may also choose to follow the Basic training with the Advanced course, to learn more complex techniques such as CoolSculpting and laser gynecology. However, students may also enroll in the Dermysk Academy's Master-level course, to complete both the Basic and Advanced training, in a single course.
This Master-level training program has no prerequisites but is restricted to certain highly dedicated students, at the discretion of the Dermysk Academy staff. This class is also the only option to provide graduates with the Master of Medical Aesthetics certificate upon graduation.
All graduates will also be enrolled in the Dermyk After-Graduate Support Program, regardless of their chosen course. This program provides continuing support for graduates by showcasing new or available training and employment opportunities for MedSpa workers.
One recent graduate explained, "I really enjoyed taking the course at the Dermysk Academy. The course is interesting, the people are friendly, and they are always available for any questions we may have."
More information about CoolSculpting training, online courses for aestheticians, and the Dermysk Academy training programs can be found at https://academy.dermysk.com/
Contact Info:
Name: Michelle Arsenault
Email: Send Email
Organization: Dermysk Medical Aesthetics Academy
Address: 455 Boulevard Cure-Labelle, Laval, QC H7P2P3, Canada
Website: https://dermysk.com/

Source: PressCable
Release ID: 89107808
If there are any deficiencies, discrepancies, or concerns regarding the information presented in this press release, we kindly request that you promptly inform us by contacting error@releasecontact.com. Our dedicated team is committed to addressing any identified issues within 8 hours to guarantee the delivery of accurate and reliable content to our esteemed readers.