Sandhu Products Inc announces updates to its proprietary range of natural nutrition products to support optimal microflora balance and overall gut health in older adults.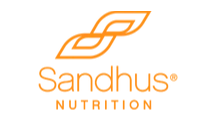 Livermore, United States - September 21, 2023 —
GUT Health delayed-release digestive health capsules from Sandhus Nutrition contain pre-, pro-, and post-biotic ingredients, supporting the digestive system, circulation, brain health, and immune response. The company's products are third-party-tested and backed by years of scientific research.
More details can be found at https://sandhus.com/products/gut-health?_pos=1&_sid=4ab8e83ff&_ss=r&variant=44879734472950&selling_plan=3065053430
The announcement also details GUT Health's innovative delayed-release technology. This prevents the ingredients from being broken down by stomach acid, releasing the nutrients in the small intestine for maximum effect. As with all Sandhus Nutrition products, these capsules are formulated according to the current Good Manufacturing Practice guidelines.
According to the Harvard School of Public Health, each person has a unique combination of microbiota. While DNA initially determines this, environmental exposure and dietary habits can affect the microbiome in healthy and unhealthy ways. When the balance of the microbiome is tipped in favor of pathogenic microbes, the body can become more susceptible to disease.
The primary ingredient of the vegan-friendly capsules is CoreBiome tributyrin. Unlike commercial supplements, GUT Health contains a heavily patented, highly bioavailable form of tributyrin that promotes butyrate-producing bacteria, which play a seminal role in maintaining the mucosal barrier, preventing infections, and balancing gut microbiota.
GUT Health contains SunFiber®. This water-soluble prebiotic strengthens beneficial gut bacteria. The fiber is fermented, producing high levels of short-chain fatty acids, which benefit the colon and support optimal intestinal health.
The formulation also includes the probiotic LactoSpore®. This contains two billion colony-forming units (CFUs), which stimulate the production of lactic acid and regulate the presence of harmful bacteria. In this way, LactoSpore® helps maintain a healthy balance in the intestinal flora.
These ingredients are complemented by fermented L-Glutamine - a powerful amino acid that helps support the lining of the gut and muscle recovery and joint health - and the post-biotic CoreBiome®, which reaches both the small and large intestines. The Sandhus range also offers L-Glutamine powder as a standalone supplement. Learn more at https://sandhus.com/products/l-glutamine-powder?variant=44896730939638
GUT Health has proven popular with those who suffer from food allergies owing to its gluten, soy, and dairy-free formula. By promoting an optimal balance in the gut's microflora, studies suggest that these capsules may also positively affect mood and quality of sleep.
A spokesperson says, "Busy lifestyle, stress, improper sleep, unhealthy and inactive lifestyle are unavoidable parts of modern life that may disrupt the gut microbiome balance. Sandhus' high-quality research-based formulation with clinically evaluated prebiotic, probiotic, and postbiotic with preservation support helps maintain a healthy gut."
For more information, go to https://sandhus.com/
Contact Info:
Name: Raman
Email: Send Email
Organization: Sandhu Products Inc
Address: 6052 Industrial Way Suite H, Livermore, CA 94551, United States
Website: https://sandhus.com/

Source: PressCable
Release ID: 89108200
In the event of detecting errors, concerns, or irregularities in the content shared in this press release that require attention or if there is a need for a press release takedown, we kindly request that you inform us promptly by contacting error@releasecontact.com. Our dedicated team will promptly address your feedback within 8 hours and take necessary actions to resolve any identified issues diligently or guide you through the removal process. Providing accurate and dependable information is our utmost priority.