Lotus Corner is a premier destination for women's clothing online. Its collection is curated with the belief that clothing empowers and does not have to be expensive to be classy. Elegance, style, casual appeal, and other looks are available at this retail store.
Wolverhampton, UK - September 22, 2023 —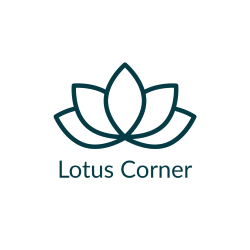 According to announcements released by Lotus Corner and Samantha McCarthy, this online retailer stocks an extensive range of women's clothing, lingerie, activewear, plus-size clothes, bags, and swimwear. 
This exciting collection of classic and contemporary ladies fashion is thoughtfully curated to cater to various preferences, body types, and sizes, ensuring women feel confident and beautiful while shopping conveniently from the comfort of their homes. Affordable fashion that is classy and looks great is why this business has acquired a loyal clientele from all over the United Kingdom.
Lotus Corner recognizes that every woman deserves to feel empowered and comfortable in her skin, regardless of her size or style preferences. Its wide range of clothing options includes everyday essentials, special occasion lingerie, and trendy swimwear, allowing women to find the perfect pieces for any occasion.
The business asserts that the days of endless hours spent in cramped fitting rooms or hectic shopping malls are gone. With Lotus Corner, women can explore their style and shop at their own pace. Its user-friendly website is designed to provide a seamless and enjoyable shopping experience, with detailed product descriptions and high-quality images to help customers make informed choices.
For more information, go to https://lotuscorner.co.uk/
The team at Lotus Corner believes that confidence and beauty come from within, and its products are carefully selected to enhance these qualities. Whether looking for a chic cocktail dress, comfortable activewear for a fitness routine, a fashionable ensemble bag, or a flattering swimsuit for the next beach getaway, Lotus Corner has clients covered.
Lotus Corner is committed to customer satisfaction and provides exceptional customer service at every step of the shopping experience. Its dedicated support team can answer any questions or concerns, ensuring customers feel valued and supported throughout their journey.
This online retailer invites visitors to discover the captivating allure and refined fashion of the newest collection of evening dresses on its website. From gracefully flattering silhouettes to exuding a confident and glamorous aura, the exquisite selection guarantees to embrace every special occasion with sheer style and grace.
Samantha McCarthy of Lotus Corner said, "Discover our exquisite collection of dresses that cater to all occasions. Whether attending a wedding, a cocktail party, or simply seeking a fashionable everyday dress, we have precisely what you need. Our selection encompasses various styles, from casual sundresses to elegant evening gowns, ensuring everyone can find their perfect match.
Indulge in an exploration of our various designs, including crew neck, V-neck, scoop neck, and graphic tees. Whatever your preference may be, whether it's a relaxed fit or a more figure-hugging silhouette, our collection caters to all body types and personal styles.
Elevate your activewear game with our stunning range of sports bras, leggings, shorts, tank tops, and jackets. Our activewear guarantees comfort and style and is designed with trendy patterns, vibrant colours, and flattering shapes. Whether you're hitting the gym, running, or practising yoga, our apparel is crafted to enhance your performance while keeping you fashionably chic.
Step into refinement with our collection of chic designs. From timeless cuts to contemporary twists, every garment is meticulously crafted with utmost attention to detail and quality. Explore a plethora of flattering silhouettes, vibrant hues, and captivating patterns that effortlessly complement every body shape and personal style.
Discover the perfect harmony of sophistication and comfort as you soak up the sun or take a refreshing dip. Our one-piece swimsuit collection offers both fashion-forward choices and functional features. Enjoy a seamless online shopping experience with secure transactions and elevate your beachwear game with our stylish selection."
About Lotus Corner:
Lotus Corner is a leading online retailer specializing in women's clothing, lingerie, activewear, plus-size clothes, bags, and swimwear. With a commitment to empowering women through effortless shopping, Lotus Corner offers a diverse range of stylish and comfortable options for women of all body types and sizes. Our mission is to make women feel confident and beautiful while shopping conveniently from their own homes.
Contact Info:
Name: Samantha McCarthy
Email: Send Email
Organization: Lotus Corner
Address: 38 The Downs, Wolverhampton, West Midlands, WV106JA, United Kingdom
Website: https://lotuscorner.co.uk/

Release ID: 89108252
Should any problems, inaccuracies, or doubts arise from the content contained within this press release, we kindly request that you inform us immediately by contacting error@releasecontact.com. Our dedicated team will promptly address your concerns within 8 hours, taking necessary steps to rectify identified issues or assist with the removal process. Providing accurate and dependable information is at the core of our commitment to our readers.