DENVER - June 9, 2023 - PRLog -- Fix My Boss: The Simple Plan to Cultivate Respect, Risk Courageous Conversations, and Increase the Bottom Line

Bosses and employees want the same thing, but they rarely talk about it. This is a problem. Companies hire coaches and consultants to tell them what they already know. They chase strategies and systems. Author Molly McGrath knows the battle. She sat in many seats: business owner, boss, and employee. She understands how employees feel ignored, disrespected, and undervalued. She also understands how bosses feel: overstressed, alone, and "always on."

The true power is in the pause, sitting down, and giving space and grace to have courageous conversations. She invested over twenty-five years helping teams build the bridge to healthy communication, growth, and profitability.

In this book, you'll discover the Fix My Boss Framework™ and master how to:
Cultivate respect so you can build a rock-solid foundation and work alongside a rock star team.
Risk courageous conversations so you can create transformational breakthroughs consistently, in real-time.
Increase the bottom time so people experience value creation and enjoy greater impact and income.


The truth may hurt, but the truth will set you free. Live lighter and work smarter, starting today.

Fix My Boss is available everywhere books are sold. Join us for the Global Livestream Party on June 20th at 12PM ET and get ready to live lighter and work smarter.

About the Author:

Molly McGrath is one of the most highly regarded training experts in the CEO space, serving over 4,500 businesses across the country. She's a bestselling author of multiple books and a Forbes Coaches Council contributor. Her podcast, Hire and Empower, is recognized as a Top 10% National Podcast. She lives in majestic Colorado with her spirited children, Aidan and Ella. Connect at FixMyBossBook.com

What others have said:

"Fix My Boss brings easy-to-implement, inventive solutions to the age-old challenges of the employee-employer relationship. A must-read for anyone working in a law firm or group practice that wants to have a happy, thriving team while increasing revenue and profits. McGrath is brilliant!"

— Sara Connell
Bestselling Author of The Science of Getting Rich for Women
Founder of Thought Leader Academy

"Your new Bible for everything people related in your business. Molly combines decades of knowledge to make the first truly comprehensive manual on fixing the issues we find with people in the workplace. From communication to process to courage to leadership, this book contains every factor you need to solve these challenges as well as practical exercises, questions and more to actually implement."

— Jan Roos
Founder of CaseFuel

"Finally! A leadership book that is not all about aspiration and inspiration. Fix My Boss is real and honest about what it takes to build and maintain a successful business: Mindset, Communication, and Process.  Molly's decades of expertise in managing and empowering teams shines through with each example she details.  If you are a business owner or an employee, you need this book."

— Victoria Collier
Quid Pro Quo, LLC,
Helping Law Firm Owners Build Valuable Law Firms to Sell.

Photos: (Click photo to enlarge)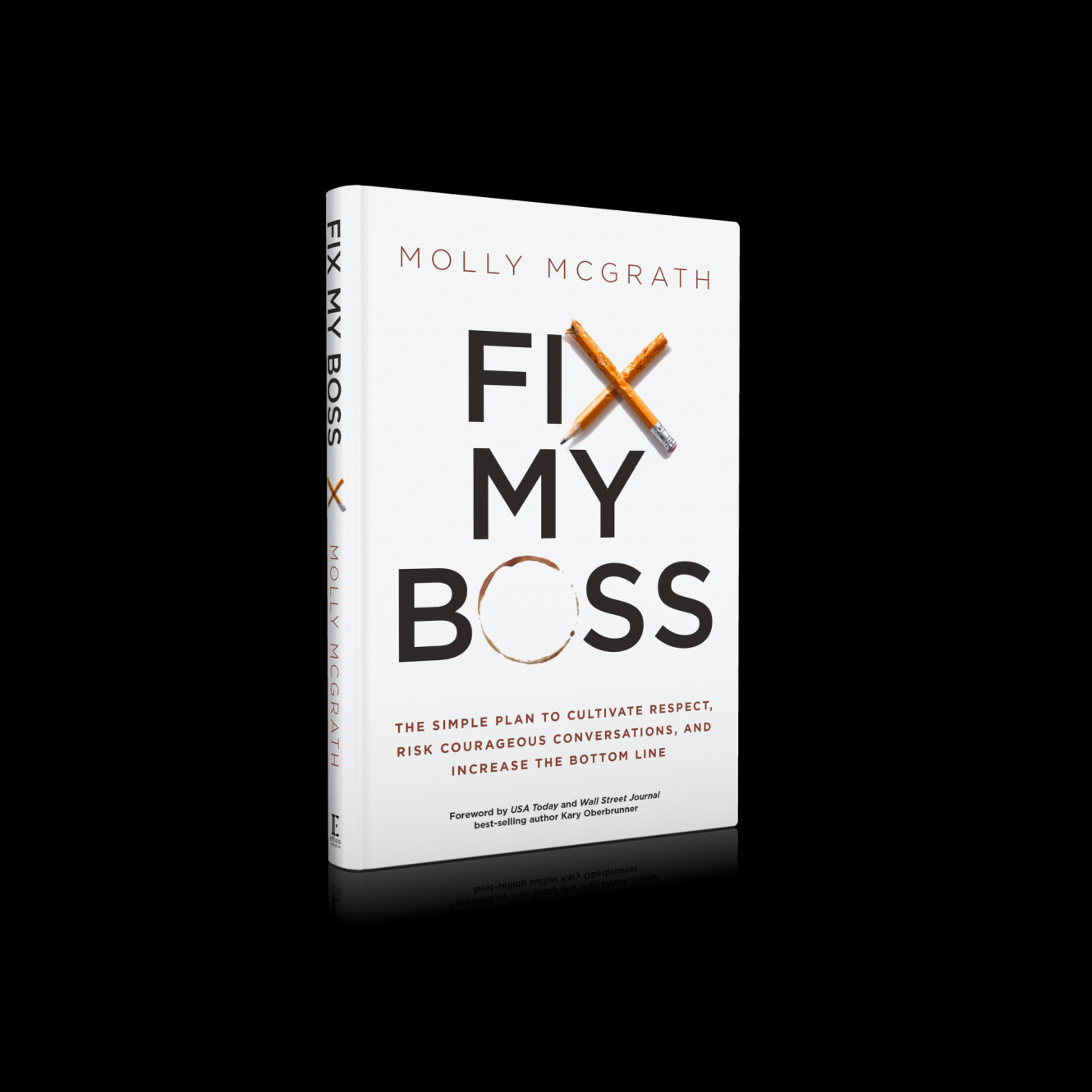 Read Full Story - Is Your Boss Broken? New Book Shares the Fix My Boss Framework™ | More news from this source

Press release distribution by PRLog