Personal injury attorney Trey Harrell specializes in auto accident cases and offers this advice to drivers who find themselves in an accident.

CHARLESTON, S.C. - Sept. 1, 2023 - PRLog -- Nearly 150,000 car accidents happen in South Carolina each year, but not all of the accident victims receive the compensation they deserve from their insurance companies. The #1 mistake those drivers make? They call their insurance companies before consulting an attorney.

If you are in an automobile accident, follow these steps:
Make sure you're okay. If you need medical attention, that's your #1 priority.
Call 911.
Speak to an attorney BEFORE you call your insurance company.
Contacting an auto accident attorney for a free consultation before calling your insurance company will ensure that you maximize your chances of receiving the settlement you deserve. An insurance adjuster's job is to adjust your claim with the goal of paying you as little as possible. When you call to submit your claim, the adjuster will typically record what you say and may use your words as grounds for denying your claim later.

Attorney Trey Harrell, a personal injury and auto accident attorney in Charleston, makes it his goal to help accident victims get back to their pre-accident status quo as quickly as possible. That includes making sure that their medical needs are addressed, their vehicle is repaired, and they are compensated for any missed work as a result of the accident.

"It really bothers me to see people getting taken advantage of by the insurance companies they've put their trust in. So many of my clients have been loyal customers of these insurance companies for years, always paying their premiums on time, but when they actually need assistance they are unable to get the help they were promised." —Trey Harrell

Trey Harrell is a personal injury attorney, former federal prosecutor and dedicated family man serving his South Carolina community as he fights for all families and protects their rights to recover. Born and raised in the Lowcountry, Trey is committed to the well-being of his greater community by helping injured victims of auto accidents in their battle against tight-fisted insurance companies to get the compensation and recovery they deserve. A third-generation Charlestonian, Trey has deep roots in exemplary community-based law and has built his career on a simple, yet powerful, premise: Trey Helps.


Photos: (Click photo to enlarge)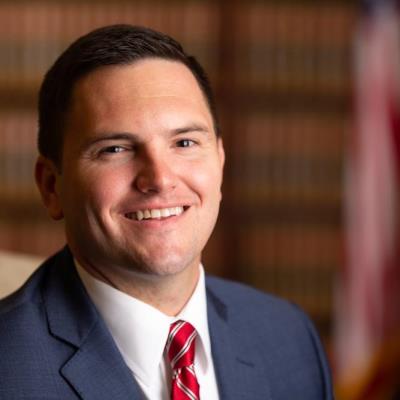 Source: The Whitter Group

Read Full Story - The #1 Mistake Drivers Make When They Get in a Traffic Accident | More news from this source

Press release distribution by PRLog