Savor the Essence of Mexican Cuisine in Every Bite, Without Breaking the Bank

SANTA ANA, Calif. - Sept. 3, 2023 - PRLog -- NJOY TACOS, the much-anticipated taco catering sensation, is thrilled to announce its official launch in the vibrant heart of Santa Ana. Founded by the same visionary team behind the critically acclaimed SOHO TACO, NJOY TACOS is set to redefine taco experiences, offering exceptional food, world-class service, and unbeatable value.

Elevate Your Taco Experience

NJOY TACOS believes in the universal appeal of exceptional tacos, great service, and incredible value. Born from this belief, the company is on a mission to satisfy the craving for mouthwatering tacos that tantalize the taste buds without breaking the bank.

From SOHO TACO to NJOY TACOS

Behind NJOY TACOS stands the same creative force that brought SOHO TACO to life in Santa Ana in 2009. With a legacy of excellence in culinary artistry, NJOY TACOS is poised to build on the success of its predecessor.

A Taco for Every Occasion

NJOY TACOS offers a streamlined selection of services to cater to a wide range of clientele, from corporate gatherings to casual get-togethers with friends and family, and everything in between.

Choose from:
Onsite Taco Cart Catering: Where the sizzle meets the party, with live taco preparation that adds a dash of excitement to any event.


Delivery: Conveniently have our delectable tacos delivered right to your doorstep.


To Go Orders: Swing by our Santa Ana facilities and take home the flavors of Mexico with you.

Savor the Flavor

Indulge in a flavorful menu that includes tacos with a variety of mouthwatering fillings, such as carne asada, pollo asado, al pastor, carnitas, and chorizo con papas. Vegetarians can rejoice with options like spicy potato and calabazas (zucchini).

Contact Us Today

Rico Revilla, Director of Marketing for NJOY TACOS, is available for interviews and additional information. Reach out today to discover the secret behind our unforgettable tacos.

Relevant Links:
Background Information

NJOY TACOS emerges as a dynamic new venture from the highly successful SOHO TACO, solidifying the team's commitment to delivering excellence in the world of tacos.

Legal Notices

All rights reserved by NJOY Tacos, LLC.

For media inquiries, please contact:

Rico Revilla
Director of Marketing
NJOY TACOS
132 E Dyer Rd
Santa Ana, CA 92707
(714) 793-8553
info@njoytacos.com


Photos: (Click photo to enlarge)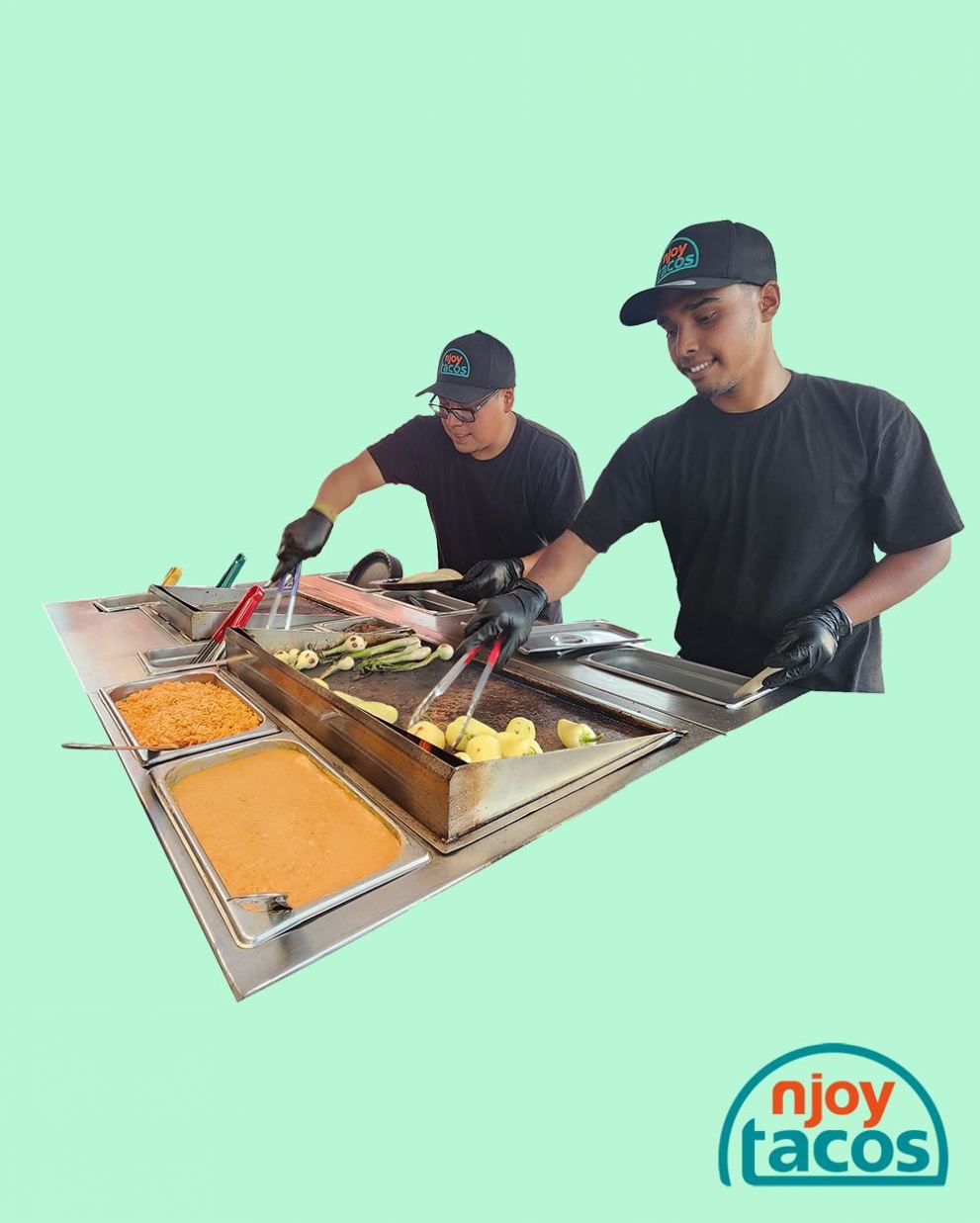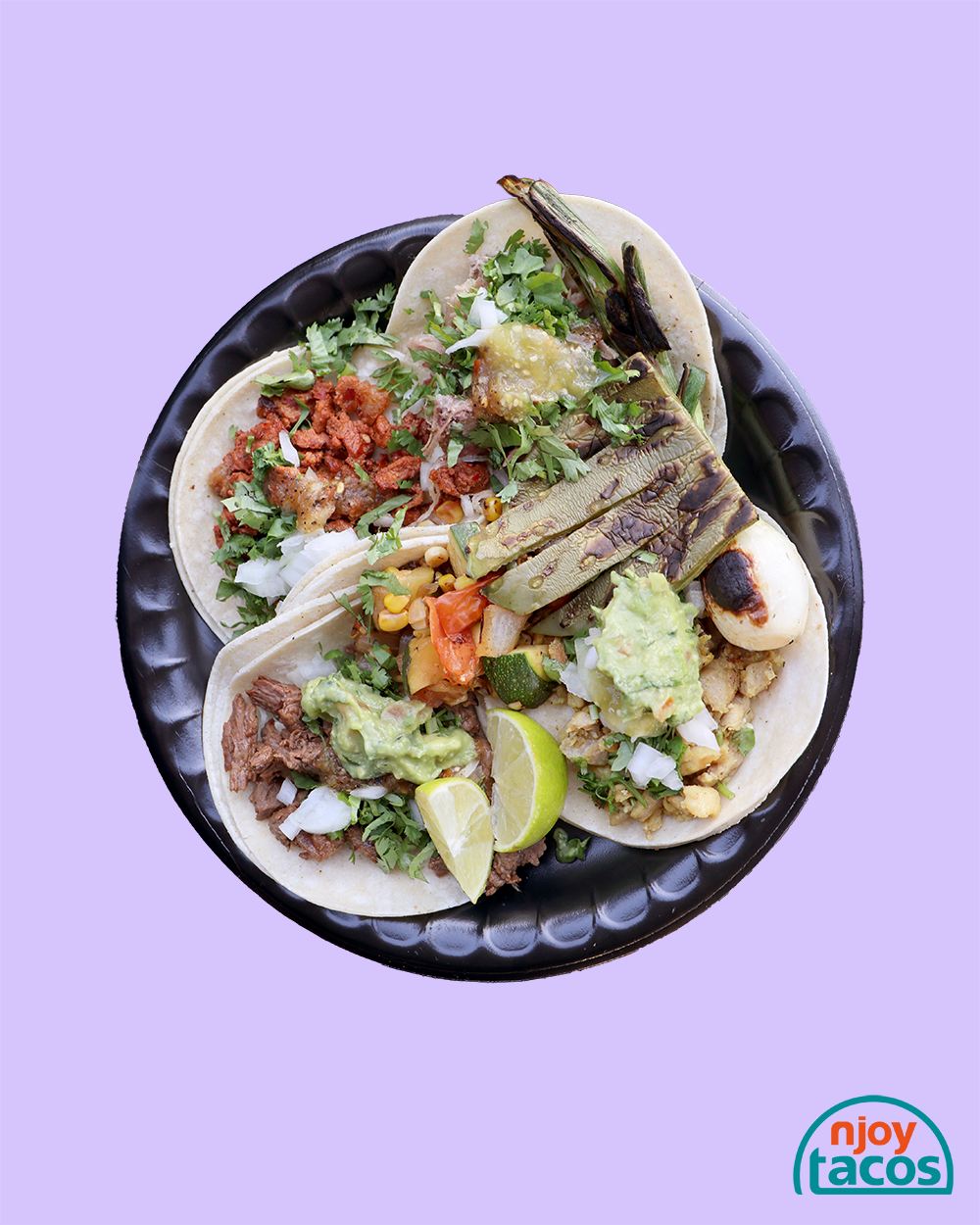 Source: NJOY Tacos, LLC

Read Full Story - NJOY TACOS: Introducing a Flavorful Fiesta with Exceptional Value in Orange County CA | More news from this source

Press release distribution by PRLog