London, UK, 5th July 2023, ZEX PR WIRE, MiniCabRide, a leading transportation service provider in London, is thrilled to announce the launch of its new fleet of wheelchair and child-seat-accessible vehicles. This innovative addition to their transportation options aims to promote inclusivity and provide a safe and convenient experience for passengers with accessibility needs, including individuals with disabilities and families traveling with young children.
MiniCabRide has launched a fleet of wheelchairs & Child Seat accessible vehicles that can be requested via the Web & App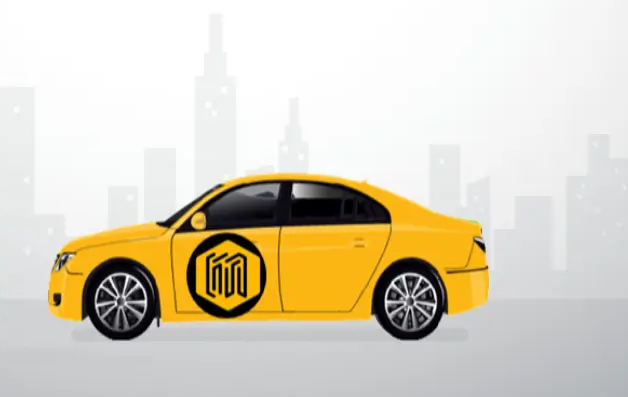 MiniCabRide has always been committed to delivering exceptional transportation services to the residents and visitors of London. With the introduction of these wheelchair and child seat accessible Taxis the company reaffirms its dedication to improving transportation accessibility for all members of the community. This initiative aligns with MiniCabRide's core values of inclusivity, safety, and customer satisfaction.
The new fleet of vehicles is equipped with state-of-the-art accessibility features, ensuring a comfortable and seamless experience for passengers with mobility challenges. MiniCabRide has collaborated with leading accessibility experts and manufacturers to design and customize these Wheelchair Accessible Taxis to meet the unique needs of wheelchair users. The vehicles are equipped with easy-to-use ramps or lifts, spacious interiors, and secure restraint systems to safely accommodate wheelchairs.
In addition to wheelchair accessibility, MiniCabRide has also incorporated child seat provisions into the new vehicles, catering to families with young children. This feature ensures that families can travel conveniently and securely, knowing that their child is seated in an appropriate and safe manner.
"Right Steps"
"Our mission at MiniCabRide is to provide accessible and reliable transportation services to all individuals in London. We believe that transportation should never be a barrier to anyone, and we are proud to introduce our new fleet of wheelchair and child seat accessible vehicles to address the needs of our diverse community," said James Smith, Media Manager of MiniCabRide.
MiniCabRide has invested significant resources in training its drivers to ensure they are equipped with the necessary skills and knowledge to assist passengers with accessibility needs effectively. The drivers have undergone comprehensive accessibility training programs, enabling them to provide compassionate assistance and support throughout the journey.
To request a wheelchair or child seat-accessible vehicle, passengers can simply select the appropriate option when booking a ride through the MiniCabRide mobile app or website. The MiniCabRide team has developed user-friendly interfaces to make the booking process seamless and efficient.
MiniCabRide's commitment to accessibility extends beyond the launch of these new vehicles. The company plans to continue investing in accessibility technology and infrastructure to further enhance the transportation experience for all passengers. By incorporating feedback from the community, MiniCabRide aims to continually improve its Airport Transfer services from Heathrow Airport, Gatwick Airport, Luton Airport, and All UK Airport and ensure that every passenger feels valued and catered to.
About MiniCabRide:
MiniCabRide is a leading UK Airport Transfer service provider in London, offering reliable, safe, and accessible transportation solutions to individuals and families. With a diverse fleet of vehicles and a dedicated team of professional drivers, MiniCabRide strives to exceed customer expectations and deliver a seamless transportation experience to all passengers.
For additional information and business inquiries, please contact: https://minicabride.com/