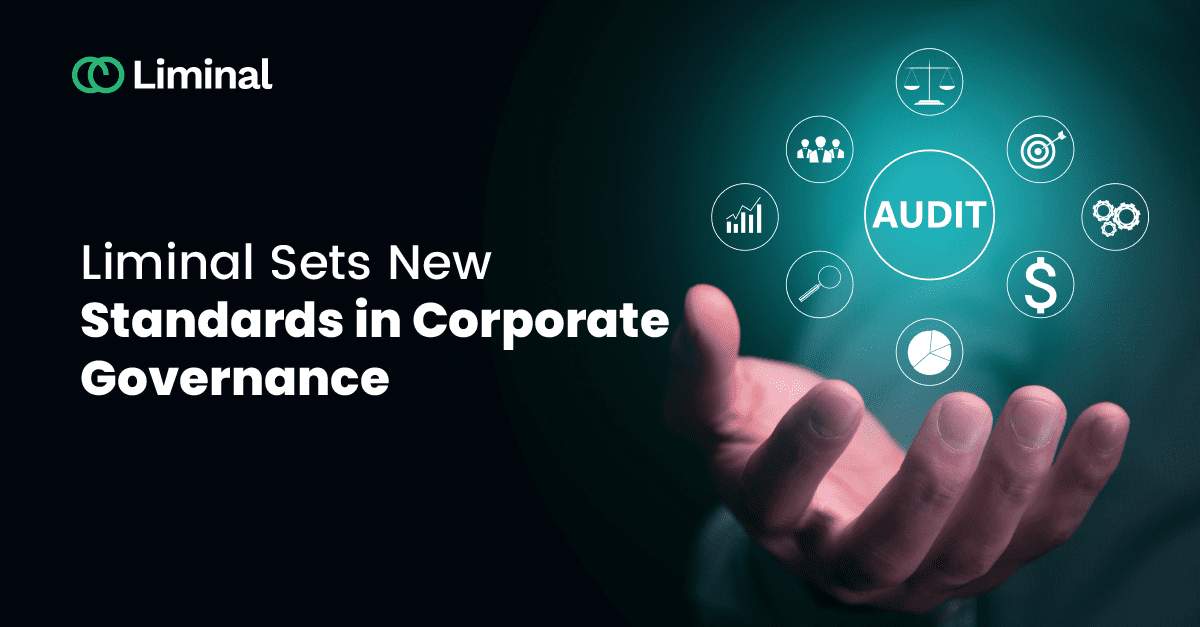 Singapore, 6th July 2023, ZEX PR WIRE, Liminal, a leading wallet infrastructure and custody solutions platform, proudly announces the successful completion of its statutory audit, reinforcing its commitment to corporate governance and transparency. As a company built on a strong foundation, Liminal recognizes the importance of adhering to best practices and ensuring accountability at all levels.
The completion of the statutory audit further underscores Liminal's dedication to upholding the highest standards of financial integrity. Despite being exempted under the Small Companies Audit provision in Singapore from undergoing an external audit, Liminal proactively engaged an external statutory auditor to conduct a thorough examination of its books of accounts. By voluntarily subjecting itself to this audit, Liminal demonstrates its unwavering commitment to transparency and accountability.
In addition to the external audit, Liminal has established an in-house internal audit department, enhancing internal controls and risk management processes. This commitment ensures compliance with policies and procedures across all operational areas, fostering consistency and accountability.
Liminal consistently upholds open and transparent reporting practices to stakeholders, encompassing investors and employees, fostering trust in its operations and financial performance. Moreover, through active collaboration with regulators and participation in industry consultations, the company actively contributes to shaping regulations and standards, exemplifying its responsible stance within the industry.
"We are elated to successfully conclude our statutory audit, demonstrating our unwavering dedication to corporate governance and transparency." said Manan Vora, SVP- Strategy & Business Operations at Liminal. "By voluntarily subjecting ourselves to external scrutiny and maintaining robust internal controls, we strive to uphold the highest standards of integrity and accountability."
Liminal remains dedicated to delivering exceptional products and services while upholding stakeholder trust. With sound corporate governance practices, Liminal sets itself apart as a responsible and trustworthy industry leader. Recently, Liminal obtained the Trust or Company Service Provider (TCSP) License from the Hong Kong Companies Registry to provide regulated digital asset custodial services in Hong Kong.
About Liminal
Liminal is an automated wallet infrastructure platform that offers robust security to digital assets. A SOC Type 2, ISO 27001 and 27701 certified organization, Liminal, is based in Singapore. Liminal enables crypto-native companies to securely scale their digital asset operations through automated, plug-and-play wallet architecture. They provide a combination of multi-signature and multi-party computation (MPC) to provide secure, efficient, and compliant access to digital assets. Its operational excellence framework provides efficient fee management, transaction confirmation guarantees, seamless onboarding, and other wallet operations hence, saving businesses significant development costs. Liminal's unified interface ensures the same wallet management experience across multiple blockchains. Its proprietary regulatory readiness program, which includes AML compliance, travel rule and a CCSS-compliant platform, helps projects fast-track their compliance journey. To learn more about Liminal, please visit our website- https://www.lmnl.app/
LinkedIn – https://www.linkedin.com/company/lmnlhq 
Twitter: https://twitter.com/lmnlhq
For additional information and business inquiries, please contact: https://www.lmnl.app/