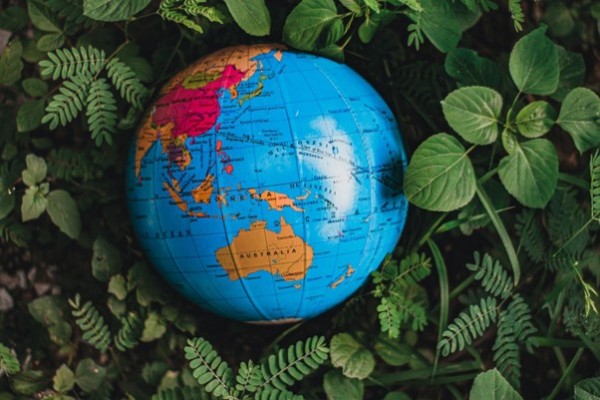 The pandemic and current geopolitical conflicts have put an end to the "golden age" of globalization, politicians say. At first glance, the world has entered a period of deglobalization, with firms and governments striving to lessen economic interconnectedness due to political measures and an over-reliance on imports. However, although this appears to be the case, the number of global business expansions may even increase in the long term, especially within the manufacturing and software industries.
With governments being less predictable in their economic and political decisions, manufacturing companies might want to diversify their production and supply chains, even more, to reduce dependency on certain countries or regions, and make themselves more resilient. This can create the space for even stronger globalization. In fact, according to a Gartner survey, 51% of Supply Chain leaders increased the number of network locations in the past two years.
When questioned if firms would now prefer to focus more on developing their manufacturing facilities and sales activities at home, Roman Kotzsch, CEO of Milengo, answered: "In the current situation, most companies will rather seek global diversification to be less dependent on one country, and thus mitigate risks. This is particularly true for businesses with specialized supply chains, like hardware, electronics, or automotive. We are already seeing large corporations such as Apple, Honda and Mazda hedging their supply chain risks by varying their manufacturing locations. So, if one state collapses, from a strictly economic standpoint, they'll have backup facilities in other countries. Small and medium-sized businesses will likely follow suit and leverage these new supply chain foundations that have been established by larger corporations. Thus, instead of deglobalization, this could create an opposite effect".
"Software companies may face fewer risks", notes Kotzsch, "because they do not require production facilities and physical supply chains but instead rely on strategically located R&D centers. Due to the trend of regionalization, in which customers prefer to use services catered to them in terms of language and other cultural aspects, software companies must adapt their products to both the language and culture of an end user. This entails not just translation but also design and user experience improvements to make the software appear and feel natural to the target users".
Localizing your product or marketing message is not only a matter of making so that people can understand it: cultural adaptation is becoming more and more important driver in desire to use a product or service. "Today people are getting more sensitive to the language in which the firm communicates and provides support" says Kotzsch, "Cultural adaptation becomes more important as the world falls apart into different regions from values perspective. The cultural impact of the United States to regions like Europe or China has become noticeably weaker after Trump's presidency, than it has been for the past few decades. As a result, local cultural identity is becoming more relevant, and rolling out a global brand with a strong US-touch these days will hardly be as successful as it was with Coca Cola or McDonalds some time ago. The increasing cultural values gap between US, China, Europe, and other regions forces global brands to act more local."
If a brand offers its product or service just in English to an audience that are not native English speakers, the customer could feel it's not speaking to their cultural identity. The words of Willy Brandt, the former West German chancellor, could thus easily become a motto of today's consumer behavior: "If I am selling to you, I speak your language. If I am buying, dann müssen sie Deutsch sprechen."
Economic feasibility is another factor for global business expansions to continue in order to keep products and services affordable for end customers and grow company revenues by addressing a larger international market. For these reasons, it is unlikely that recessions and an unstable geopolitical landscape in 2022 and its following years will stop businesses of all sizes from working with or reaching out to international markets.
From translating training materials for employees and technical documents and software for end users, localization will play a critical part in ensuring goods and services are successfully delivered to the end user. Over the last four decades, the localization business has evolved from simple translation services to a multibillion-dollar sector that includes linguistic and cultural customization of goods, websites, and information. Since the same business or marketing messages can be perceived differently in Germany, France, or China, companies need native industry experts, not just linguists, to help with localization.
Milengo is one of Europe's first localization companies that quickly grew into one of the largest in the country by providing quality linguistic services to small and mid-sized businesses. Over the last 30 years, Milengo has helped over 440 businesses adapt their products and offerings to overseas markets by combining innovative machine translation technologies with human knowledge. Their objective is to make translation simple and economical for small and medium-sized enterprises worldwide. Today they work with a global network of over 1,000 experienced linguists, all of whom have the precise technical, commercial, and cultural knowledge to deliver high-quality localization solutions.
For more information about Milengo, visit https://bit.ly/3Vab11T
Media Contact
Company Name: Milengo GmbH
Contact Person: Katya Churbanova, PR Manager
Email: Send Email
Country: Germany
Website: www.milengo.com