Facing the wave of global integration mergers and acquisitions, how should chip spot distributors go upstream?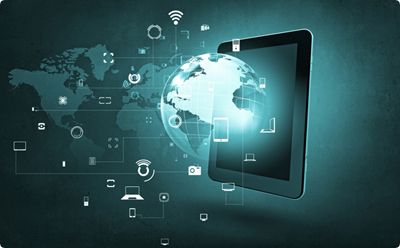 In recent years, the international tension caused by the Russian-Ukrainian war and the new crown epidemic have impacted the global economy, disrupting the supply and demand pattern of the original component market, which is full of challenges and opportunities for domestic component practitioners. In the current complex pattern, the survival and development of domestic component companies has become the focus of attention in the industry. In the recent "trade war" between the United Status and China, the US has expanded the scope of its export list, making it difficult for many devices that were previously able to be exported to China. For example, many series of TI brand are not allowed to export to China, and some FPGAs of Altera and XILINX brands also need to be approved by the US government and the US Department of Defense before they can export to China. This does have a certain impact on the supply of the domestic component market.As we all know, distributors play an extremely important role between the original factory and the customer. On the one hand, they bear the adjustment of the original factory, on the other hand, they cooperate with customers' requirements to build a stable bridge between the factory and the customers. However, in recent years, major chip manufacturers have set off waves of mergers and acquisitions. Subsequently, on the one hand, the original factory increased the number of direct sales customers, and on the other hand, it became more and more difficult for the distributor to obtain the resources of high-quality suppliers. All this seems to say that under the wave of mergers and acquisitions, there is no way out for distributors. Is distribution really about to go out?
The merger and reorganization of the original factory has become a wave. In the past two years, mergers and acquisitions in the semiconductor industry have been staged continuously. From Infineon's acquisition of IR, ON Semiconductor's acquisition of Fairchild, NXP's acquisition of Freescale, SoftBank's acquisition of ARM, AVAGO's acquisition of Broadcom, ADI's acquisition of Linear Technology, to Jianguang Asset's acquisition of NXP's standard business, Beijing Junzheng's acquisition of Hao Wei, etc., a series of mergers and acquisitions has become a wave. Followed by changes in channel management, the list of distributors suffered a major reshuffle, and many distributors faced the crisis of "out". For example, Comtech, Runxin, Zengyouqiang are out of NXP, Avnet and Arrow are out of New Broadcom, and ADI, which has completed the acquisition of Linear Technology, also announced that it has given up Avnet, which has cooperated for ten years, Fpga hot sale and chose Arrow as the new agent.
Distributors are in danger status under the wave of mergers and acquisitions, how does MFMIC go upstream?
mfmic.com is a famous international One Stop Purchasing Service Provider of Electronic Components, which is the most FPGA Products and Solutions Rrlaable Cooperative Partner with you. MFMIC has been established for 11 years, we not only concentrate on establishing high-grade and preponderant inventory data, but also specializes in offering a wide range of obsolete and common-used electronic parts.After several recent mergers and acquisitions, the cooperation between MFMIC and the original factory has been strengthened and more efficient, the business growth between us has been very significant. In general, the wave of mergers and acquisitions may be a good thing for us. Because our original agency line is more targeted, and there are relatively few platforms like ours, no agency lines will be lose due to mergers and acquisitions. Instead, we have more opportunities to do some agency lines that were difficult to obtain in the past. Manufacturers already have their own agency lines, because they have acquired other companies, so we have also acquired the agency lines of the acquired companies. We can see that the growth opportunity this year is very high, also because these new agency lines have been added to increase the width of the product. The high growth is mainly concentrated in the field of intelligence. From the product point of view, the growth rate of sensors is better than other products, of course, our other products are also growing rapidly. From an industry perspective, driving intelligence and power management in the automotive industry are driving the development of the entire field. Over the past decade, China's electronic distribution services and products and e-commerce market has developed rapidly, and MFMIC has also launched many innovations for the local market by strengthening cooperation with leading suppliers. At the same time, MFMIC also launched a newly designed e-commerce platform to provide them with a better online experience and faster time-to-market, increased productivity and improved cost-effectiveness. MFMIC customers can not only use multi-channel procurement methods such as Internet, telephone, email and electronic procurement, but also choose the most suitable supply chain solution for small and medium-sized purchases to easily trade. Not only do they get the best prices, but they also have easy access to technical support and customer service.
MFMIC's unique positioning is to provide global customers with complete solutions from concept definition, initial design to prototyping and production. With the rapid development of emerging technologies around IoT applications, engineers and procurement specialists are looking to distributors to provide them with the solutions and products they need to successfully design and develop innovative products for a connected world. To meet all customer needs in design and maintenance, to provide customers with high-quality products is what MFMIC always insists on!
Media Contact
Company Name: MFMIC Technology Company Limited
Email: Send Email
Phone: 83741556
Address:Rm 602, 6/F, Wayson Comm Bldg, 28 Connaught West
Country: HongKong
Website: https://www.mfmic.com/