With attention to every customer's unique needs and treating them like their own family members, Indy Auto Man is setting up a high standard when it comes to the experience of purchasing a used car.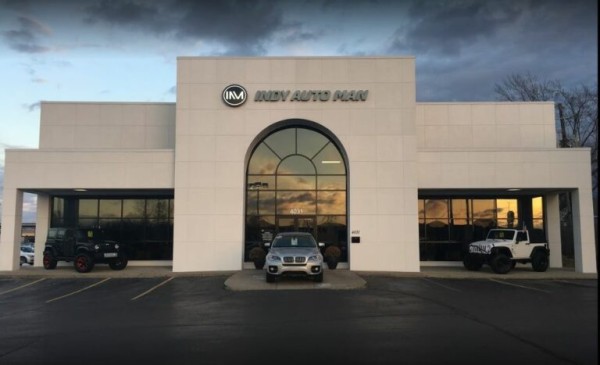 Indy Auto Man is a multi-brand used car dealership in Indianapolis that has over 300 vehicles to choose from, including Ford, GMC, Chevrolet, Jeep, Mercedes, BMW, Honda, Toyota, and others. The company has made a mark with its excellent services and transparent car sales methods.
Indianapolis is one of the favorite tourist destinations in the USA. Along with all the tourist attractions that Indianapolis offers, one can also strike a good bargain at Indy Auto Man. No wonder people from neighboring cities also travel to the city to buy used cars from Indiana Auto Man, not to mention the locals who love the speed, choices, and quality of its service. 
Due to their honest car sales practices, friendly service, a huge selection of used cars from top car brands, and active community outreach, the dealer has received hundreds of 5-star reviews from Indiana customers. 
Talking about choices, even when it comes to purchasing a used car, Indy Auto Man offers free home delivery up to 250 miles, while giving their customers an option to buy cars completely online.
To make a purchase a customer only has to visit their website, select the car of your dream from  by going through the online inventory, get pre-approved for a car loan and complete the paperwork and choose to either visit the dealership for which they will get a 30-mile free UBER ride or get the car delivered for free.
Indy Auto Man also allows for trade-in which reduces the monthly payment for its customers.
They offer assistance in trade-in, direct purchase, leasing, or car financing. As a result, customers from different financial backgrounds can get a used-car suiting their needs. 
The company provides the customers with the option of scheduling a test drive, which only adds to the reliability of its service. This freedom to check the car by the new owner ensures that they understand the kind of vehicle they are buying before making the transaction confidently. 
They offer transparent car sales and friendly service, and hence their dealership has become well-known. They will always assist you in finding a vehicle that meets the customer's requirements. For clients who choose to buy or sell a car online, the company also provides delivery and pick-up services.
The trained and experienced personnel at Indy Auto Man helps clients meet their needs. Whether a client requires a car, SUV, or truck, they can locate the ideal vehicle to meet their requirements. Their skilled mechanics keep the vehicle running for miles.
Currently, Indy Auto Man serves Indianapolis and the surrounding areas. Their mission is to earn the client's trust by providing the best customer service which is why every purchase is backed with a 30-day money-back guarantee. 
To learn more, visit www.indyautoman.com or call +1 317-814-7520.
For updates, follow them on @indyautoman on Facebook, Instagram, Pinterest, and Twitter.
Media Contact
Company Name: Indy Auto Man
Contact Person: Victor Figlin
Email: Send Email
City: Indianapolis
State: Indiana
Country: United States
Website: www.indyautoman.com