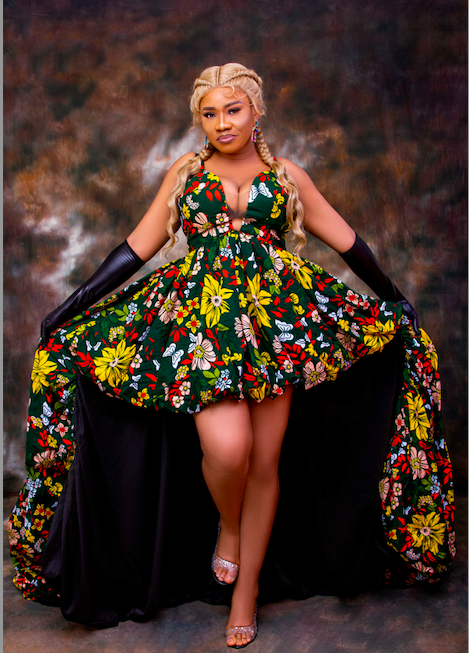 Shamara, a rising international artist, has announced the release of her upcoming song "Das Grüne Land" in an effort to showcase her respect and love for Germany. Inspired by the country's peaceful environment and beautiful people, Shamara composed the song to honor the German spirit and culture.
Singer/Performer Sandra Harbor Odor, better known by her stage name Shamara, is making her comeback in the music world with a powerful mission. After making her debut in 2010 and taking time off to start a family, Shamara is ready to bring her passion for music with a mission to help others to the forefront. She feels a greater social responsibility to use her talents and platform to make a difference in the world and is determined to be recognized among the top pop singers while conveying hope and empowerment to women everywhere.
With her single, "Wipe Our Tear," Shamara is dedicating the song to the victims of war and religious violence in Ukraine and Nigeria. All revenue earned from the song will be donated to the Ukrainians and Nigerians.
The upcoming release of "Das Grüne Land" is reflective of Shamira's journey in music; her distinct sound incorporates elements of soulful R&B, hip-hop, pop, and electronic music. She also plans to release another single following "Das Grüne Land" titled "Every Woman Is Beautiful," which will be a celebration of women and a call for stronger, more peaceful relationships between all genders.
Despite her prospects of stardom, Shamara considers herself, first and foremost, a proud mother and wife. She was born and raised in Nigeria and now lives with her family in Germany. With her hardworking and original spirit, Shamara is ready to make an impact through her music and foundation and bring hope to those in need.
With a career focused on producing meaningful content that speaks to her audiences around the world, Shamara is committed to promoting positivity through her artistry.
Follow Shamara on Socials.
TikTok: https://www.tiktok.com/@officialshamara
Instagram: https://www.instagram.com/official_shamara/
Media Contact
Company Name: Shamara
Contact Person: Favour Odor
Email: Send Email
Country: Germany
Website: www.instagram.com/official_shamara