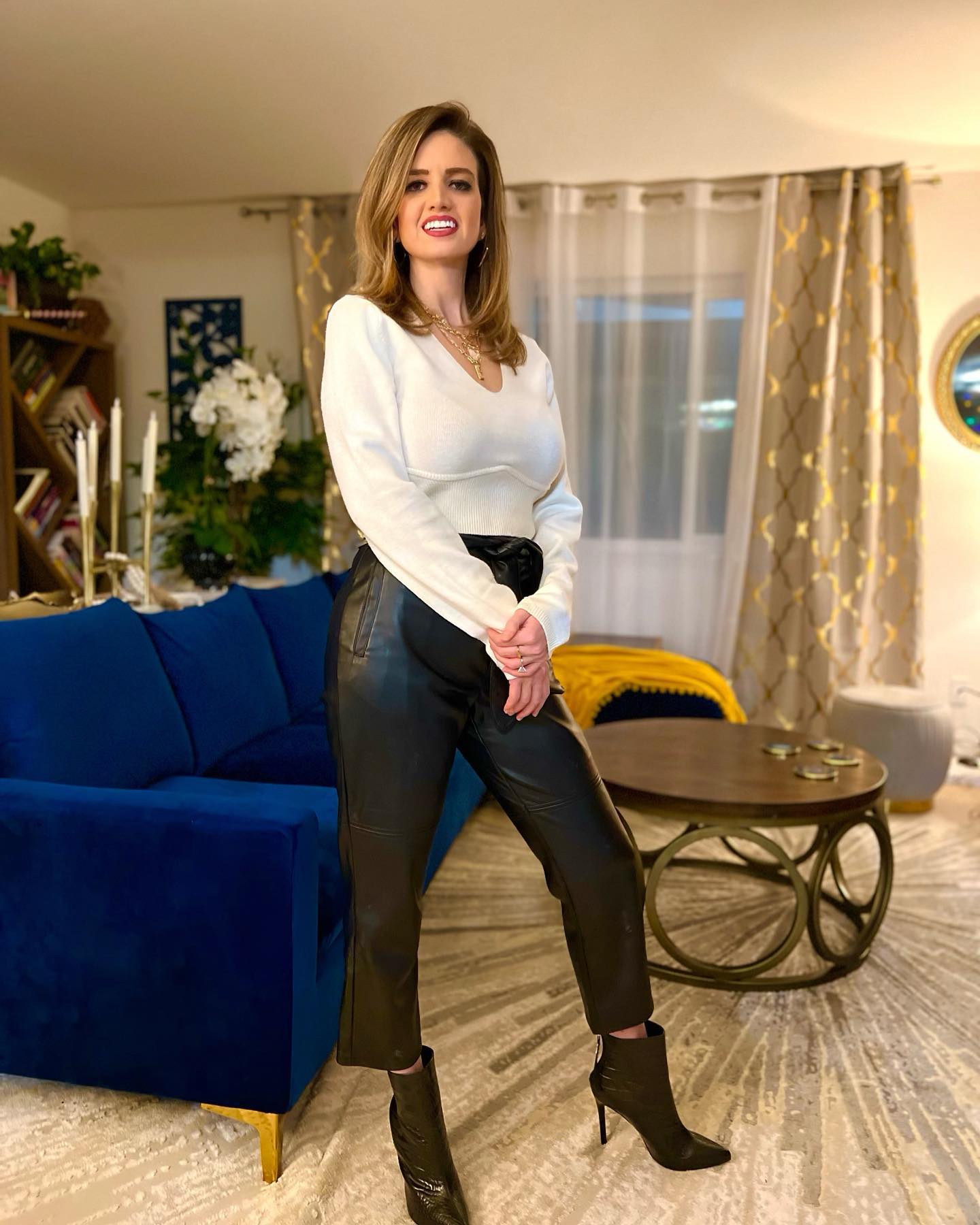 Edina Mauvana changing the world with the launch of the Unity Consciousness Collective and her Spirituality Consulting Practice
Find Healing for Mental, Spiritual, and Physical Afflictions Through Ascension Journey Mapping and Understanding of the Jinn Imperative
SAN FRANCISCO, CA - Andrew Tate has made headlines again, this time following his recent conversion to Islam. While Tate garners much of the spotlight as a high-profile media personality, the reality is that he is just one of many Muslim converts whose values seem to contradict the true teachings of Islam. The underlying issue that affects not only Tate but also everyday people in all types of ways, however, is low vibrational, negative energies: the Jinn problem — an energy that is sadly becoming more and more apparent in the world today.
Edina Mauvana, creator of the Unity Consciousness Collective, is helping coaches, leaders, healers, and light workers solve their Jinn problems with her spirituality consulting services. What separates Edina's take on spirituality is her focus on the Jinn — a mysterious concept mentioned in the Quran but one that many people lack understanding of as a concept of the "unseen world". The Arabic word for "genie". The Jinn are beings from the unseen world. These beings often manifest as mental, spiritual, and physical ailments, and seek to pull people down rather than up.
As a practicing Muslim, Edina Mauvana embarked into Spirituality Consulting after growing increasingly frustrated with the way that her belief system was being hijacked by many high-profile, narcissistic personalities such as Andew Tate. She got tired of men still trying to use religion to dominate women and she believes that Tate and his followers are using religion with the same motive. "They misquote and manipulate texts to subordinate women, which is not what Islam is about. True Islam promotes peace and equality between all humans. The only thing that truly matters in this life or in the 'next' is the vibrational energy frequency of the heart. This is the goal of divine love, the journey of the human soul, and the path to Allah"
In response to Tate's misogyny, Edina and a group of open minded Muslims started the #notthatkindofmuslim hashtag. They all grew sick of the oppressive and ego-based patriarchal ideologies that are in no-way believed to be from the true essence of the religious foundation of Islam. Today, Edina's mission is for people to view Islam through a new, high-level lens — one that understands that humans are energy beings, not beings only made of matter. Through the belief that we are what we choose to be, limitless energy fields. A pure perspective that incorporates the tenets of energy work for healing, the understanding of quantum energy, metaphysics, Tao Science, and new age spirituality.
Edina Mauvana is the next thought leader in the spirituality space, using her corporate problem-solving background and expertise in intersectionality to bring a fresh and unique perspective to the complex issues that people face. With her one-on-one spirituality consulting services revolving around the concept of Ascension Journey Mapping™️, Edina works with a network of the world's leading quantum energy healers and together and in collaboration with spiritual healers of various different modalities, she shows her clients how the Jinn problem has a direct impact on their health and wellbeing.
Throughout the Ascension Journey Mapping™️ process, clients learn about the Jinn on an energetic level, the importance of healing trauma wounds, how light energy has the power to heal our bodies, how to move into elevated levels of energy, vibrational frequencies, and much more. As a result, they experience healing from many of life's mental, spiritual, and physical problems.
For more information about Edina Mauvana and her spirituality consulting services, visit her website today. For the latest updates on Edina Mauvana, the Unity Consciousness Collective and her upcoming book: Narcissism and the Jinn Imperative, like her Facebook page or follow her on Instagram @edinamauvana. 
Media Contact
Company Name: Mauvana, LLC
Contact Person: Edina Mauvana
Email: Send Email
Phone: (415) 968-8777
City: San Francisco
State: CA
Country: United States
Website: www.edinamauvana.com