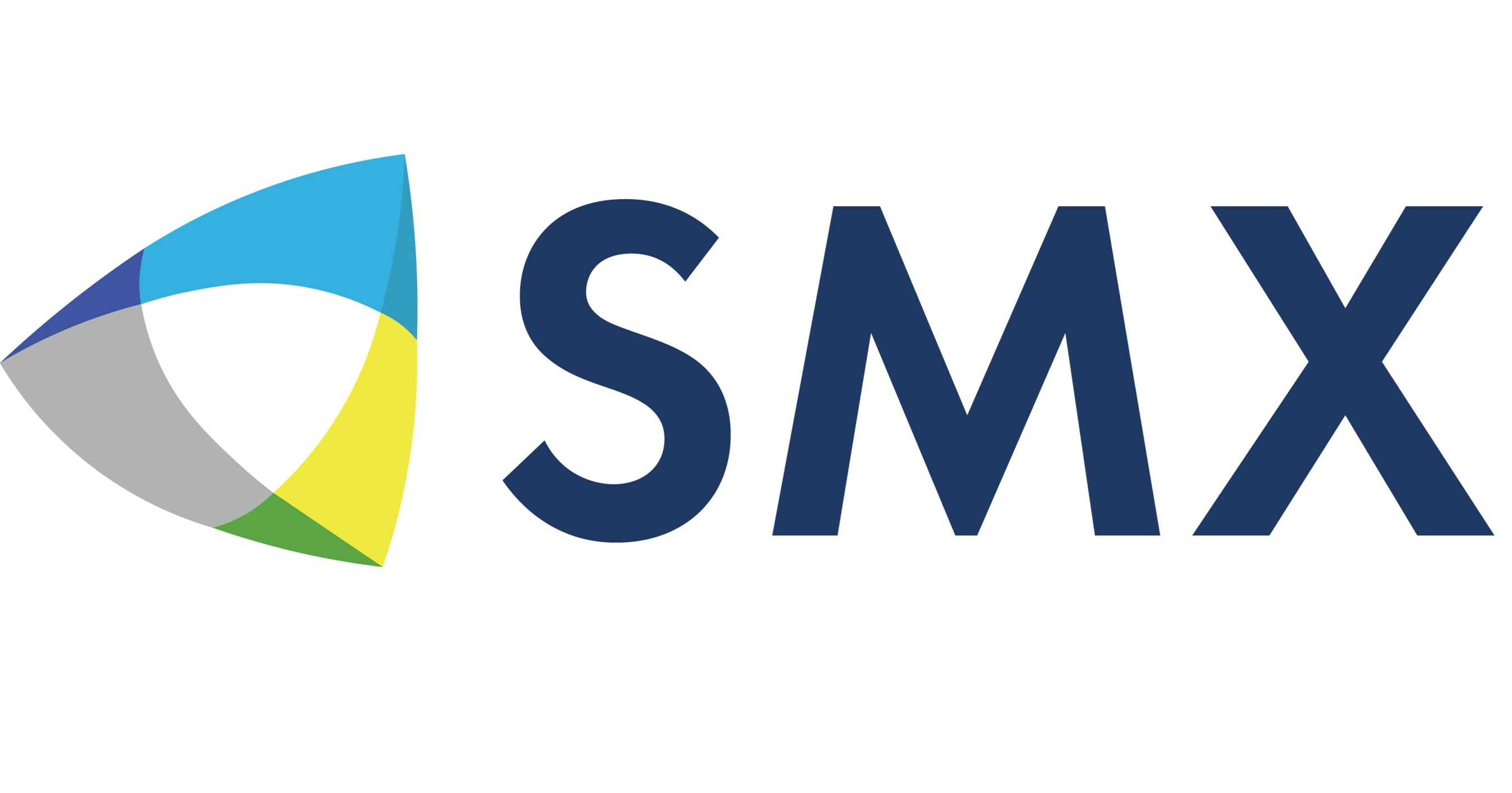 Play with fire, get burned. Naked short, go broke. Both are the results of poorly managed circumstances. The latter appears to be the case for SMX PLC. (NASDAQ: SMX) short-side investors. What's more, it could get worse, especially for the untoward naked short sellers liking to find shortcuts around the gray areas of trading. The SMX bulls are indeed controlling the reins.
At the close on Friday, SMX shares are over 159% higher from where they started the week. The move started after SMX encouraged its investor base to call shares in from the brokerage lending pools. Now, only several trading days later, about the time needed for investors to follow that advice, SMX stock is doing what many, analysts included, said it should have been doing all along- rallying toward much higher prices.
They may be right. Intraday on Friday, SMX surged to $3.40, representing a high mark from its April lows of 319%. Thus, while shares closed at $2.10, with afternoon trading providing a window of selling into a weakening bid, the setup into next week remains a decidedly bullish proposition. Investor blog speculation is certainly on board with that presumption, with some suggesting that the 159% run is likely the start of a short squeeze with enough momentum behind it to send SMX shares substantially higher. Remember, SMX stock started trading on the NASDAQ only on March 8th, opening at $3.03 a share and rallying to over $4.76. So, there is nothing exaggerated at SMX scoring its recent highs. But there is something strange about the sudden impact that depressed its share price.
That event materialized despite SMX being in its best-ever position to scale revenues with what is best described as 21st-century technology on steroids. But here's where things get interesting. Throughout March, the average volume was roughly 500k shares traded daily. And while share prices were weakening, the volume was nothing unusual, and markets were lower across the board. But something happened on March 23rd. Volume surged to over 24 million shares traded after news showed SMX engaging with a significant steel producer to use its invisible marking technology. That's, of course, excellent news, and shares traded higher by over 35% intraday. But then the drift started.
Shorts Walk Into A Trap 
Almost methodically, SMX shares started moving lower. Again, this is even though SMX had announced several significant agreements, one with the global rubber conglomerate Continental and another with Perth Mint, an Australian mining and gold production company. Shares on March 24th closed at $1.20. From there, moderate volume of about 325k shares traded daily kept pressure on the stock, pushing it lower to $$0.81 by April 4th. It was then that SMX said, "ENOUGH!"
In a brilliant strategic maneuver, SMX, on April 5th, put out a presser asking all holders of its ordinary shares to have their brokers change their status to a TYPE 1 CASH ACCOUNT holding. That's a significant difference from the normal. Many market participants unknowingly keep fully paid shares like SMX's ordinary shares in a Type 2 Margin Account along with other securities they own on margin. This creates an opening for short sellers to borrow SMX shares to short the company, which typically results in downward pressure on SMX shares.
The move wasn't a coincidence; it was reactive. SMX said it was advised that according to every brokerage firm's customer agreement, brokers can lend out ANY shares in a shareholder's account as collateral for extending a margin loan. Even though an SMX shareholder may not own SMX shares on margin, the brokerage firm can legally lend any position in a shareholder's Type 2 Margin Account. Thus, investors were feeding their demise in the face of SMX doing everything right to create shareholder value. But by following SMX's advice, not for much longer.
Protecting Its Earned Value
SMX provided a means for itself and investors to ensure that value earned is value kept. They asked retail shareholders to contact their brokerage firm in writing and instruct them to hold their SMX ordinary shares in TYPE 1 CASH ACCOUNTS ONLY. They even provided a template to make sure the instructions were followed. They are simple and direct: "Please be advised that I wish to hold my SMX shares in a Type 1 cash account. Please also add a memo note indicating "Do Not Lend." Please confirm you are in receipt of this communication and my instructions have been carried out."
And not only were retail investors asked to take action. Senior management of SMX is also instructing their brokers to adhere to this guidance. Doing so, and with the help of its shareholders, SMX shares can finally do as initially intended and move higher on accretive revenue-generating news. The sudden spike in volume on April 10th of more than 20X its recent daily average indicates the message was more than heard; it's acted on. Volume into this week remains strong, with shares continuing to spike double-digit-percentage points almost daily on volume about 10X its prior average.
The better news, at least for those long SMX stock, is that short sellers may need longer to flatten their trade. Considering the "naked short" aspect, generally illegal, by the way, finding level ground could take much longer. That's more than great news for SMX investors; it's excellent news that could take SMX shares exponentially higher when accounting for the millions of potential shares shorted after scoring that massive 24 million share volume day. In fact, with a very loose lid to the upside, buying pressure of just 200k shares, its average day before the turn, can create a scenario of weeks to cover, not days. If so, SMX is more than an attractive proposition; it's a compelling opportunity that may simply be too good to ignore.


Video Link: https://www.youtube.com/embed/H6ueznqVi60
A Game-Changing Invisible Marking Technology
But know this. SMX is more than a short-term technical trade. They have loads of intrinsic value; moreover, it's a value that no other company has or can get. In no uncertain terms, SMX is a transparency, accountability, and sustainability initiatives game changer. They have developed an invisible marking technology that can track raw materials from virgin use through pre, pro, and post-production life cycles. And it can't be destroyed. Rigorous testing shows it can't be altered and survives melting, grinding, burning, water immersion, and other potentially disintegrating processes. 
That inherent strength makes its applications virtually unlimited. Already, SMX has proved its viability to mark plastics, rubber, precious metals, oil, and other liquids. The technology is more than innovative and unique to SMX; it also goes beyond what people generally call 21st-century advancements. A more accurate description is to call it 21st-century technology on steroids, providing its users a verifiable means to act as authenticators, validators, and facilitators of an entire supply chain process. Moreover, with its integration into blockchain technology, the legacy of materials mined, used, or wasted maintains a historical record. In other words, miners, producers, suppliers, and recyclers, for the first time ever, can have the means to track commitments made and kept. 
Industries are taking notice, and they should. SMX's B2B white label platforms can be the most potent contributor to facilitating a circular global economy, with its use applications extending to timber, rubber, palm oil, cocoa, steel, gold, luxury goods, leather, plastics, and non-ferrous metals providing a verifiable means to reduce their carbon footprints and waste. So far, SMX announced working with The Perth Mint, Continental Rubber, and a major steel manufacturer, utilizing SMX marking technology as its product life cycle transparency and supply chain validation source.
Continental Rubber: A Milestone Deal With Catalyst Potential
With Continental, SMX announced having succeeded for the first time in verifying a marker substance for natural rubber in a tire, with the marking surviving throughout the entire production process. The dedicated marker technology, which both companies optimized for use in natural rubber, is designed to create greater transparency along the value chain of tires and technical rubber products from Continental. Embedding special security features, using the marker substances enables the invisible marking of natural rubber with information on its geographical origin.
This means that responsibly sourced natural rubber and its origin can be verified at every stage of the supply chain all the way through to the customer. By doing so, Continental further strengthens its pioneering role in its commitment to greater transparency along its supply chain. SMX noted in its release that by 2050 at the latest, Continental expects that all materials it uses in its tire production will originate from responsible sources. The marker technology could be the most excellent means to ensure that the natural rubber used in its tires is grown and responsibly sourced.
The deal was certainly earned. In the successfully completed field test, SMX's marker substance underwent and passed a real test of resilience. Specifically, the marker substance was added to responsibly grown latex during harvesting and withstood the intensive preparations involved in producing natural rubber and the tire manufacturing process itself. In the manufactured tire, the data was retrieved using special, purpose-built software and a reader and correctly interpreted. The appearance and performance of a bicycle tire containing the invisible marker remained unchanged.
The most excellent news for SMX, its clients, investors, and even the world in many respects is that with the technology passing its first test of resilience, Continental already plans on using the new marker technology on a larger scale during the process of sourcing its rubber and also to integrate it in other rubber products. For SMX, that intent could drive revenues higher faster than many expected. Moreover, as part of the industrialization of this technology, the value inherent to SMX technology can increase by its potential linking of the markers with blockchain technology, which is generally considered tamper-proof. 
Inclusion in the chain would provide additional support for tamper-free monitoring, compliance with quality standards, and an exchange record along the complex natural rubber supply chain. The information is so valuable that few should be surprised if Goodyear (NasdaqGS: GT) and/or Bridgestone Corp (OTC Other: BRDCY) follow Continental's lead. That proposition is more than likely; it's probable.
21st-Century Technology On Steroids
And it should happen sooner than later. Reasons why are simple. In layperson's terms, SMX offers a robust, innovative, and scalable solution for supply chain authentication, traceability, and transparency to transform businesses for participation in the circular economy. Its technology gives materials in solid, liquid, and gas forms the ability to maintain a virtual memory of origination, processing, and supply chain journey, including the ability to authenticate provenance, as well as to track recycling loop counts and the percentage of certified and/or recycled materials contained. 
It's also easy to implement. Attractive to any industry, the SMX solution is an efficient, cost-effective drop-in solution within an existing supply chain, enabling substantial benefits for manufacturers, consumers, and others in the value chain – and the planet, including providing the necessary data for product recycling and reuse. In addition, the SMX technology addresses the issue of the increase in waste globally by enabling the rise in demand for verified, usable recycled materials by creating a commoditized, tradable certified asset which is the recycled material, which can be traded and sold to other players in the value chain and ecosystem.
Notably, while only recently getting its introduction to the US markets, the SMX technology has been in active operational use on a national scale by the Israeli Government for more than ten years, proving its environmentally sustainable platform through a proven track record.
A Massive And Untapped Global Market Opportunity 
The best part about SMX from the company and an investor's standpoint is that its marking technology applications create almost incalculable revenue-generating potential. They've discussed the opportunities related to rubber and steel. But SMX has also highlighted the technology's use in marking gold, timber, plastics, leather, and other non-ferrous metals. In other words, the landscape is wide open for SMX to continue validating processes and strengthen its opportunities beyond its stake in rubber and steel. Better still, post-validation, the revenue-generating potential inherent can score billions. 
And with SMX advancing its mission at warp speed, validation updates can serve as more than new milestones reached' they can be earnings catalysts that justify significantly higher share prices. Remember, SMX is more than the first company offering this type of marketing technology; they are the only one. That means they can more than own just the lion's share of the potential; SMX can own all of it. 
Thus, while the short squeeze is fuel, investing in SMX technology will be the long-term value driver. That's what matters most. And with SMX perhaps the most significant contributor to ensuring industry and global sustainability initiatives are met, its stocks' path of least resistance is likely higher. Not only appreciably so, but more like exponentially so.
Disclaimers: Hawk Point Media Group, Llc. is responsible for the production and distribution of this content.  Hawk Point Media Group, Llc. is not operated by a licensed broker, a dealer, or a registered investment adviser. It should be expressly understood that under no circumstances does any information published herein represent a recommendation to buy or sell a security. Our reports/releases are a commercial advertisement and are for general information purposes ONLY. We are engaged in the business of marketing and advertising companies for monetary compensation. Never invest in any stock featured on our site or emails unless you can afford to lose your entire investment. The information made available by  Hawk Point Media Group, Llc. is not intended to be, nor does it constitute, investment advice or recommendations. The contributors may buy and sell securities before and after any particular article, report and publication. In no event shall  Hawk Point Media Group, Llc. be liable to any member, guest or third party for any damages of any kind arising out of the use of any content or other material published or made available by  Hawk Point Media Group, Llc., including, without limitation, any investment losses, lost profits, lost opportunity, special, incidental, indirect, consequential or punitive damages. Past performance is a poor indicator of future performance. The information in this video, article, and in its related newsletters, is not intended to be, nor does it constitute, investment advice or recommendations.  Hawk Point Media Group, Llc. strongly urges you conduct a complete and independent investigation of the respective companies and consideration of all pertinent risks. Readers are advised to review SEC periodic reports: Forms 10-Q, 10K, Form 8-K, insider reports, Forms 3, 4, 5 Schedule 13D. For some content,  Hawk Point Media Group, Llc., its authors, contributors, or its agents, may be compensated  for preparing research, video graphics, and editorial content. HPM, LLC has been compensated four-thousand-five-hundred-dollars to provide research and/or editorial production coverage for SMX PLC. for one month ending on April 30, 2023. This agreement added to one-month terms and financial compensation of four-thousand-five-hundred-dollars that ended March 31, 2023. Thus, readers of this content should note that SMX PLC is portrayed favorably. As part of that content, readers, subscribers, and website viewers, are expected to read the full disclaimers and financial disclosures statement that are attached to this content. The Private Securities Litigation Reform Act of 1995 provides investors a safe harbor in regard to forward-looking statements. Any statements that express or involve discussions with respect to predictions, expectations, beliefs, plans, projections, objectives, goals, assumptions or future events or performance are not statements of historical fact may be forward looking statements. Forward looking statements are based on expectations, estimates, and projections at the time the statements are made that involve a number of risks and uncertainties which could cause actual results or events to differ materially from those presently anticipated. Forward looking statements in this action may be identified through use of words such as projects, foresee, expects, will, anticipates, estimates, believes, understands, or that by statements indicating certain actions & quote; may, could, or might occur. Understand there is no guarantee past performance will be indicative of future results. Investing in micro-cap and growth securities is highly speculative and carries an extremely high degree of risk. It is possible that an investors investment may be lost or impaired due to the speculative nature of the companies profiled.
Media Contact
Company Name: Hawk Point Media
Contact Person: Editorial Dept.
Email: info@hawkpointmedia.com
Phone: 3057806988
City: Miami Beach
State: Florida
Country: United States
Website: https://hawkpointmedia.com/