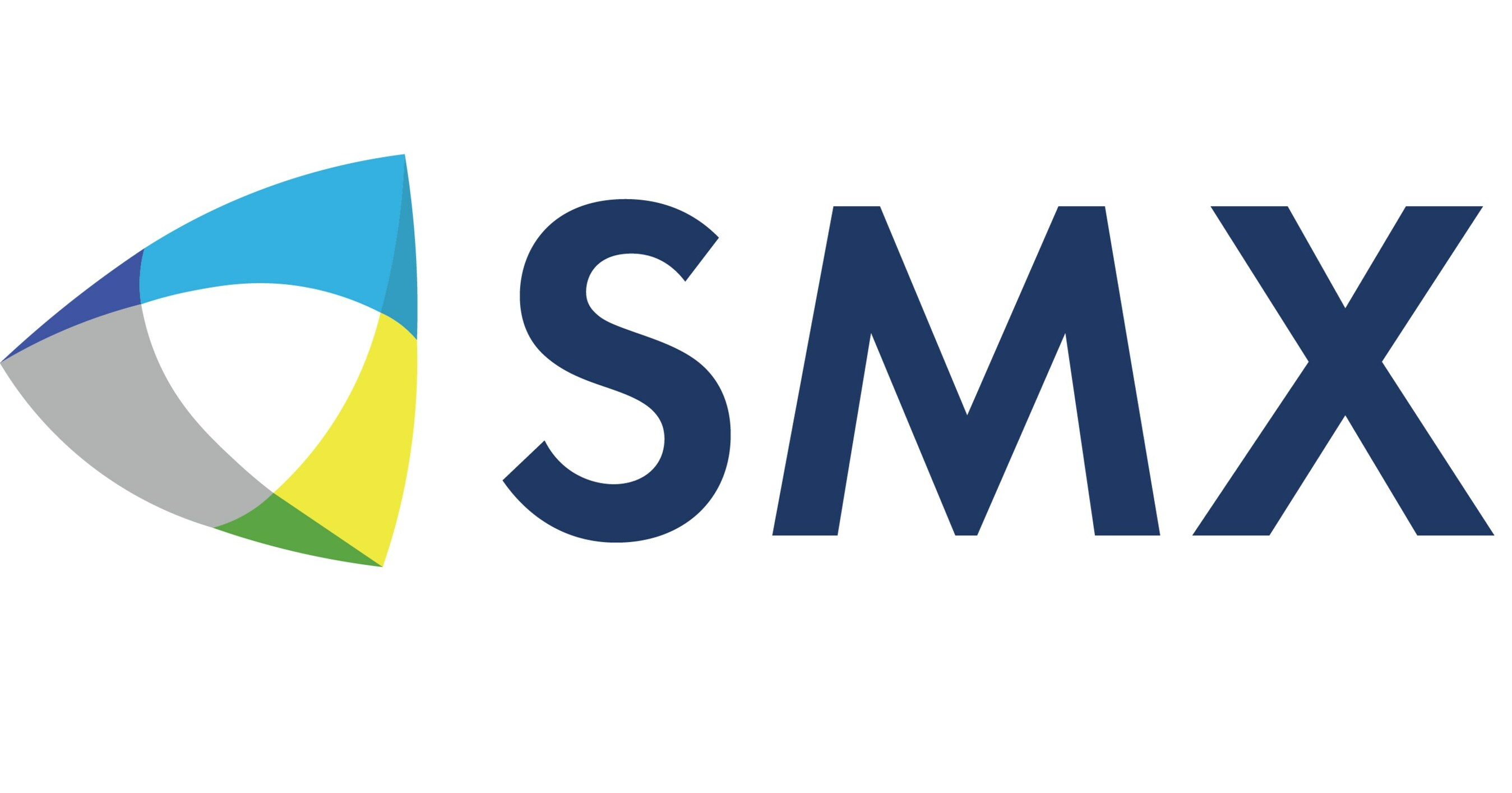 SMX PLC. (NASDAQ: SMX) stock has been on a roller coaster ride, sometimes changing by double-digit percentage points weekly. But that pattern shouldn't be surprising. Listed to the NASDAQ markets in Q1, SMX shares are getting the same push-me, pull-ya treatment as other newly listed securities, with trading based more on short-term pre and post-IPO positioning than fundamentals. Still, while SMX stock has been susceptible to gravity, there will be a time when this company's revolutionary invisible marking technology will earn the headlines over their aggressiveness to curb illegal short sales on their stock. And with the early SMX unicorn investors likely close to flattening risk, that may happen faster than many expect.
In fact, looking past the company's recent press detailing its now international focus to curb illegal trading of its stock, plenty of headlines indicate strengthening fundamentals and multi-industry adoption of its revolutionary product marking technology. Keep in mind SMX's use of the term "marking" is not referring to anything close to resembling superficial bar-code type adhesion. Its use is on the entire other ends of the meaning spectrum, with SMX "marking" technology providing a means to invisibly mark plastics, precious metals, rummer, and liquids with specific signatures that become a part of that material's DNA. 
In other words, SMX has developed and marketed technology that can be used pre, mid, and post-production to keep a record of origin, the number of times a product has been used, how many times and where it's been recycled, and as important, provides a transparent accounting and authentication tool for companies committed to global circular economy initiatives. No other company can do what SMX does. And just as important to its value proposition going forward, its IP protects the likelihood that none ever will. 


Video Link: https://www.youtube.com/embed/H6ueznqVi60
SMX Technology Can Revolutionize Global Production
There are reasons why that's important. Foremost is that SMX technology is a transparency, accountability, and sustainability initiatives game changer. Again, it doesn't produce a number code for marketing purposes. It goes much deeper than that, with SMX developing an invisible marking technology to track raw materials from virgin use through pre, pro, and post-production life cycles. Moreover, that value is not a one-and-done proposition. Rigorous testing shows it can't be altered and survives melting, grinding, burning, water immersion, and other potentially disintegrating processes. That inherent strength makes its applications virtually unlimited. 
Already, SMX has proved its viability to mark plastics, rubber, precious metals, oil, and other liquids. The technology is more than innovative and unique to SMX; it also goes beyond what people generally call 21st-century advancements. A more accurate description is to call it 21st-century technology on steroids, providing its users a verifiable means to act as authenticators, validators, and facilitators of an entire supply chain process. Moreover, with its integration into blockchain technology, the legacy of materials mined, used, or wasted maintains a historical record. In other words, miners, producers, suppliers, and recyclers, for the first time ever, can have the means to track commitments made and kept. 
Industries are taking notice, and they should. SMX's B2B white label platforms can be the most potent contributor to facilitating a circular global economy, with its use applications extending to timber, rubber, palm oil, cocoa, steel, gold, luxury goods, leather, plastics, and non-ferrous metals providing a verifiable means to reduce their carbon footprints and waste. So far, SMX announced working with The Perth Mint, Continental Rubber, and a major steel manufacturer, utilizing SMX marking technology as its product life cycle transparency and supply chain validation source.
A Milestone Deal With Continental Rubber
Working with Continental, SMX announced having succeeded in verifying a marker substance for natural rubber in a tire for the first time, with the marking surviving throughout the entire production process. The dedicated marker technology, which both companies optimized for use in natural rubber, is designed to create greater transparency along the value chain of tires and technical rubber products from Continental. Embedding special security features, using the marker substances enables the invisible marking of natural rubber with information on its geographical origin.
This means that responsibly sourced natural rubber and its origin can be verified at every stage of the supply chain all the way through to the customer. By doing so, Continental further strengthens its pioneering role in its commitment to greater transparency along its supply chain. SMX noted in its release that by 2050 at the latest, Continental expects that all materials it uses in its tire production will originate from responsible sources. The marker technology could be the most excellent means to ensure that the natural rubber used in its tires is grown and responsibly sourced.
The deal was certainly earned. In the successfully completed field test, SMX's marker substance underwent and passed a real test of resilience. Specifically, the marker substance was added to responsibly grown latex during harvesting and withstood the intensive preparations involved in producing natural rubber and the tire manufacturing process itself. In the manufactured tire, the data was retrieved using special, purpose-built software and a reader and correctly interpreted. The appearance and performance of a bicycle tire containing the invisible marker remained unchanged.
The most excellent news for SMX, its clients, investors, and even the world in many respects is that with the technology passing its first test of resilience, Continental already plans on using the new marker technology on a larger scale during the process of sourcing its rubber and also to integrate it in other rubber products. For SMX, that intent could drive revenues higher faster than many expected. Moreover, as part of the industrialization of this technology, the value inherent to SMX technology can increase by its potential linking of the markers with blockchain technology, which is generally considered tamper-proof. 
Inclusion in the chain would provide additional support for tamper-free monitoring, compliance with quality standards, and an exchange record along the complex natural rubber supply chain. The information is so valuable that few should be surprised if Goodyear (NasdaqGS: GT) and/or Bridgestone Corp (OTC Other: BRDCY) follow Continental's lead. That proposition is more than likely; it's probable.
21st-Century Technology On Steroids
And it could happen faster than many expect. Why? Because in layperson's terms, SMX offers a robust, innovative, and scalable solution for supply chain authentication, traceability, and transparency to transform businesses for participation in the circular economy. Its technology gives materials in solid, liquid, and gas forms the ability to maintain a virtual memory of origination, processing, and supply chain journey, including the ability to authenticate provenance, as well as to track recycling loop counts and the percentage of certified and/or recycled materials contained. 
It's also easy to implement. Attractive to any industry, the SMX solution is an efficient, cost-effective drop-in solution within an existing supply chain, enabling substantial benefits for manufacturers, consumers, and others in the value chain – and the planet, including providing the necessary data for product recycling and reuse. In addition, the SMX technology addresses the issue of the increase in waste globally by enabling the rise in demand for verified, usable recycled materials by creating a commoditized, tradable certified asset which is the recycled material, which can be traded and sold to other players in the value chain and ecosystem.
Notably, while only recently getting its introduction to the US markets, the SMX technology has been in active operational use on a national scale by the Israeli Government for more than ten years, proving its environmentally sustainable platform through a proven track record.
Owning A Global Market Opportunity 
Better from the company and an investor's standpoint is that its marking technology applications create almost incalculable revenue-generating potential. They've discussed the opportunities related to rubber and steel. But SMX has also highlighted the technology's use in marking gold, timber, plastics, leather, and other non-ferrous metals. In other words, the landscape is wide open for SMX to continue validating processes and strengthen its opportunities beyond its stake in rubber and steel. 
Better still, post-validation, the revenue-generating potential inherent can score billions. And with SMX advancing its mission at warp speed, validation updates can serve as more than new milestones reached; they can be revenue-generating catalysts that justify significantly higher share prices. Remember, SMX is more than the first company offering this type of marketing technology; they are the only one. 
That means they can more than own just the lion's share of the potential; SMX can own all of it. If so, and with SMX defining its role as a significant contributor to ensuring industry and global sustainability initiatives are met, feasting on the lion's share of the opportunity should do something else; create and facilitate a steepening trajectory for its stock.
Disclaimers: Hawk Point Media Group, Llc. is responsible for the production and distribution of this content.  Hawk Point Media Group, Llc. is not operated by a licensed broker, a dealer, or a registered investment adviser. It should be expressly understood that under no circumstances does any information published herein represent a recommendation to buy or sell a security. Our reports/releases are a commercial advertisement and are for general information purposes ONLY. We are engaged in the business of marketing and advertising companies for monetary compensation. Never invest in any stock featured on our site or emails unless you can afford to lose your entire investment. The information made available by  Hawk Point Media Group, Llc. is not intended to be, nor does it constitute, investment advice or recommendations. The contributors may buy and sell securities before and after any particular article, report and publication. In no event shall  Hawk Point Media Group, Llc. be liable to any member, guest or third party for any damages of any kind arising out of the use of any content or other material published or made available by  Hawk Point Media Group, Llc., including, without limitation, any investment losses, lost profits, lost opportunity, special, incidental, indirect, consequential or punitive damages. Past performance is a poor indicator of future performance. The information in this video, article, and in its related newsletters, is not intended to be, nor does it constitute, investment advice or recommendations.  Hawk Point Media Group, Llc. strongly urges you conduct a complete and independent investigation of the respective companies and consideration of all pertinent risks. Readers are advised to review SEC periodic reports: Forms 10-Q, 10K, Form 8-K, insider reports, Forms 3, 4, 5 Schedule 13D. For some content,  Hawk Point Media Group, Llc., its authors, contributors, or its agents, may be compensated  for preparing research, video graphics, and editorial content. HPM, LLC has been compensated four-thousand-five-hundred-dollars to provide research and/or editorial production coverage for SMX PLC. for one month ending on April 30, 2023. This agreement added to one-month terms and financial compensation of four-thousand-five-hundred-dollars that ended March 31, 2023. Thus, readers of this content should note that SMX PLC is portrayed favorably. As part of that content, readers, subscribers, and website viewers, are expected to read the full disclaimers and financial disclosures statement that are attached to this content. The Private Securities Litigation Reform Act of 1995 provides investors a safe harbor in regard to forward-looking statements. Any statements that express or involve discussions with respect to predictions, expectations, beliefs, plans, projections, objectives, goals, assumptions or future events or performance are not statements of historical fact may be forward looking statements. Forward looking statements are based on expectations, estimates, and projections at the time the statements are made that involve a number of risks and uncertainties which could cause actual results or events to differ materially from those presently anticipated. Forward looking statements in this action may be identified through use of words such as projects, foresee, expects, will, anticipates, estimates, believes, understands, or that by statements indicating certain actions & quote; may, could, or might occur. Understand there is no guarantee past performance will be indicative of future results. Investing in micro-cap and growth securities is highly speculative and carries an extremely high degree of risk. It is possible that an investors investment may be lost or impaired due to the speculative nature of the companies profiled.
Media Contact
Company Name: Hawk Point Media
Contact Person: Editorial Dept.
Email: info@hawkpointmedia.com
Phone: 3057806988
City: Miami Beach
State: Florida
Country: United States
Website: https://hawkpointmedia.com/