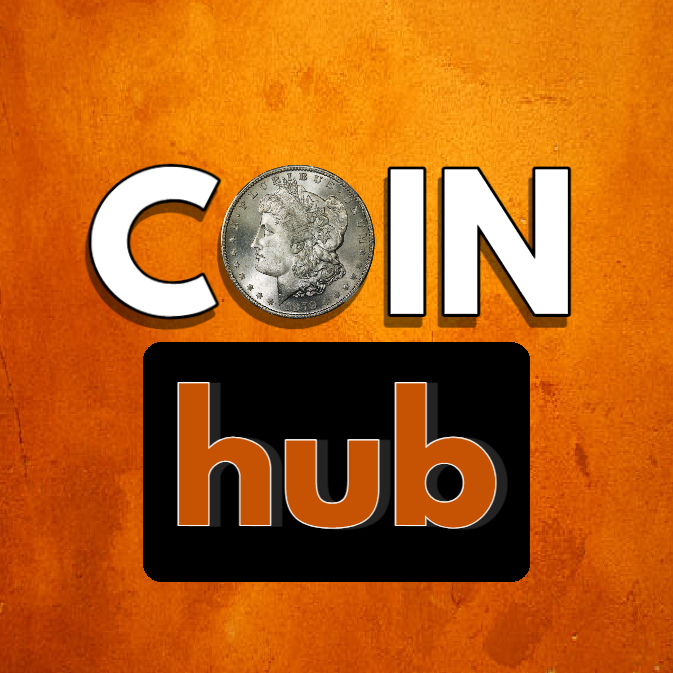 The CoinHub logo design is simple yet memorable, embodying the modern and innovative approach of CoinHub to the classic hobby of coin collecting.
CoinHub Media, a trailblazer in the coin collecting industry, revolutionizes the market via social media and e-commerce. Founded by Blake Alma, CoinHub utilizes platforms like TikTok, Instagram, and Whatnot, amassing over 1.7 million followers and conducting thousands in sales weekly. With a best-selling Amazon book and a major presence on Whatnot, CoinHub is bringing coin collecting to a new generation.
May 15, 2023 - CoinHub Media, an innovative player in the silver bullion market, has fundamentally reshaped the coin collecting industry through the fusion of social media and e-commerce. Through the innovative live-streaming video shopping app, Whatnot, CoinHub conducts tens of thousands of dollars in sales of collectable coins each week, boasting over 21,000 followers and standing as one of Whatnot's largest coin sellers.
CoinHub was originally conceived by then 19-year-old, Blake Alma, on January 22, 2020. After amassing a substantial following and an impressive number of video views on TikTok and Instagram, Alma took a hiatus to focus on personal matters. His return in August 2020 with a video featuring a unique Coca-Cola bottle cap coin produced in Fiji caused a sensation, earning over a quarter-million views and tripling his follower count.
Today, CoinHub is a major influencer in the coin collecting world, boasting over 1.7 million followers and 200 million video views across platforms. With 950,000+ followers on TikTok, 425,000+ on Instagram, and 350,000+ on Facebook, CoinHub has successfully harnessed the power of social media to engage and expand its audience.
June 2022 marked a significant milestone for CoinHub with the signing of a partnership deal with Whatnot Inc. This collaboration has led to the promotion of Whatnot's new coin auctioning platform, further solidifying CoinHub's position as a leading force in the industry.
CoinHub's influence has also extended into the world of literature with the publication of "The CoinHub: An Ultimate Guide to Coin Errors." The book, available on Amazon, has already become a bestseller multiple times, cementing CoinHub's role as a trusted resource for coin collectors.
Blake Alma emphasizes the crucial role of social media in the coin collecting world, noting, "the future of coins rests in the hands of social media." This quote, from his appearance on the popular Couch Collectibles podcast, encapsulates the modern and accessible approach CoinHub brings to the industry.
As CoinHub continues to grow and revolutionize the world of coin collecting, it stands as a testament to the potential of integrating traditional hobbies with modern technology. Visit the links below for more information on the company's journey and to stay updated on CoinHub's latest endeavors.
About CoinHub Media:
CoinHub Media is a leading online platform for coin collecting and trading, renowned for its unique use of social media and e-commerce. Based in Lebanon, Ohio, CoinHub is committed to educating and engaging customers, bringing coin collecting to a new generation.
Links:
TikTok: https://www.tiktok.com/@coinhub
Instagram: https://www.instagram.com/coinhubs/
Facebook: https://www.facebook.com/thecoinhub/
PR Newswire: https://www.prnewswire.com/news-releases/22-year-old-entrepreneur-blake-alma-creates-coinhub-to-become-the-internets-leading-social-media-profile-for-coin-collectors-301751215.html
Spectrum News: https://spectrumnews1.com/oh/columbus/news/2023/04/07/coin-hub-founder-cashing-in-on-hobby
Digital Journal: https://www.digitaljournal.com/pr/news/coin-collecting-unraveled-blake-alma-s-the-coinhub-an-ultimate-guide-to-coin-errors-transforms-the-hobby
Amazon Book: https://www.amazon.com/CoinHub-Ultimate-Guide-Coin-Errors/dp/B0C1238FGV/
Media Contact
Company Name: CoinHub Media
Contact Person: @coinhub
Email: Send Email
Phone: 513-525-8135
City: Cincinnati
State: Ohio
Country: United States
Website: www.coinhubmedia.com