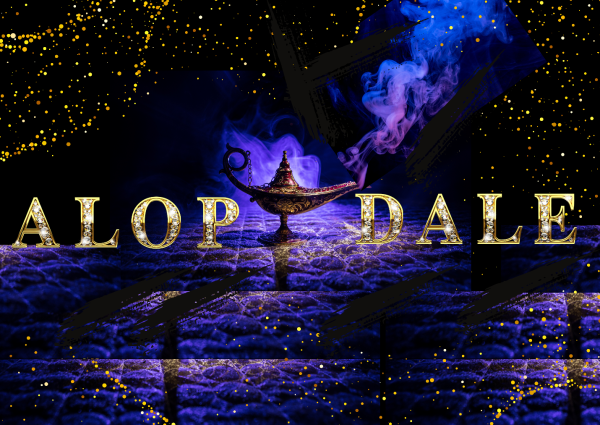 ALOPDALE, a UK-based company, has launched an innovative crowdfunding-based platform for earning crypto. This new platform offers members the opportunity to earn crypto while playing roulette and lotto toto prizes. ALOPDALE is committed to complete transparency and accountability across its entire marketing plan, providing members with the chance to build trust and confidence through greater transparency.
"ALOPDALE" stands for "A LOT OF PEOPLE DOING A LITTLE EACH," a unique and promising company name that has been registered in the United Kingdom. ALOPDALE's team of experts have worked in leading companies trading on Forex, commodity, crypto, and stock market for many years. In early 2023, they decided to establish their own personal action team, and the pursuit of further growth has pushed them to the legalization of their business activity in the United Kingdom and beyond.
The company's goal is to help everyone multiply their investment amount safely and securely. ALOPDALE employs only professional network marketing experts, programmers, analysts, economists, and financial experts with at least nine years of experience in the field of marketing. The company's success is achieved through accurate calculation, prediction, and the ability to choose the right strategy, as well as through continuous improvement of business strategies and the adoption of innovative solutions in the market.
ALOPDALE's main project is to open an innovative advanced helping platform around the world. They have started this crowdfunding plan in 16 countries and plan to expand worldwide. Their main objective is to generate the maximum possible profit using various marketing strategies, tireless analytical work, and highly qualified specialists of different profiles, including traders, analysts, experts on the global economy, managers, developers, programmers, and others. The well-coordinated work of the whole team of employees, based on interaction and responsiveness to the slightest changes in market conditions, is key to the overall success of the company.
"Alopdale Limited has made every effort to offer you the best conditions for cooperation and to become a leader in the global helping network. We are willing to work for a long time, so we invite all crypto lovers who are interested in stable returns," said a spokesperson for the company. "By working with us, you will be able to increase your starting capital and get a regular income. We have everything to be successful! Join us today and change your life. Business begins with registration!"
Media Contact
Company Name: ALOPDALE
Contact Person: Rey S Joseph
Email: Send Email
Country: United Kingdom
Website: www.alopdale.com