The Other Mind is based on the director's real-life struggles with OCD.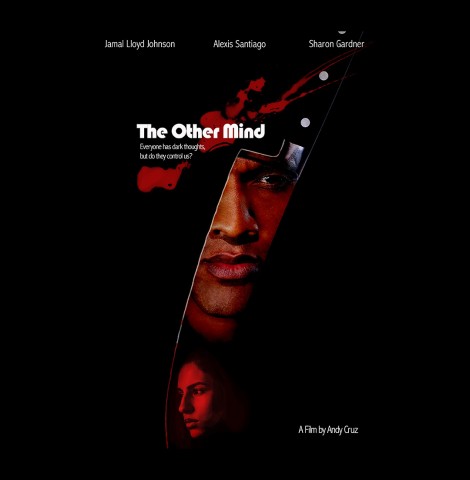 Award Winning Director & filmmaker, Andy Cruz, is back with a mind-bending short film, "The Other Mind." Known for his exceptional editorial work on HBO's "Euphoria" and "The Idol," Cruz's latest masterpiece unravels the human psyche, exploring the themes of obsession and uncertainty. The short film depicts the director's own battle with Obsessive-Compulsive Disorder (OCD), a condition misunderstood by many in our society to date.
The film revolves around Andrew, a man suffering from uncontrollable, re-occurring thoughts of murdering the love of his life, his girlfriend. His darkest thoughts turn to reality when he finds her dead, uncertain of his involvement, he quickly loses his grip on what's real and what's not. 
Andy Cruz's personal journey mirrors the storyline of "The Other Mind." While working for a famous Netflix show, Cruz's life turned out unexpectedly when he started exhibiting obsessive behavior. Through this film, Cruz regained control over his life, despite being continuously misdiagnosed and uncertain of his situation. His resilience truly reignited his creative aspirations, burning an undying desire to promote mental health and well-being.
"The Other Mind" stars an exceptional cast that is bound to bring this story to life. Multi-talented theater artist with a deep background in athletics, Jamal Lloyd Johnson has played the role of Andrew; his awe-inspiring performance is bound to leave a lasting impact on the audiences. He is joined by the likes of Alexis B. Santiago, renowned for her performances in projects like "All the World Is Sleeping" and "Far Cry 5: Inside Eden's Gate," and seasoned artists like Sharon Gardner.
Film enthusiasts, critics, and Cruz's fans are in for a treat as this highly anticipated film is coming soon for a worldwide release in Q4 2023. The immersive film will promise to give goosebumps to viewers, leaving them eager to experience the whole story.
As post-production nears completion, "The Other Mind" is gearing up to make its mark on the 2023's Festival circuit. The film's exploration of the human psyche and Cruz's personal triumph over OCD is certain to resonate with audiences worldwide. The team behind "The Other Mind" is excited to share this gripping tale with the world and spark conversations about mental health, resilience, and redemption.
Follow Cruz's social media platforms to stay tuned and posted for updates on "The Other Mind."  
For updates, follow the official Instagram page of The Other Mind: https://www.instagram.com/theothermind_movie/
Watch the trailer of The Other Mind on Youtuber: https://www.youtube.com/watch?v=0--SefZghuc
Learn more about The Other Mind on IMDB: https://www.imdb.com/title/tt14037818/
About Andy Cruz: 
Hailing from Grand Prairie, Texas, Andy Cruz's accolades in the film industry are as diverse as they are impressive. With editing credits on HBO's "Euphoria" and "The Idol," Cruz has showcased his unparalleled talent. A proud alumnus of the esteemed University of Texas (Austin) Film Program, Cruz brings his unique perspective as a Latino filmmaker to the forefront.
To learn more about the work of Andy Cruz, visit: http://www.acruzfilm.com
Media Contact
Company Name: 11-16 Entertainment
Contact Person: Noel Andersen
Email: Send Email
City: Los Angeles
State: California
Country: United States
Website: www.acruzfilm.com