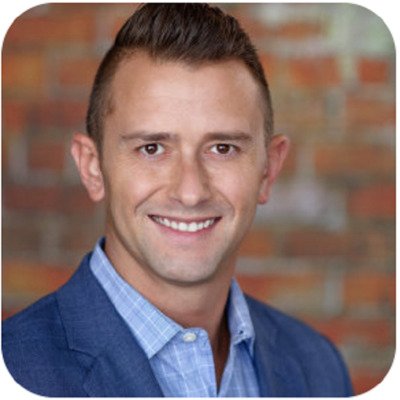 Thomas Frank discusses the top benefits of working with a professional mortgage lender when buying a home for the first time. 
Listen to the interview on the Business Innovators Radio Network:
https://businessinnovatorsradio.com/interview-with-thomas-frank-president-and-ceo-of-new-capital-finance/
When considering the purchase of a first home, working with a qualified mortgage lender to secure the best financing option is essential. A professional mortgage lender offers numerous advantages for first-time home buyers, for example:
Access to the most competitive rates and terms: Mortgage lenders have access to a wide network of banks and lenders that can provide attractive mortgage terms and conditions. A professional lender can search these options to find the best rate available based on their client's credit score and other factors.
Experienced advice: Professional mortgage lenders know all aspects of real estate finance, including interest rates, closing costs, and loan programs. They can help guide people through selecting the best mortgage loan for their needs and can answer any questions they may have about the process.
Specialized services: Thomas explained: "In addition to offering advice, a professional lender can provide additional services that are tailored to first-time home buyers. These services may include assistance with down payment requirements, FHA loans, and other specialized loan products."
Quick closings: Professional lenders can expedite closing by leveraging their relationships with banks and lenders. This helps ensure that clients can close on their new home quickly and smoothly so they don't miss out on an opportunity due to delays in financing.
Working with a professional mortgage lender is an important step in the journey as a first-time home buyer. Taking advantage of their benefits can make a huge difference in securing the best loan for a buyer's particular needs and ensuring that their closing process goes as smoothly as possible. 
Thomas added: "If you are ready to take the next step in your home-buying journey, contact a qualified mortgage lender today. They will be happy to help guide you through the entire process and ensure you get the best financing option for your needs. With their expertise and guidance, you can be sure you're getting the most out of your first home purchase."
About Thomas Frank
 Being born and raised in Denver is something Thomas has always been very proud of. A common "ice breaker" used here in Colorado is; "Are you a native?" and he loves being able to respond, "Yes". So many people decide to relocate to "Colorful Colorado" from all over the country, and he doesn't blame them. Thomas enjoys time with his Fiancé hiking, cooking, and playing in the snow or water, he's also passionate about golf but mortgages are his true calling.
Thomas started in the mortgage industry in 2005 as a mortgage loan originator. He quickly became a top producer, originating loans across the country. He started and ran a mortgage branch for several years but he was always in production. During that time, Thomas was able to help so many borrowers and families improve their overall financial situation and achieve their dream of owning a home. The time spent helping them get into their dream home, is such a rewarding experience. The mortgage industry is where Thomas feels he was meant to be and he's very fortunate to have taken the paths he has taken. In 2018 he started a broker shop and hasn't looked back.
Thomas is extremely passionate about being the best in his business and building a solid foundation within the housing market for generations to come and he's so thankful for the opportunity to help the community.
NMLS# 14017
Learn more:
https://www.linkedin.com/in/thomas-frank-5bb37588