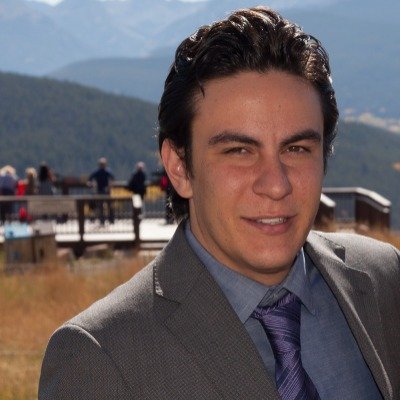 Michael El-Bitar discusses how a background in psychology helps him to succeed. 
Listen to the interview on the Business Innovators Radio Network: https://businessinnovatorsradio.com/interview-with-michael-el-bitar-realtor-with-west-main-homes/
In this episode, Michael El-Bitar emphasizes the importance of anticipating and planning ahead to make better decisions and avoid stress or pressure. From a psychological standpoint, he stresses the correlation between realizing something should have been done differently and the inability to turn back time. Therefore, it is crucial to have enough time to make decisions without feeling rushed.
Michael El-Bitar, with a background in psychology, takes an approach that sets up clients to avoid long-term issues. This approach ensures a smooth transaction and accurate projected numbers on investment properties. Clients feel satisfied and happy because they were informed and able to navigate any road bumps that arose during the process.
Michael also highlights how his psychology background helps him listen and pay attention to important details, which is valuable in serving clients and negotiations. He emphasizes that negotiations are essentially communication, and his ability to understand and effectively communicate with clients is crucial in helping him find what he wants and navigate the real estate process.
Overall, the episode highlights how a background in psychology can benefit real estate professionals by enabling them to understand and address the emotional and psychological aspects of the buying process. By keeping clients calm, listening to their needs, and effectively communicating, professionals can provide a smoother and more satisfying experience for their clients.
Michael shared: "The best way that I approach it, for example, if I'm representing the buyer, figuring out what the seller really needs and wants to get out of the sale of this property. And then I can use that to structure the deal so that my client will still get everything that they want. And the seller will be happy because I like to focus on the numbers they'll walk away with, which really lets us come to an agreement that makes everybody happy rather than it being kind of a battle against each other. We're all working towards the same goal."
About Michael El-Bitar
Michael is a Colorado native and was raised in the Vail Valley. Growing up in a family that invested in real estate, he grew up in the business. Michael brings lots of experience to the table with knowledge from a father in construction who taught him renovation skills and creating value in properties and a mother who was in real estate, who taught Michael how to find the "deal" as well as the property management side of the business.
Michael will put this knowledge to work for you in assisting in all your real estate needs, whether it is helping you negotiate a deal on the purchase or sale of your home, commercial property, rental property, investment property, or even a flip. Michael is a member of the Colorado Association of REALTORS and the National Association of REALTORS.
Michael earned his Eagle Scout in 2010 and graduated valedictorian of his high school class. He went on to earn his bachelor's degree in psychology while obtaining his pilot's license along the way. In his free time, Michael enjoys reading, investing, and the outdoors.
Learn more:
https://www.linkedin.com/in/michael-el-bitar
https://www.westandmain.co/michael-el-bitar