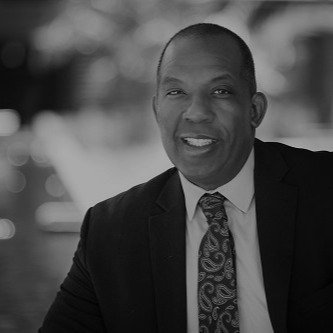 Rick Mosley discusses essential college planning tips. 
Listen to the interview on the Business Innovators Radio Network: https://businessinnovatorsradio.com/interview-with-rick-mosley-president-of-black-pearl-insurance-solutions-college-planning-tips/
Rick Mosley, from Black Pearl Insurance Solutions, highlights the complexity of college planning and the need for expert guidance. He mentions that at Black Pearl, they have a dedicated college planning team that works with students to optimize the process.
Starting college planning early, preferably in 9th or 10th grade, is crucial to maximize opportunities and avoid missing deadlines. Waiting until the 11th or 12th grade may result in missing out on important deadlines and potential financial aid. The episode stresses the importance of seeking assistance during the senior year to ensure students receive appropriate financial aid and avoid paying full price for college. Additionally, starting early allows families to plan and budget for college expenses, preventing the need to sacrifice retirement funds or other assets.
Black Pearl Insurance Solutions offers a comprehensive college planning process based on three pillars. The first pillar focuses on helping students get accepted into their desired colleges. They consider the student's career interests, skills, academic history, and financial goals to provide guidance and support throughout the college application process.
The second pillar is dedicated to helping students secure financial aid. Rick works with the student and their family to assess out-of-pocket costs and contributions toward a college education. They explore financial aid options, scholarships, and grants to ensure students receive the necessary financial support.
The third pillar revolves around helping students fund the cost of their college education. Black Pearl Insurance Solutions assists families in developing strategies to cover expenses such as tuition, room and board, and textbooks. They provide guidance on savings plans, investment options, and other financial tools to help families fund their student's education.
Rick explained: "From 1980 to 2020, tuition has increased by 169%. But when you look at median wages for young adults during that same period, the increase has only been 19%. College is expensive. And, according to certain reports, parents can expect to cover about 57% of the cost. So, how do you do this? And when they find this question, that's when they end up coming to someone like me so that I can help them identify ways to reduce that cost and make it somewhat easier on them financially."
About Rick Mosley
Rick is a finance and insurance executive with a wide breadth of experience backed by a 20+ year record of delivering solid improvements in operating efficiency, productivity, and overall financial performance in Fortune 40 affiliated companies, Rick Mosley has spent his career finding money where others could not.  While providing over $1 billion in revenue for his employers he uncovered how tax-advantaged income benefits businesses and, by extension, individuals.
Black Pearl is offering a free book on Social Security retirement strategies ($15 value) for the first 10 people to schedule consultations.
Learn more:
https://www.myblackpearl.co/  | 1-310-974-3255