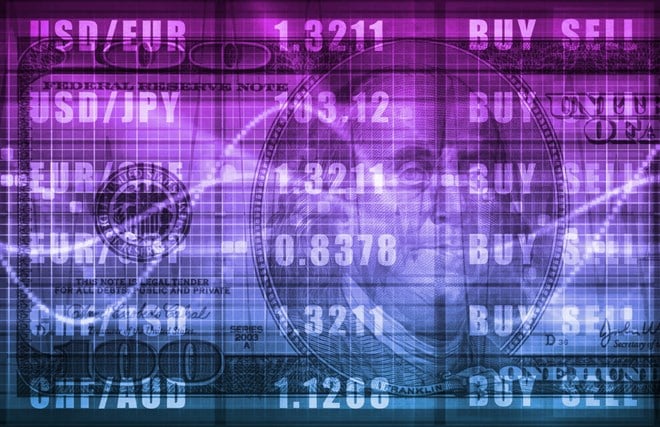 Market activity has been mixed in Q1, but not all is lost. While institutions and analysts are shedding some stocks, others are being accumulated. Albemarle (NYSE: ALB), Crocs (NASDAQ: CROX)  and DoorDash (NASDAQ: DASH) are 3 stocks with the sell-side on their side, which could mean big gains for investors in 2023. 
Albemarle Lands Big Investment From Moneta Group Investment Advisors 
Albemarle is among the world's leading chemical companies and is noteworthy in that is specializes in lithium among others. The company is also a Dividend Aristocrat on track to become a Dividend King and it has been getting a lot of attention from the sell side since January 1st 2023.
Most notably, the company landed a big investment from Moneta Group Investment Advisors, which now owns the bulk of shares. Moneta sank $24 billion into Albemarle in Q1 bringing total ownership by institutions to over 80%. Moneta Group is a private, fee-only wealth management firm and investment advisor with $32 billion under management. 
The analyst activity is also noteworthy because this stock has seen a steady string of positive commentary since the 1st of the year. As it is, there are 19 current commentaries with a consensus rating of Hold verging on Buy.
This is coupled with a price target that not only implies a 17% of upside for the stock, but it is trending higher as well. If this trend continues, shares of Albemarle should soon confirm the uptrend and resume its upward drift.
Income investors won't be thrilled with the low 0.6% yield or 4% distribution CAGR, but the super-low 7% payout ratio helps to offset the weakness. Albemarle may not pay a large dividend, but it is reliable and on track to grow over the next several decades with or without growth in the underlying business.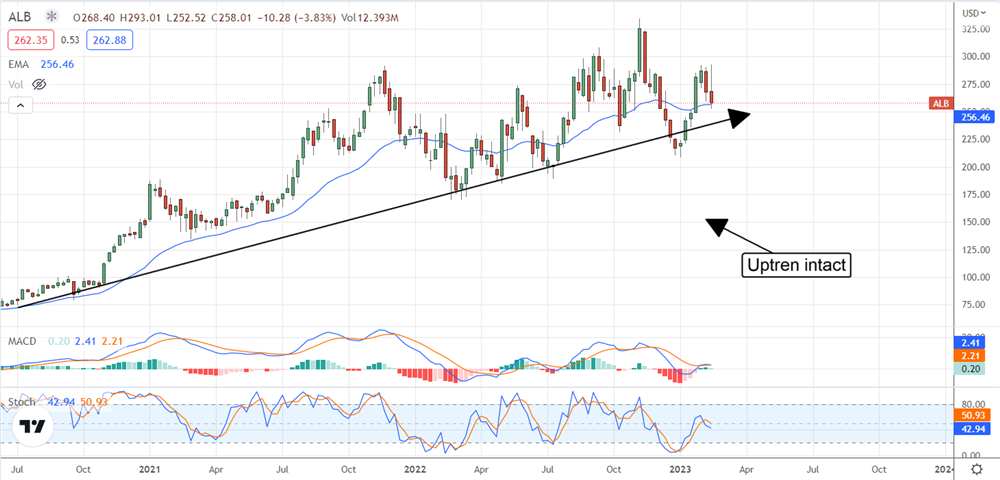 Institutions Take A Bite Out Of Crocs
Shares of Crocs have taken a huge hit over the last year driven by the pandemic boom and letdown. Now, a year after the correcting began, the stock is moving up off of its bottom and doing so quickly. This is driven by the institutions and analysts who are only getting more bullish in their sentiment.
The institutional activity is notable because they've been buyers for the last 3 consecutive quarters while the analysts have been steadily upping their price targets. The institutions own about 85% of the company and growing; the analysts rate the stock a Moderate Buy with a price target down from last year but up more than 50% off the low. This means the analyst's sentiment has not only bottomed but is rebounding sharply, which can be seen in the price action. 
There have been at least 3 analyst reports since the Q4 results were released, and they are all bullish. The 3 targets bracket the consensus of $138 but with 2 on the high side and well above the average target. Assuming this trend continues, shares of CROX could easily regain the all-time-high price by late spring.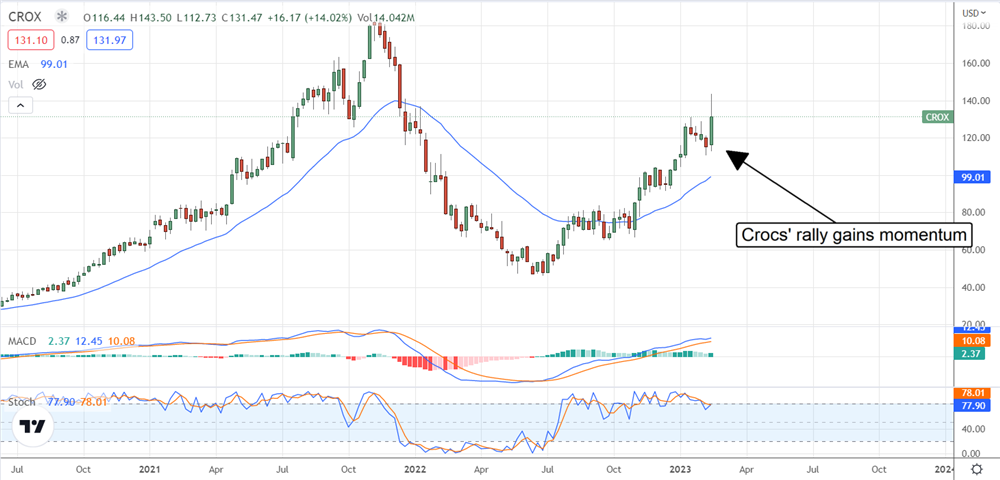 DoorDash Has Bottomed 
DoorDash has bottomed, and an upswing in prices may soon begin. Not only are the institutions back in buying mode, but their holdings have topped 70% again, and the analysts are changing their tune. The Q4 results were satisfactory enough that the analyst is raising their price targets after a year of downward pressure.
The consensus of $80 is down versus last year, last quarter and last month, but the last 6 commentaries, which all came out since the Q4 release, all include price target increases. This activity may not get the stock moving sharply higher, but the long-term outlook is brightening, assuming it continues and the company can follow through on its momentum.