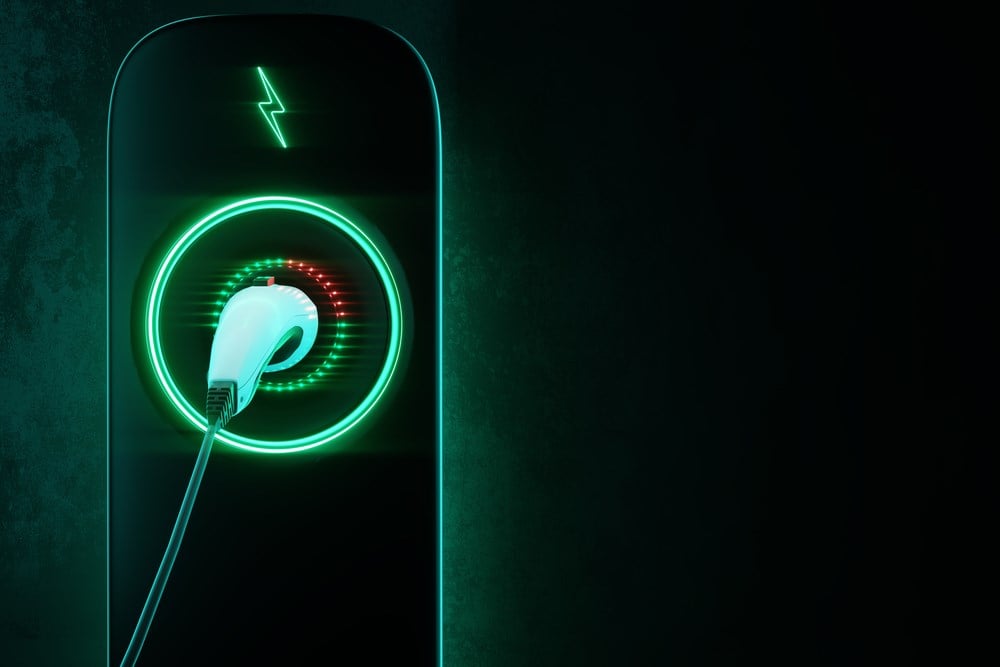 In June 2022, China's NaaS Technology, Inc. (NASDAQ: NAAS) had an eventful public market debut trading between $6.65 and $10.95 before closing at $8.46. In the nine months that followed, the electric vehicle (EV) charging stock was zapped of energy. It trended lower in weak volume, a reflection of investor disdain for IPOs in a struggling market.
Things have taken a dramatic turn for the better in the last few weeks.
NaaS Technology has nearly tripled since March 23rd, making several big strides along the way. Its chartbusting volume is reminiscent of Lil Nas X's Billboard Chart topper 'Old Town Road.' Day one investors that embraced the rapper's popular lyric "ride 'til I can't no more" have seen a 73% unrealized loss quickly morph into a 20% unrealized gain. 
The stunning turnaround comes when U.S. EV charging plays are losing power. Plug Power is down more than 20% year-to-date. ChargePoint and others are also in the red.
So why is little-known NaaS Technology vastly outperforming peers and the broader market? And is there still time to ride this horse?
Why Is NaaS Technology Stock Soaring?
NaaS Technology shares ran ahead of the company's financial update on March 27th in which it revised results that were originally reported in August 2022. For the first six months of 2022, adjusted revenue skyrocketed 592% year-over-year to $5.5 million. The growth reflected a surge in charging platform volumes as well as a nearly tenfold increase in offline EV charging revenue tied to station operations and hardware. Although the revised numbers were impressive, they merely set the stage for a major reveal.
To address the growing demand for mobile EV charging, the company announced the launch of an internally-developed automatic charging robot. The robot can locate vehicles in need of a charge, recharge them and settle payments. NaaS is anticipating that unmanned smart EV chargers will play an important role in powering up self-driving vehicles. Backed by 5G technology and deep learning capabilities, the robot's mechanical arms spring to life when a customer order is placed to provide service. 
The technology could be a game-changer for more than just autonomous vehicles. Automatic charging robots could be deployed in popular shopping centers or entertainment districts in China, allowing consumers to shop, eat and play while their EVs are recharged. 
By unveiling the charging bot, NaaS made a big splash in both the EV and stock markets. Investors bid up the stock in 13x normal volume on March 30th and it has continued to climb. Management's presentation at Maxim Group's EV & Auto Tech Virtual Conference that same day helped maintain strong interest in the stock.
What Is NaaS Technology's Growth Outlook?
A subsidiary of energy digitization company Newlinks Technology Limited, NaaS Technology provides one-stop charging to charger manufacturers and fleet operators throughout China. Robots aside, this core business has ramped in a hurry since the country reopened. At the end of last year, there were more than a half million connected NaaS chargers across more than 44,000 stations. To put this in perspective, Tesla's Supercharger network encompasses roughly 40,000 locations globally.
Even though NaaS has a 19% share in China's public EV charging market, there are miles of potential growth ahead. The company estimates that this market will grow at a 43% rate for the remainder of the decade to approximately 230,000 Gigawatt hours. Its first mover advantage and partnerships with China's top 25 charger manufacturers should prove a valuable springboard to capturing much of this growth.
Does NaaS Technology Stock Have More Upside?
At around $12.00 per share, NaaS is still a cheap way to own a fast-growing EV charging company in the world's largest EV market. Not only does it operate one of China's largest charging networks but it also has a service-based model that generates recurring revenue. This is an attractive investment attribute akin to cloud-based software providers because cash flow visibility and customer stickiness are high.
Given long-term electrification trends in and around China, NaaS technology is positioned to be a winner for years to come. In the near-term, the stock looks destined for a profit-taking pullback with several technical indicators suggesting overbought conditions. When the weak hands shake out, however, a sub-$10 entry could be a fantastic opportunity.
When it holds its Annual General Meeting (AGM) on April 19th, NaaS Technology will likely have big-time momentum on its side. With a leading position in China's rapidly growing EV charging market, this low-priced stock won't remain a secret for much longer.