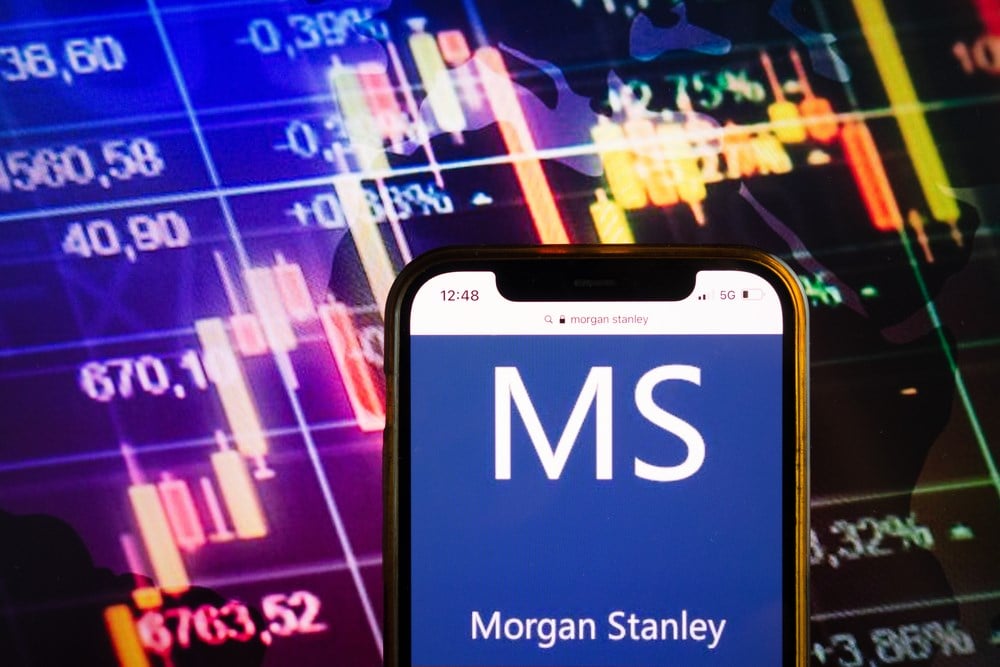 There was always a chance it was going to happen, but not many on Wall Street were expecting such a beat from Morgan Stanley (NYSE: MS). The New York-headquartered financial giant reported their Q1 numbers yesterday, which really could have gone anywhere because, as quarters go, it was a rough one. 
We had increasing interest rates, typically a tailwind for banks, mixing with contagion fears from the collapse of SVB, which were definitely headwinds. In fact, Morgan Stanley's stock is still recovering from the 20% drop it endured in the wake of that crisis last month. While it's been clear for some time that major banks like Morgan Stanley are fairly well insulated from the vulnerability of SVB and its smaller peers, the stock has remained under pressure. 
However, this fresh earnings report looks set to have ripped off the band-aid of any remaining uncertainty, and the company's shares are already looking considerably lighter. Let's dive into the numbers and see why they may well be just what was needed to spark a fresh rally. 
Solid Upside Surprises
For starters, their Q1 earnings report saw GAAP EPS come in at $1.70, beating analyst expectations by $0.05. Morgan Stanley's revenue for the quarter was at $14.5 billion, which also smashed the consensus. These numbers reflect a strong start to the year for the company despite the hurdles it's faced already, and investors will notice this. 
One area of particular strength for Morgan Stanley in the first quarter was its trading revenue, which jumped almost 50% year on year. This is in line with trends seen across the financial industry, as volatility in the markets has led to increased trading activity. Morgan Stanley's trading desk has benefited from this trend, and with volatility set to remain elevated compared to historical levels, it's likely a trend that will continue into the months ahead. 
Overall, management spoke optimistically about the future, with CEO James Gorman telling investors that "the Firm delivered strong results in a very unusual environment, demonstrating the strength of our business model. The investments we have made in our Wealth Management business continue to bear fruit, equity and fixed income revenues were strong, we maintained our strong capital levels and remain well positioned to provide long-term value to our shareholders."
The stock is now up 5% from where it opened yesterday and a full 11% from the low it hit in March as SVB-related fears spiked. It's worth noting that this recent uptrend has been marginally bested by the stock of JPMorgan Chase & Co (NYSE: JPM) and Citigroup Inc (NYSE: C), but since the start of the year, it's only Citi that has outperformed Morgan Stanley. 
Getting Involved
From the technical perspective, it's clear that even with March's surprise drop, the stock remains in a technically bullish pattern. Since last summer's 52-week low, higher highs and higher lows have underpinned the rally, and February's $100 mark remains the big target to hit. Given the reaction to yesterday's numbers, it's fair to say this is a realistic target to at least be testing in the coming weeks. The major banks remain, on the whole, well-capitalized and continue to benefit from the increased interest rates.  

Overall, Morgan Stanley's Q1 earnings report is a positive sign for investors, with a particularly strong performance in trading set to justify the move higher. With equities, on the whole, suddenly looking strong than they've been for the past year, investors can't really go wrong with getting involved in one of the best-performing banks out there. MarketBeat's MarketRank Forecaster has Morgan Stanley stock rated as a Moderate Buy, and we're inclined to agree.