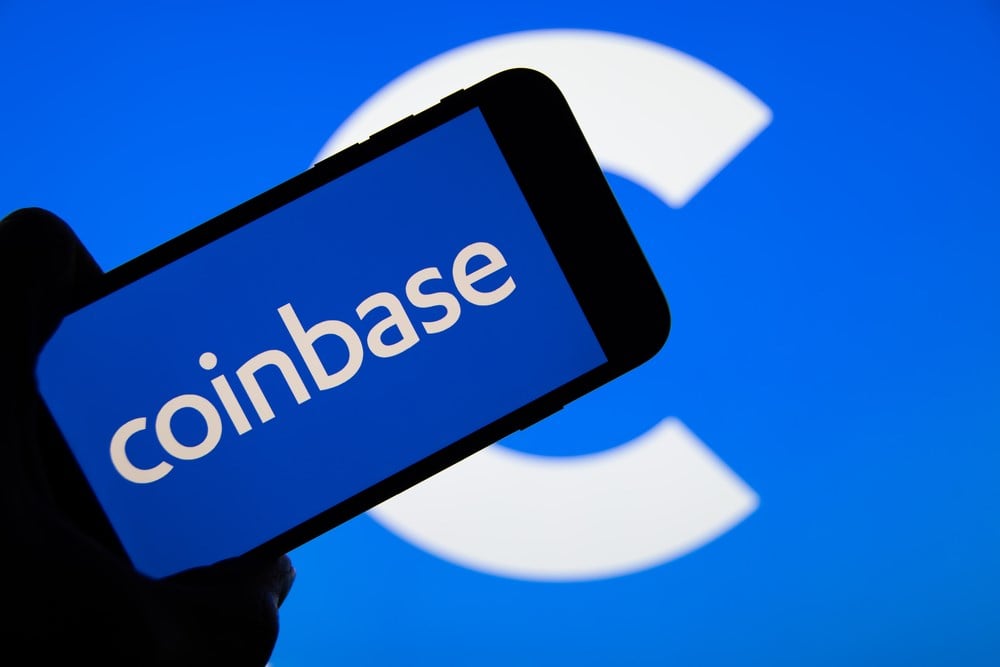 For most of the past year, shares of crypto exchange Coinbase Global Inc (NASDAQ: COIN) have been trading sideways, consolidating after a 90% drop from November 2021. But just as that drop was in line with Bitcoin's crash, so too is their recent move north in line with Bitcoin's recovery. 
The biggest and best-known cryptocurrency is already up 60% this year, having recently been up as much as 90%. With inflation readings continuing to suggest that the Fed's tightening has had an effect, Wall Street is starting to think the era of rate hikes might be coming to an end. Bitcoin suffers when rates increase, which makes it more attractive for investors to park cash in bonds or savings accounts.
Conversely, when rates are low or falling, money is cheap, and speculation in risk-on assets like crypto increases. In addition, major jitters around the traditional banking sector in the form of SVB's collapse and the ongoing effects did no harm to the demand for alternative forms of finance. 
Recent Rally
So with Bitcoin and many other cryptocurrencies having a stellar year to date, investors are starting to drift back into Coinbase. Its stock has already jumped as much as 180% this year from the first week of January, and while it cooled somewhat towards the backend of April, it's tacked on almost 30% in the past week alone. 
One of the catalysts for this latest run was the company's Q1 earnings, released last week. Despite showing a year-on-year contraction of 33%, revenue for the quarter was well ahead of what analysts had been expecting, as was the company's earnings. For context on this closely watched metric, investors had been expecting a loss of -$1.36, so they would have been pleasantly surprised with the -$0.34 print that Coinbase delivered. 
Delving deeper into the report, investors were also impressed by management's continued efforts to build a Coinbase that's "more efficient and financially disciplined." They reduced costs, focused on operational efficiencies, and invested in product innovation. To this end, revenue might have been down year on year, but it was up an impressive 22% quarter on quarter, while total operating expenses were down 24% quarter on quarter. 
To be fair, they still urged caution on some fronts, such as Q2's subscription and services revenue. They now expect this to be lower than anticipated, a headwind set to be compounded by a temporary increase in expenses due to higher legal fees, rent, and marketing expenses. What will be key for the current quarter is for the exchange's trading volumes to increase. Q1's volume was flat quarter on quarter, and this metric is the heartbeat of businesses that like Coinbase are built on pure usage. 
Getting Involved
Concerns also remain around the company's regulatory standing as the SEC continues to turn up the heat with accusations of security laws being breached. Against this backdrop, Citi felt compelled to downgrade their rating to Neutral from Buy earlier this month. Analyst Peter Christiansen wrote to clients that "until the regulatory' rules of the road' are better established in the U.S., the stock will remain weighed down by this high level of uncertainty." 
However, short of the worst-case scenario, Coinbase has a bright future. As H.C. Wainwright noted two weeks ago, it's the only publicly-listed crypto-focused company in the U.S. with a market cap north of $10 billion, so "competition for investor capital is extremely limited." Unless you think Bitcoin or cryptocurrencies in general have no future, you have to be at least cautiously bullish on Coinbase. They've managed to steady the ship after the mother of all falls from grace, and with shares starting to have a sneaky rally, this could be the buy signal the broader market has been waiting for.