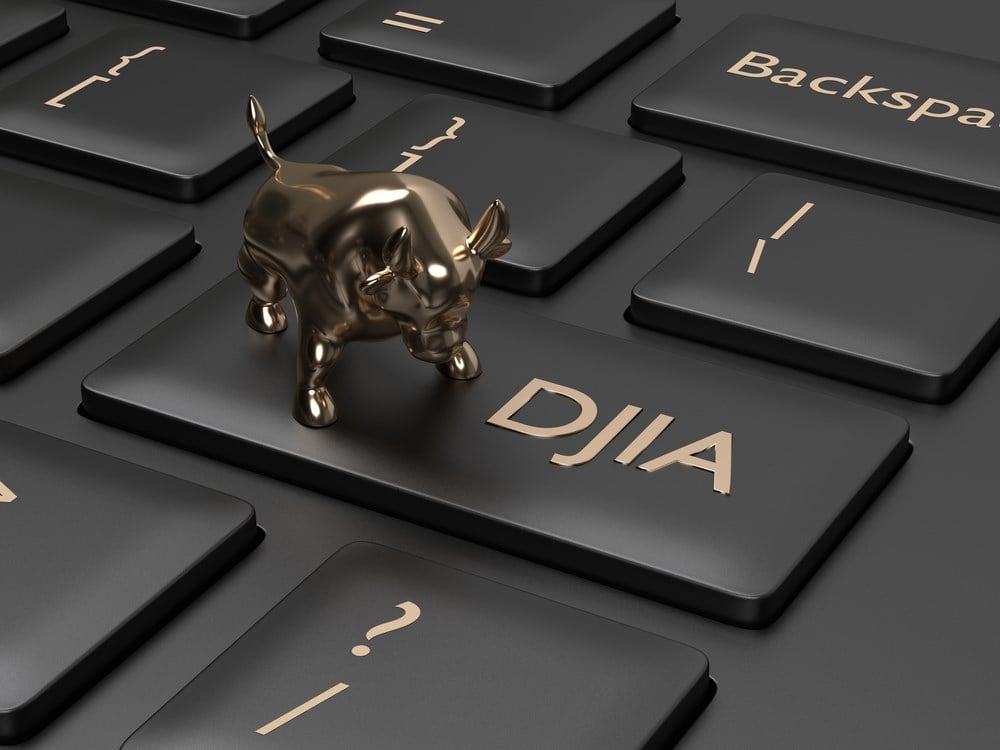 The U.S. stock market is in a bull market!
Last week's big headline is undoubtedly good news but should've come with an asterisk. More specifically, the S&P 500 index closed up more than 20% from its October low on June 8th, meeting the commonly used definition of a bull market. 
In reality, domestic stocks have been in a bull market for quite some time — when viewed from the perspective of other widely followed benchmarks. The Dow Jones Industrial Average hit bull market territory over a month ago. Nasdaq bulls have been running since November 2022.
Regardless of which index you look at, the question now is how long this bull will ride. Dating back to 1929, the average bull market lasts about 1,000 days, or 2.7 years. Will the current bull still be running in 2026? Hard to say.
What's more certain is that not all companies are along for the ride. 
Take the Dow. Since it entered the bull arena on May 8th, the index is up about 2% — led by 10%-plus gains in American Express, Salesforce, IBM and Boeing. And yet 17 of the Dow's 30 components have underperformed since May 8th. 
Among the laggards are two oversold stocks that appear to be on the comeback trail.
What Is the Most Oversold Stock in the Dow? 
From a technical analysis perspective, NIKE Inc. (NYSE: NKE) is the Dow's most oversold stock. A 35 daily relative strength indicator (RSI) reading and a 20% dip from February 2nd point to a footwear and clothing leader that finds itself in the unfamiliar laggard territory. 
After a spirited holiday season rally, Nike has fallen out of favor again due to persistent inventory issues. Inventory rose 16% in the latest reported quarter, suggesting a need for price cuts that will hurt profitability in the coming periods. Disappointing sales in China have also weighed on market sentiment. On a currency-neutral basis, China's revenue rose just 1% in fiscal Q3.
In recent days, however, investors have looked past Nike's near-term challenges and towards its longer-term growth prospects. A dominant share of the global footwear market, incredible brand strength and endorsements from world-class athletes all bode well for the future. 
Sorely in need of a momentum rally ahead of its June 29th earnings report, Nike has jumped 2% since June 1st. If management shows that inventories are being cleared and margins are being improved, the stock could run back to the $130 level.
Is the Coca-Cola Stock Correction an Opportunity?
With a 36 RSI reading, The Coca-Cola Company (NYSE: KO) is trading 10% off its April 2022 record high. For a defensive beverage company, this is a significant correction — and one that has historically served as a favorable entry point. 
Coca-Cola's latest downturn likely has much to do with sector rotation. With the capital markets relieved by federal debt ceiling developments and Goldman Sachs reducing its recession probability to 25%, money is flowing out of recession-proof consumer staples stocks and into technology and other growth sectors. 
The Warren Buffett-backed company's first-quarter earnings report was solid so no red flags there. Earnings per share (EPS) increased 6% year-over-year and beat the consensus expectation. Despite inflationary pressures, organic sales rose 12%, showing that consumers aren't trading down as much as feared when it comes to their favorite sodas, juices and teas. Pepsi delivered even stronger Q1 results.
What makes the Coke pullback even more attractive is the fact that Wall Street's bullish sentiment hasn't wavered. Last week, HSBC reiterated its buy rating, acknowledging the company's ongoing tax litigation headwind but praising its value in inflationary periods. The current consensus price target of $70 implies a $10 advance over the next 12 months.
After dipping as low as $59.37 on May 31st, Coca-Cola shares bounced off their lower Bollinger Band and have stabilized. With plenty of economic uncertainty swirling and the broader market probably overdue for a breather, Coke is looking like a refreshing defensive play.