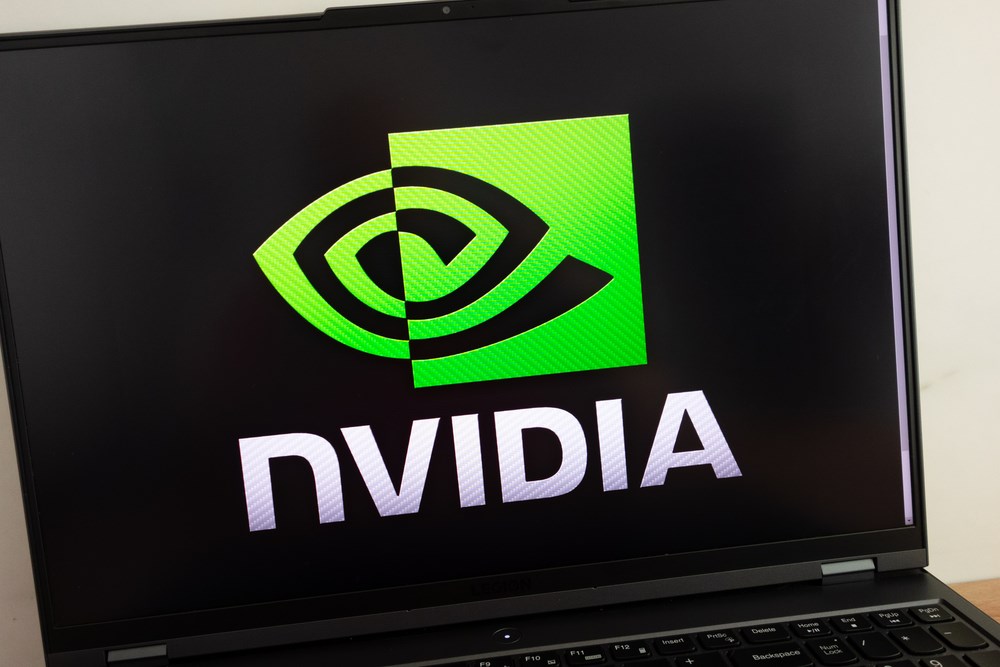 Nvidia Corp.'s (NASDAQ: NVDA) meteoric year-to-date increase of 186.60% is largely due to the company's semiconductors that are behind the boom in artificial intelligence applications. 
But concerns about exactly those capabilities sent shares lower in recent days, as the U.S. Commerce Department reportedly is pondering fresh constraints on chip exports to China. 
Nvidia shares are trading lower for the second week in a row. Since rallying to an all-time high of $439.90 on June 20, the stock is down 6.5%, closing at $411.17 on June 28. 
Restrictions on AI chips already exist, as U.S. regulators require licensing and disclosures for companies selling the most advanced AI semiconductors to China-based customers. 
However, new regulations would cover Nvidia's A800 line of chips, which were specifically designed with fewer capabilities to meet U.S. requirements for selling to China. 
New Rules Designed To Rein In Chipmakers? 
Some analysts believe the latest round of potential constraints may be intended to quell chipmakers' efforts to sidestep previous regulations. 
According to a Wall Street Journal report, some U.S. officials are fretting that U.S.-designed chips could be used for nefarious purposes, including spreading disinformation or worse, such as the development of autonomous weapons, so-called "killer robots." 
Former Alphabet Inc. (NASDAQ: GOOGL) CEO Eric Schmidt recently told Congress that AI is central to tech competition between the U.S. and China. 
OpenAI CEO Sam Altman recently addressed a Hong Kong conference, encouraging cooperation between China and the U.S. on AI development, instead of imposing more sanctions. 
Creating Hurdles For China
However, some analysts believe more restrictions on the export of AI-capable chips would create much-needed obstacles for China, which is trying to match the rapid advancements made by American techs like Google and OpenAI, which counts Microsoft Corp. (NASDAQ: MSFT) as an investor. 
So what does all this mean for chip stocks?
In a recent note to clients, stock analyst Angelo Zino said Nvidia, along with fellow chipmakers Broadcom Inc. (NASDAQ: AVGO), Advanced Micro Devices Inc. (NASDAQ: AMD) and Marvell Technology Inc. (NASDAQ: MRVL) constitute the "four horsemen" of AI. He reiterated his "buy" ratings on all four stocks, noting a "a permanent shift in data center infrastructure spend" that will drive revenue for those companies.
So far, only Nvidia is truly benefiting from the AI boom. Analysts see Broadcom's earnings flat this year while eyeing a decline of 32% for AMD and a drop of 59% for Marvell. 
Broadcom Forecasts Above Analysts' Views
In its most recent earnings report on June 1, Broadcom forecast third-quarter revenue above Wall Street estimates, saying it will benefit from corporate spending on AI technologies. 
For its part, AMD recently showcased its next-generation data center and AI chips. AMD is further behind market leader Nvidia when it comes to releasing AI semiconductors, but analysts are optimistic, expecting the company to see the fruits of those efforts in 2024, when earnings are seen increasing by 57%. 
As for Marvell, in its quarterly earnings release on May 25, CEO Matt Murphy said, "AI has emerged as a key growth driver for Marvell." 
He added, "While we are still in the early stages of our AI ramp, we are forecasting our AI revenue in fiscal 2024 to at least double from the prior year and continue to grow rapidly in the coming years."
Chip Stocks Trading Above 50-Day Averages
Although all of the "four horsemen" are trading below recent highs, all are getting support at or well above their 50-day moving averages, indicating that institutional investors are likely taking some profits after run-ups rather than panic selling. 
In other words, it doesn't seem to be the case that big investors are suddenly quaking in their boots that new restrictions will put a serious dent in chipmakers' AI revenue. 
In fact, the current pullback in these stocks could be presenting a classic "buy the dip" opportunity as long as they continue seeing strong moving-average support.