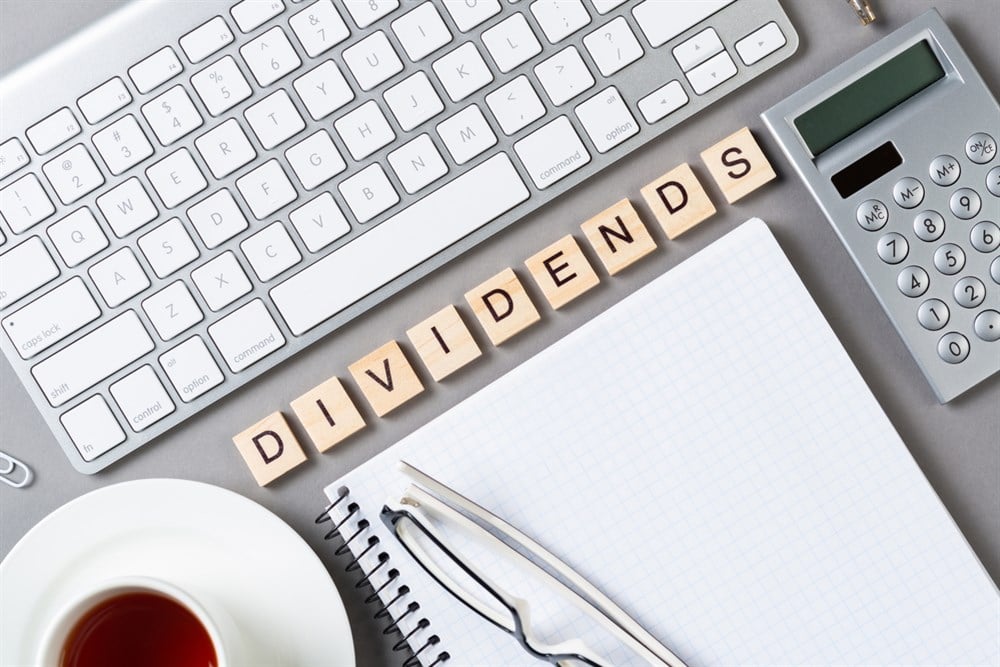 It was hard to find big stock market winners in 2022. But dividend stocks were among the better performers. Dividend-paying stocks give investors a reward for simply holding on to the stock. That money can be used to reinvest into the stock. This can either add to your gains or help to offset your losses.  
As many dividend-focused investors will tell you, one of the keys to profiting from dividend stocks is to hold them for a long time. That's a strategy used by no less than Warren Buffett, who counts many dividend-paying stocks among the "forever" stocks in his portfolio. 
But dividend stocks can become less attractive in a risk-on market. That's because, even with a dividend payout, these stocks don't generate enough capital gains to compete with the high-flying growth stocks. 
However, in 2023, investors are still faced with an uncertain market. Many economists still believe a recession is inevitable, or at the very least likely, by the end of 2023 or the beginning of 2024. And, despite mostly positive first-quarter earnings, many companies were lowering their revenue and earnings outlooks for the remainder of the year. 
That means there's still a favorable outlook for dividend stocks. Here are three that look to be solid performers regardless of what happens in the economy.  
Pricing Power Puts This Stock in the Buy Zone 
General Mills, Inc. (NYSE: GIS) delivered mixed earnings in late June that sent its stock tumbling. GIS stock is now down about 8% for the year. The sell-off also means the stock is basically flat over the past year.  
But this is a time when you must look at the stock through a wider lens and know what you own. Over the last five years, GIS stock has rewarded investors with a gain of approximately 32%, and that goes along with a dividend that has averaged 2.8% growth in the last three years and currently yields about 3%.  
Plus, General Mills is a consumer staples company. That means it offers products that consumers continue to buy even when money is tight, as has been the case as inflation takes a bite out of paychecks.  
And General Mills hasn't been immune to that pressure. The company reported lower sales volume in its most recent quarter. But that was offset by price increases which resulted in better-than-expected margins.  
Consumers may despise companies with pricing power, but investors should love them. And that's why General Mills is a solid dividend stock to have in your portfolio. 
An Undervalued Dividend King Looks to Retain Its Crown 
Next on this list of dividend stocks to own in 2023 is AbbVie, Inc. (NYSE: ABBV). The stock suffered a harsh sell-off in 2022 that has continued into 2023. As of this writing, ABBV stock is down approximately 26% in 2023 and 17% in the last 12 months.  
The big issue souring investors on AbbVie is the patent expiration on its cash cow drug, Humira. And the company is seeing lower sales of the drug. However, the decline has not been as sharp as expected. Plus, AbbVie is seeing increasing revenue from recently launched Skyrizi and Rinvoq. It should also be noted that Abbvie continues to have a patent thicket around Humira that protects it for certain indications for several years to come. 
Put all of that together, and you have a stock that looks to have plenty of share price upside to go along with a dividend that currently has a yield of 4.3% and has posted an average three-year growth of around 9%. AbbVie is also a dividend king, which means it has increased its dividend for at least 50 consecutive years.  
In the case of AbbVie, that streak is 51 years. And if history is an indication, investors can expect a dividend increase late this year. 
A Buffett Favorite That Looks Very Refreshing 
Coca-Cola (NYSE: KO) is one of Warren Buffett's favorite stocks. In fact, when you see Buffett make public appearances, you'll rarely see him without a can of the iconic soft drink. But many investors will say that 15% stock price growth over the last five years is not enough incentive to own KO stock.  
But that 15% growth doesn't include the gain of approximately 3% investors have received per the company's dividend. And that dividend is about as rock solid as they come. Coca-Cola is another dividend king that has increased its dividend in each of the last 62 consecutive years.  
And as the MarketBeat staff wrote recently, the company is expecting high single-digit earnings growth that will be on top of mid-single-digit revenue growth. This is based on the company's expanded portfolio of non-carbonated beverages and its push into emerging markets.  
In fairness, I can understand if you would prefer PepsiCo, Inc. (NASDAQ: PEP) in this cola war. But this is a case where you really can't go wrong with either stock. KO stock is a nice play for investors just looking to keep it in the fairway.