Live on Indiegogo, the AutoSprout is a revolutionary automatic sprouter that grows 500 grams of fresh, anti-inflammatory sprouts in just 2-6 days.
Tingvoll, Norway - June 10, 2023 —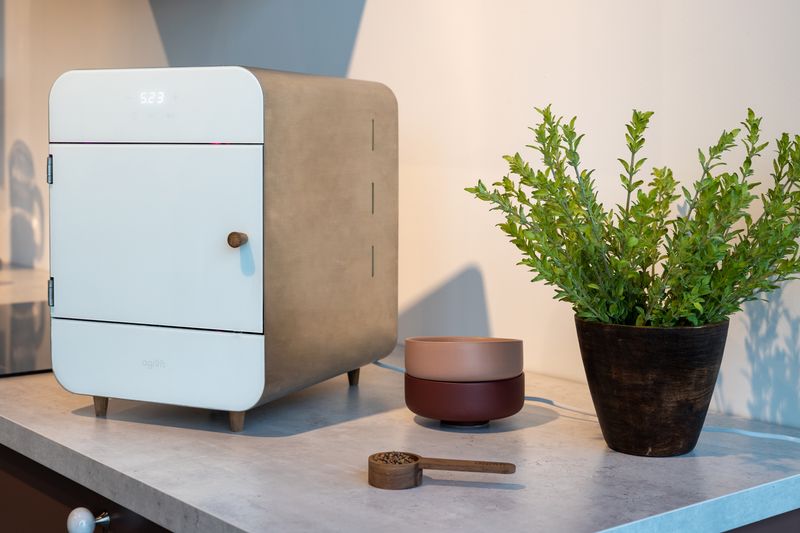 AutoSprout, a revolutionary new solution that blends elegant technology with the simplicity of nature, is live on global crowdfunding platform Indiegogo and set to transform the way individuals access fresh, nutritious sprouts. 
Developed with a passion for organic regenerative agriculture and health, the AutoSprout addresses the gap in the market for a simpler, more sustainable method of cultivating sprouts at home without manual work or worry. This innovative device empowers individuals to grow their own sprouts, reducing their carbon footprint while improving their health and well-being.
"We saw a gap in how people access fresh, nutritious sprouts, and knew there had to be a simpler, more sustainable solution. With a growing consciousness of our environmental impact, the AutoSprout offers a game-changing opportunity for individuals to grow sprouts in their own homes, promoting sustainability and better health," says Eirik Fure Stensrud, founder and CEO on the inspiration behind the project.
The AutoSprout is a beautifully designed, Scandinavian-styled, stainless steel home sprouting appliance. It's not about complex tech, but rather about automating the sprouting process for maximum ease and efficiency. With its user-friendly interface, AutoSprout ensures that your seeds get exactly what they need to thrive, allowing a variety of sprouts to flourish within 2-6 days. This high-quality appliance is built to last, doing all the work for you – from watering to rinsing – taking the fuss out of home sprouting. More than just a kitchen appliance, the AutoSprout is your ticket to effortlessly growing nutrient-packed sprouts, the superfoods of the vegetable world. These tiny powerhouses offer anti-inflammatory properties, complete amino acids essential for vegans, and contribute significantly to gut health. With AutoSprout, the magic of growing gut-healthy superfoods is just a button-press away.
"Nutrition is a global issue. The AutoSprout stands to address this problem by enabling anyone, anywhere to cultivate nutrient-rich sprouts right in their kitchen, and that's a huge leap forward for food sustainability," adds Anniken Fure Stensrud, MSc Plant Science and co-founder. "The AutoSprout offers unparalleled convenience and control over your sprouting process. Unlike others in the market, our system provides optimal conditions for sprouting, ensuring consistent results every time."
The AutoSprout is currently live and available to support on Indiegogo: www.indiegogo.com/projects/autosprout-the-future-of-home-sprouting
About Agriris AS 
Founded in 2021 in Norway, Agriris AS was birthed from Founder Eirik Fure Stensrud's health journey. His path to recovery, through organic superfoods like sprouts, sparked the idea to build tech empowering others to grow and consume superfoods at home. Together with his wife, plant scientist Anniken, and CTO Armin Berecki, they formed Agriris, combining 'agriculture' and their daughter's name, 'Iris'. Agriris, symbolizing Scandinavian design and sustainability, champions individual wellness and planetary care.
For more information on Agriris AS please visit agriris.com
###
Contact Info:
Name: Chris Woods
Email: Send Email
Organization: Agriris AS
Website: https://agriris.com/

Release ID: 89099597
If you detect any issues, problems, or errors in this press release content, kindly contact error@releasecontact.com to notify us. We will respond and rectify the situation in the next 8 hours.